{{loadProductsPushed('subcat','1467', '','','4', '3')}} {{#pushedProductsPlacement4.length}} {{#each pushedProductsPlacement4}}

{{product.productLabel}}
{{product.model}}
{{#each product.specData:i}} {{name}}: {{value}} {{#i!=(product.specData.length-1)}}
{{/end}} {{/each}}
{{{product.idpText}}}
{{#if company.requestButtonsVisibility.requestButtonQuestion == "ACTIVE"}}
{{elseif company.requestButtonsVisibility.requestButtonWhereToBuy == "ACTIVE"}}
{{/if}}
{{#if product.innovationType}} {{else}} {{#if product.newProduct}} {{/if}} {{/if}} {{#if product.hasVideo}} {{/if}}
{{/each}} {{/pushedProductsPlacement4.length}}
{{loadProductsPushed('subcat','1467', '','','5', '3')}} {{#pushedProductsPlacement5.length}} {{#each pushedProductsPlacement5}}

{{product.productLabel}}
{{product.model}}
{{#each product.specData:i}} {{name}}: {{value}} {{#i!=(product.specData.length-1)}}
{{/end}} {{/each}}
{{{product.idpText}}}
{{#if company.requestButtonsVisibility.requestButtonQuestion == "ACTIVE"}}
{{elseif company.requestButtonsVisibility.requestButtonWhereToBuy == "ACTIVE"}}
{{/if}}
{{#if product.innovationType}} {{else}} {{#if product.newProduct}} {{/if}} {{/if}} {{#if product.hasVideo}} {{/if}}
{{/each}} {{/pushedProductsPlacement5.length}}

The Camfil Bag Filters have been designed to permeate ambient air. It features 4 to 12 parallel bags that have standard 592 mm x 592 mm dimensions. There are other lengths and dimensions one may choose from, varying from 300 mm up to ...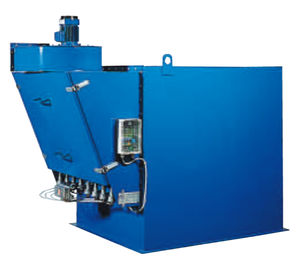 TP type bag filters The TRIPULS bag filter is a space-saving filter that still provides optimum performance. The complete filter element (filter medium plus frame), specially designed for the TRIPULS filter, allows optimum deformation ...

multi-bag filter
DN100-DN250
The multibag filter housing can be fitted with 4 - 6 - 8 - 10 - 12 bags, size 20. The opening and closure of the vessel can be done quickly. Double security is enabled at the security locking and opening of the cover. Maintenance is ...

single-bag filter
PO18 - PO31
The PO18 and 31 series are single bag filter housings. They are built with fast opening cover, swing bolts, and flexible legs. These units come with 10 bar maximum pressure at 100 °C and fully drainable through their bottom outlets. In ...

electrostatic filter
CLEAN FV, EF OIL
Flow rate: 2000 m³/h - 21000 m³/h
The CLEAN-FV Filter is used in the mechanics and graphics industries and in other industrial divisions where there is a need to purify air from oily fog produced by processing and to recover filtered oil for recycling. OPERATING ...


The Pocket filter offers high efficiency filtration, superior dust holding capacity and low resistance. Filtration classification according to European standard EN 779 : G3 à F9 Information Standard dimensions or on demand. Depth ...

Our compact air filters offer maximum performance from minimal size to provide the ideal solution where demands are high, space at a premium and quality a pre-requisite. Through innovative frame and media pleating technology, our range ...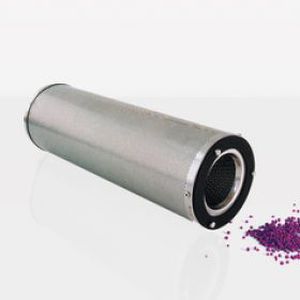 Available in a variety of formats, Technicis' gas adsorption filters use a variety of materials including the latest impregnated and activated carbons. Designed for the elimination of smalls and toxic or harmful gases, these carbon filters ...

pocket filter
25 mm, max. 80 °C | Turbohigh
Rigid bag filter with 100% synthetic media polystyrene frame 100% synthetic media, water repellant Avantage: wide filter surface 19 mq high dust holding capacity low pressure drop high performance fleece long service life Washable ...
See the other products
MGT FILTRIxARIA

bag filter
max. 80 °C, F7 - F9 | Turbomax TM
Polypropylene rigid bags filters Extra Large recyclable polystyrene frame 100% totally waterproof polypropylene polyurethane gasket Avantages: Filter suface 28 mq 100% waterproof Low pressure drop Long service life High dust hold capacity Filter ...
See the other products
MGT FILTRIxARIA

bag filter
max. 1 000 Pa, 80 °C | Turbosynt TRS
The activated carbon rigid pockets of this product are just one of the important features included by the manufacturer. In addition, the nonwoven fabric contains granules for the activated carbon, and there are several advantages associated ...
See the other products
MGT FILTRIxARIA

bag filter
max. 5 000 Pa, 80 °C | Turbomaxpol TMP
MGT presents Hepaflowmulti HFM. It is a HEPA filter with high flow multidihedral featuring glass fiber filter media. The filter is available in several frames such as aluminum, plastic, steel and galvanized steel. Hepaflowmulti can ...
See the other products
MGT FILTRIxARIA

pocket filter
25 mm, max. +90 °C | Foldbag FB
Filter bags made of a bent sheet metal frame or a plastic frame completely incinerate pockets are made of acrylic fiber Advantages: Low pressure drop High accumulation of dust 100% synthetic fiber Also available in out of standard ...
See the other products
MGT FILTRIxARIA

Bag filters with 438x438x400/3 dimension and Filter-Class EU5/F5 provisions for filter cassette FFS.
See the other products
Systemair

pocket filter
BFVM series
A supply air filter with the dimensions 117x560x340/2. Belongs to the filter class EU7/F7 fine filter. It can be used in VM-400. Number of the bags with the filter: 2
See the other products
Systemair

pocket filter
BFVX series
The air filter can be used in models like VX-400 E, EV, TV/P, TF, T/P, TFV. It is from the class EU7/F7 fine filters.
See the other products
Systemair

pocket filter
BFVR series
Supply air filter Bag filter, for use in unit VR-400 EV, EV/B. Dimension 174x338x475/2. Filter class EU7/F7.
See the other products
Systemair

pocket filter
PFVR series
The PFVR 300 TK/B Filter G3 is an extract air filter. It belongs to filter class EU3/G3 and has a coarse filter. It is utilized in the VR-300 ventilation unit. Designed by Systemair, the PFVR 300 TK/B Filter G3 extract air filter has ...
See the other products
Systemair

single-bag filter
1 - 800 µm, 50 - 100 gpm
HAYWARD Simplex Bag Filter is made of metal and categorized as single and double length sizes. These metal filters will ultimately rust or cor-rode and contaminate the process media. This can never happen with a Hayward PVC or CPVC all ...

multi-bag filter
1 - 800 µm, max. 100 gpm
The Duplex Bag Filters, manufactured by Hayward®, is a single or double length flow control system that does not need to shut down and no downtime needed when changing filter bags. By means of turning the handle, it can switch a single ...

Flow rate: 14000 m³/h
NESTRO bag filters are manufactured for overpressure and negative pressure operation; specialists refer to this as the raw or gas side connection of fans (the fan blows into or sucks through the filter system). All bag filters can be ...

Product: F18 65 / F18 85 / F18 95 / F18 98 Frame: in strong pressed plastic, non-toxic, incinerable. Filter section: fireproof and waterproof glass microfiber. Rigid pocket bag filters made in strong pressed plastic, the filtration media ...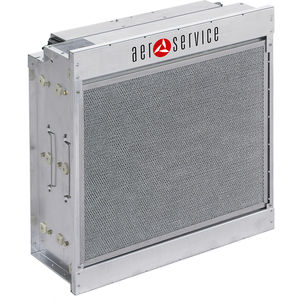 pocket filter
FE-H series
Filtration size: 0.4 µm
Operating pressure: 24 Pa - 149 Pa
Flow rate: 1300 m³/h - 3360 m³/h
FE-H series thanks to their standardised dimensions according to the traditional dimensional characteristics of pocket bag filters and to the integrated tightness electronic circuit, provides a perfect interchangeability with the pocket ...

Operating pressure: 105 Pa - 450 Pa
Flow rate: 1350 m³/h - 4200 m³/h
The pocket bag filter with the synthetic microfiber section and galvanized sheet metal frame, is composed in assembled pockets which support each other through special metal inserts that guarantee the perfect seal and microfiber glass ...

Operating pressure: 33 Pa - 135 Pa
Flow rate: 0.94 m³/s
Just as the first incarnation revolutionised bag filter design, Revo II pushes the boundaries of filter technology even further. With a state-of-the-art synthetic media incorporating nanofibres, Revo II provides a remarkable dust holding ...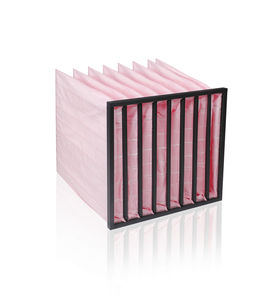 Operating pressure: 450 Pa
Flow rate: 3400 m³/h
Packed with features, SoniQ II bag air filters are ultrasonically-sealed (hence the name) to nullify the drawbacks associated with traditionally sewn pockets. Removing stitch holes is obviously the main benefit, but this method of sealing ...

Operating pressure: 450 Pa
Flow rate: 3400 m³/h
With a maximum operating temperature of 100 °C, Fibatex is designed to operate in the most extreme of environments. Featuring pockets constructed of layered micro-fine glass fibres with an additional covering layer on the clean air ...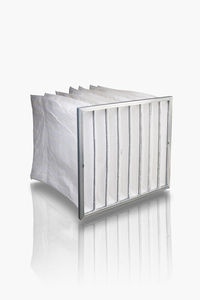 Operating pressure: 450 Pa
Flow rate: 3400 m³/h
Choose a longer life with Novatex. With excellent dust holding capacities, Novatex bag filters offer a longer service life to make yours easier. Reduced air filter expenditure, lower maintenance costs, fewer change-outs, less to dispose ...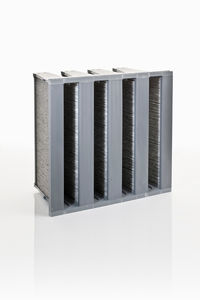 pocket filter
AFP-AZ Comfort
Operating pressure: 17 Pa - 130 Pa
Flow rate: 850 m³/h - 3400 m³/h
AFP-AZ Comfort gas adsorption filters are an excellent, inexpensive method for removing odours and improving indoor air quality in air-conditioned buildings – an important contribution to the cure of "sick building syndrome" (SBS). AFP-AZ ...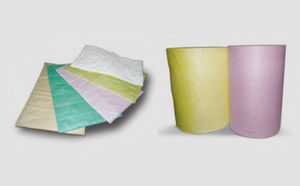 Special Features Lower energy costs for end users due to the low air-flow resistance of M-Sonic High dust holding capacity from the progressive media structure High initial and average efficiencies of fine dust filters due to the ...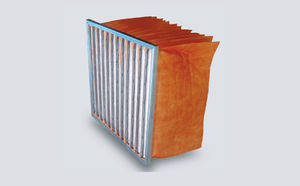 AERO PAC G is made up of high lofted micro-fine glass fiber media which ensures reliable performance throughout the filter life. The multi stage media design with coarse fibers upstream and micro-fine fibers downstream supported by the ...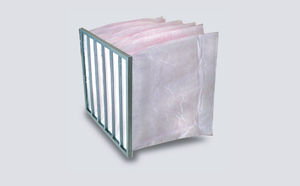 AERO PAC utilizes a 100% synthetic filter media having high tensile strength developed through melt blown process. This media has an advantage of being heat sealed, thus avoiding any pin holes that are found in most conventional bag ...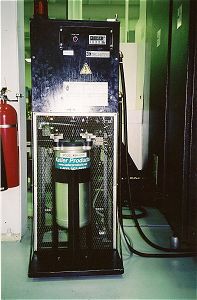 bag filter
BA / SB series
Filtration size: 1 µm
Operating pressure: 125 psi - 300 psi
Flow rate: 30 us gal/min - 160 us gal/min
In-Line Bag Filters To 1 Micron IN-LINE BAG FILTERS REMOVE CHIPS & FINES FROM CUTTING OIL OR COOLANT TO AS FINE AS 1 MICRON Get these benefits: In-line bag filters protect to-the-spindle, through-the-spindle and through-the-tool coolant ...

single-bag filter
BFS-101
Reliable, high quality stainless steel filter housing with filter bag system. The circulating filter BFS-101, delivered with one 100 micrometer NMO filter bag, is a perfect fit for a medium size circulating system, such as in automotive ...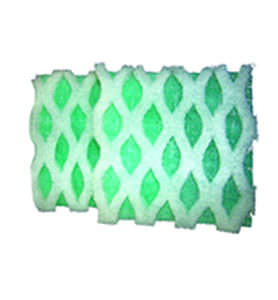 pocket filter
20" x 25" x 2"
Paint pockets white efficiency rating is 99.84% and green is slightly less at 99.43%. High paint holding capacity and longevity 20" X 20" X 2"

bypass filter
HAYFLOW™ series
The cutting-edge HAYFLOW Filter Elements provides exceptional filtration performance that combines the best of both bag and cartridge filters into a single element. It's five times better than filter bags and retains 75% less liquid. ...

hydraulic filter
FloWash™ series
This is a supple system that functions in-line or as a stand-alone portable filtration system. Eaton's FloWash™ self-contained, compact and portable filters are safe to use and easy to maintain. Each model comes with Eaton's FLOWLINE ...

Pleated Bag Filter F5 Fume Extractors: 5000i Provides additional particle capturing capacity. Ideal for processes where large amounts of particles are produced.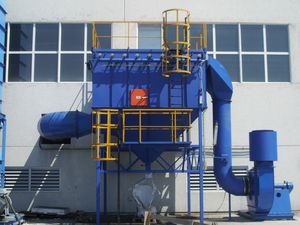 CAR TYPE FILTER CARTRIDGES Cartridge filters are characterised by the automatic cleaning system by means of periodic blasts of compressed air, which make it unnecessary to stop the extraction system or isolate chambers during the cleaning ...

Filtration size: 2 µm - 5 µm
The CJC™ Blue Baleen PreConditioner (PC) is a bag filter using CJC™ Blue Baleen PreConditioner Inserts (PCI), designed for pre-conditioning of bilge water and other types of process or waste water. The CJC™ PreConditioner (PC) is intended ...

Filtration size: 0.4 µm
Operating pressure: 40 Pa - 250 Pa
Flow rate: 1700 m³/s - 3400 m³/s
EN 779 EFFICIENCY: G3-G4 MEDIA: PolyesterFRAME: Galvanized Steel FINAL PRESSURE DROP: 250 Pascals OPERATING TEMPERATURE: 80 °C
See the other products
Mikropor

Filtration size: 0.4 µm
Operating pressure: 45 Pa - 250 Pa
Flow rate: 1700 m³/s - 3400 m³/s
EN 779 EFFICIENCY: G4-M6 MEDIA: Rigid Polyester FRAME: Molded Plastic Frame FINAL PRESSURE DROP: 450 Pascals OPERATING TEMPERATURE: 80 °C
See the other products
Mikropor