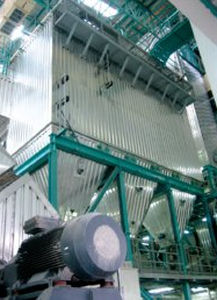 Our dry scrubbing system is a highly flexible system for the removal of acid components, metals and dioxins from flue gases, resulting in very low emissions. The acid gas components are removed by neutralisation with hydrated lime – ...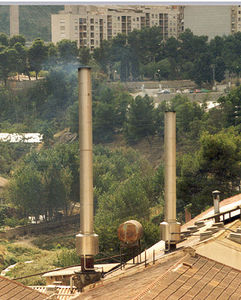 wet type gas scrubber
LGD
Our LGD gas scrubbers are designed to protect the environment from the products of hydrocarbon combustion generated by machines running on fossil fuels, e.g. steam generators, furnaces, thermal oil heaters, solid waste boilers, etc. ...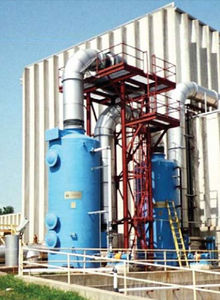 Haarslev Industries knows the demands of several industries .vhic" '-akes us able to develop, design and manufacture a Aide range of high efficient odour treatment systems for the following industnes: • Processing of meat and fish by-products • ...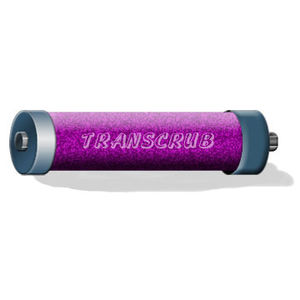 wet type gas scrubber
Transcrub
Output: 0.4 ft³/h
Teledyne's Transcrub offers the ideal design for an acidic gas scrubber. With its transparent body allowing the user to see the scrubbing beads at work, there is no question about the effectiveness of this purity guardian. Over time ...

The CO2-Scrubber Dräger A2000 is equipped with 6 soda lime cartridges that absorbs CO2. Every cartridge has the ability to absorb at least 500 liters of CO2.​ It features a modular system with three components that can be arranged on ...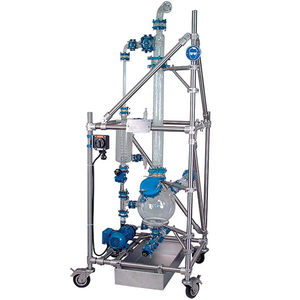 Mobile gas scrubber: 10, 20, 50, 100 liter Glass column: DN 50, 70, 100, 150, 200 (up to DN600) Pressure: -1.0 (FV) to +0.5 bar Temperature exhaust gas: -60 °C to +200 °C Temperature scrubbing liquid: 0 °C to +80 °C Material: Borosilicate ...