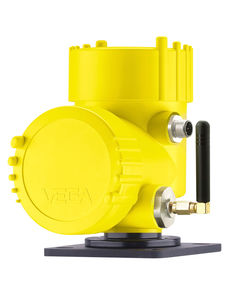 GSM transceiver
PLICSMOBILE series
At present, the Global System for Mobile Communication (GSM) is undergoing betetr than average progress particularly in the international M2M communication market. This M2M (Machine-to-machine) communications is the computerized data ...

cordless communication module
KR20
The Panasonic KR20 34kbps wireless unit ensures high-speed data communication. When the machine/equipment layout is changed in places where the wiring is not easy, the cost of cable installation can be significantly reduced. They ...

communication module
750 series
The various communication modules that are suitable for applications such as serial interfaces, radio transmission and data exchange are the main attraction of this WAGO-I/O system.Pluggable connectors can also be made available through ...

radio receiver
868 MHz | 789-60x series
This reliable 4- channel EnOcean radio receivers with a standard type DIN-rail enclosure, used for mounting circuit breakers and equipment racks switches 4 independent electrical devices. Using EnOcean radio technology (PTM + STM modules) ...

Maxim is offering the best solutions that can resolve even the most complicated radio functions. It is perfectly suitable and is truly ideal to any kind of wireless and RF applications and it's where the best quality RF building blocks ...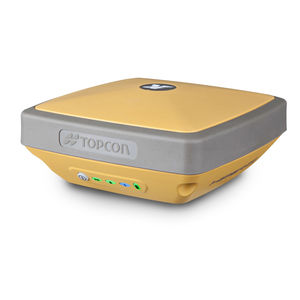 GPS receiver
226 channels, IP67 | Hiper SR
Topcon HiPer SR is a base and rover RTK system and it is the most compact solution for professional users available on the market. It is very easy to use and features no cables at all. It has a very robust design adapted for the field ...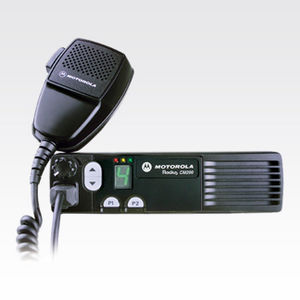 radio transceiver
12.5 - 25 kHz | CDM, CM, PM series
Motorola CM200 mobile two-way radio helps drivers in improving their concentrate on the road. The radio features large controls for easy operability and a front-facing 4-watt speaker, which gives maximum clarity. CM200 features bright ...

Ethernet transceiver module
4 - 16 Gbps
Brocade optical transceiver segments hook up Brocade fuses, directores, backbones, HBAs, in addition to CNAs towards a wide range of data center sources, supplying Fibre Channel and Ethernet connection, and also fulfilling an array of ...

communication repeater
300 - 9 600 bps, RS232, M-Bus | AD-01
The AD-01 is an M-Bus adapter that can function in several modes of communication. Using the AD-01 connection of standard RS-232 equipment to an M-bus network is viable. When utilizing the AD-01 to function as a repeater, it is possible ...
See the other products
Westermo

industrial repeater
max. 1.5 Mbps, RS422/485 | RD-48
Westermo RD-48 is a multi-utility repeater for enabling network extension much more than what is required by normal RS-422/485 standards. For extending the maximum network distance beyond 1200 m or increasing the count of devices ...
See the other products
Westermo

radio receiver
max. 6 A, 868.3 MHz | RF Rx SW868-1W
The Steute Wireless receiver RF Rx SW868-1W features sWave wireless technology, with one channel of potential-free relay output, one change-over contact with a maximum of 6A, and a transmitter and receiver assignment by teaching mode. ...
See the other products
steute Schaltgeräte

radio receiver
max. 6 A, 868.3 MHz | RF Rx SW868-4W
The features of this product are numerous, such as the advanced sWave wireless technology, four change-over contacts that support up to 6A, and the assignment of receiver/transmitter which is done by teaching mode. The LEDs used for ...
See the other products
steute Schaltgeräte

GPS receiver module
-160 dBm | R&S®TSMX-PPS2
The R&S®TSMX-PPS2 GPS Module with PPS output suitable for high precision instruments, such as the R&S®TSMx drive test scanners. The SuperSense receiver is highly sensitive, and has automotive dead reckoning. With 50 channels, and uses ...
See the other products
Rohde Schwarz

HF transceiver
1.5 - 30 MHz | R&S®M3SR series
Rohde and Schwarz made this series 4100 software-defined radio series to work with a sensible setup and to be reliable for all sorts of authorities and organizations. This is popular amongst those in the military. The Series 4100 ...
See the other products
Rohde Schwarz

communication module
H COMM series
Presenting a revolutionary new product, the H COMM Module by GF Piping System that is designed to cater a wide variety of applications and concepts. It features communication between the 9900 and a HART®-enabled device. The HART Protocol ...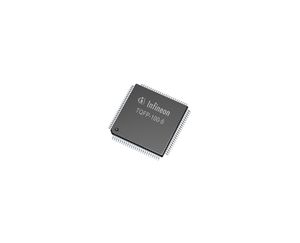 wireless transceiver
2.4 GHz | I²RF™ series
Smart Connections by means of RF is a platform aiding wireless software connection over a I²RF™ single-chip option. The particular RF Part is a dedicational multi station transceiver model designed for the particular 2,4 GHz ISM band ...

radio integrated circuit transceiver
315 - 959 MHz | TDA525x series
Wireless Control has become an indispensable item of everyday's life. Starting from routines like gate openers, window shutters and remote controls through metering and wireless fire-alarms to automotive applications like remote keyless ...

Fieldbus communication module
The METTLER TOLEDO fieldbus modules make connection to control systems considerably easier and enable networks with a multitude of weigh modules or platforms. A BASIC operation mode supports all frequently used commands such as transferring ...

radio integrated circuit receiver
TDA7xxx, STA6x0 series, STA3005
ST has more than 60% of the market share for receiver chipsets for the major digital radio broadcast systems. Our complete system level know-how, mixed signal CMOS and BiCMOS technologies with RF capability and design expertise in silicon, ...

Ethernet transceiver
10 Mb/s | STE100P
This device is an Ethernet transceiver made by ST. It provides high bandwidth at an affordable price. These transceivers are completely compatible with current 10Mbit/s Ethernet infrastructures and offer vendor-neutral technology ...

Ethernet transceiver
40 Gb/s | MOT40G
Intel® Ethernet Modular Optics and Cabling Solution (Intel® Ethernet MOCS), includes both a modular optical transceiver and flexible optic cable. Together they are a new low-cost alternative to 40GBASE-SR4 QSFP+ for end-of-row (EoR) ...

LIN-bus transceiver
27 V | SN65HVDA1xx, TPIC1021 series
TI analog LIN Transceiver Interface products are a subset of analog Analog & Mixed-Signal solutions. This page is your resource to download datasheets, application notes, order samples and use parametric search to research other Interface-related ...
See the other products
Texas Instruments Semiconductor

radio integrated circuit transceiver
1.8 - 6 pF | UCC56xx series
The UCC 5672 features an automatic mode select element that changes the terminator from Single Ended or LVD SCSI Termination, depending upon the bus mode. If the bus is in High Voltage Differential Mode, the terminator switches transition ...
See the other products
Texas Instruments Semiconductor

infrared receiver
SFH 5110
The IR receiver, SFH 5110 senses illumination from infrared distant power systems that comprise a photodiode, preamplifier, mechanical gain power, demodulator and a band pass filter. The black-colored parcel is considered as a daytime ...

communication module
IP20
Rexroth Inline is the flexibly scalable modular I/O system with IP20 protection for time saving installation in a control cabinet whether locally at the IndraControl L or as a distributed I/O station. Inline branch terminal for coupling ...

communication module
Tesys T series
Interaction dock process: Ethernet TCP/Ip address Manage circuit voltage: [Uc] manage circuit voltage: 24 V Manage circuit kind: DC Present array: .4...8 A

fiber optic transceiver
JXP series
The JDSU 10 G multiprotocol XFP optical transceiver is an integrated fiber optic transceiver that provides a high-speed serial link at signaling rates from 9.95 to 11.35 Gbps. The module complies with the 10 G small form factor pluggable ...
See the other products
JDSU

communication module
COM-200
Monitoring, communication, and management of WaveReady modules when mounted in a WaveReady 3000 series platform. The WaveReady Communications Module 200 (COM-200) provides monitoring, communication, and management of WaveReady modules ...
See the other products
JDSU