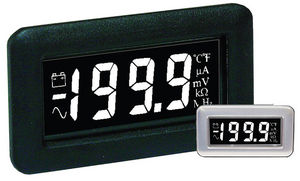 LCD voltmeter
DPM 750S-EB
Voltage: 200 mV
3½ Digit Backlit LCD Voltmeter Module 12.7mm (0.5") Digit Height 200mV D.C. Full Scale Reading 5V D.C. Operation Auto-zero and Auto-polarity Enhanced black LCD with LED Backlighting The DPM 750S-EB features an enhanced black LCD and ...
See the other products
Lascar Electronics

Voltage: 3 V - 60 V
The DPM 912 is a large 3½ Digit LCD Voltmeter. The signal being measured is also used to power the meter, including the backlight. The meter features a 3 to 60V measurement range, with a resolution of 10mV between 3.00 and 19.99V and ...
See the other products
Lascar Electronics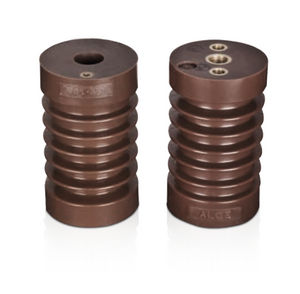 capacitor voltage divider
7.2 - 36 kV | DK series
Necessary information for ordering: 1-Voltage detecting system : HR or LRM system. 2-Nominal voltage , Un (if different from Um). 3-Length of the coaxial cable for connection. 4-If the capacitance of the indicator is different from IEC ...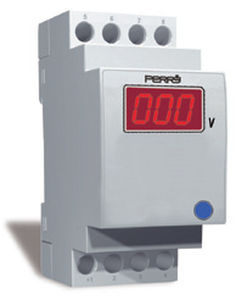 Voltmeter for alternate current measurements 2 DIN Digital modular voltmeter for alternate current measurements with 3-digit LED display Power supply 230V a.c. +-10% 50-60Hz Input voltage 0..500V max a.c. (45…100Hz) input impedance=1.5Mohm CAT ...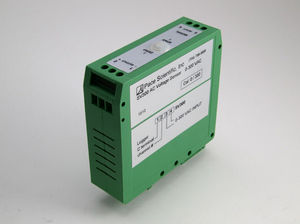 AC voltage detector
max. 600 V | SV series
Connect directly to any XR440 or XR5-SE Data Logger. Also connects directly to any recorder or data acquisition system that has a 0-5vdc input. No external power required. Self powered Rugged polyamide DIN mount case Designed for ...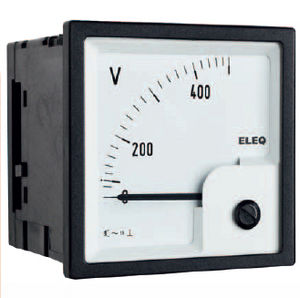 Voltage: 300 V
E-Line is ELEQs product line of analogue meters. Even though ELEQ already has an exceptional name in the field of development and production of analogue meters from its tradition and history; with the arrival of the new series, ELEQ ...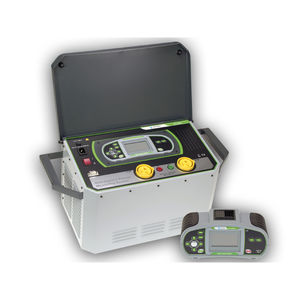 step and contact voltage measurement device
MI 3295
MI 3295 Step Contact Voltage Measuring System is a voltage measuring system for testing and verification of protective earthing of power stations, substations and other power systems. MEASURING FUNCTIONS Measurement of step voltage and ...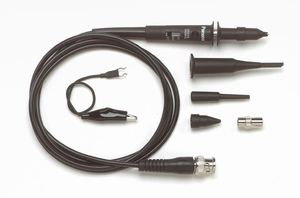 FEATURES: Passive Oscilloscope probes feature a one piece (monolithic) design for robust probe life. Probe bandwidth ratings are specified as a system bandwidth. System bandwidth includes both probe and oscilloscope together as a system. ...

analog voltmeter
8404/2 series
Voltage: 0 V - 500 V
Fast comparison of measured with set values Versions available Voltmeter

AC voltage measuring device
G2PI1 400V

90° & 240° scale, moving Coil/Iron Meters in 48, 72, 96 and 144 sq.mm sizes Ammeters, Voltmeters, Power Factor Meters, Frequency Meters and Maximum Demand Meters for all applications Features Pre-printed and interchangeable ...

AC Current, DC Current, AC Voltage, DC Voltage, Frequency and Temperature 5 Models, MultiMax 96F/FE/PEC/PECH and PECD to meet all applications for multi-functional measurements Features Ultra-bright red, 3 line, 4 digit LED ...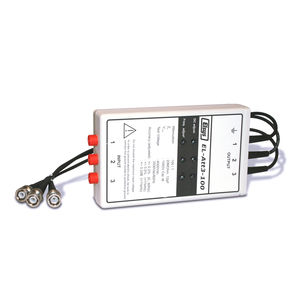 high-voltage probe
EL-Att3-100, 100:1, Vmax 1000V Cat. III
High Precision Attenuators for TPCX, TPCE and TraNET devices. - Input: 3x 4mm Safety Plugs, touch protected along IEC/EN 61010-1, - 1x 4 mm plug protective GND - Attenuation: 100 : 1 - Zin: 20 MOhm, 12 pF - Vmax: 1000V Cat. III - ...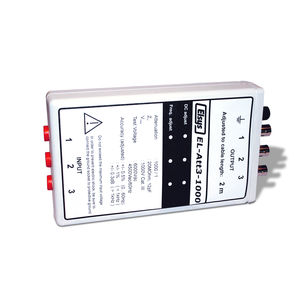 high-voltage probe
El-Att3-1000, 1000:1, Vmax 1000 V Cat. III
High Precision Attenuators for TPCX, TPCE and TraNET devices - Input: 3x 4mm Safety plug, touch protected along IEC/EN 61010-1, - 1x 4 mm plug protective GND - Attenuation: 1000 : 1 - Zin: 20 MOhm, 12 pF - Vmax: 1000V Cat. III - ...

Voltage: 5 V - 400 V
The INS-F1 is a digital voltmeter for measuring AC voltage in a single-phase system. The input measuring range is 5…400 V AC and is factory-calibrated. This eliminates any configuration effort during the installation of the device. The ...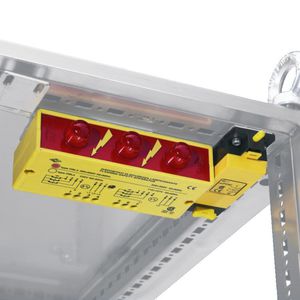 Flashing three-phase voltage presence indicator. 110÷690V voltage. Must be screwed to the cabinet by means of the relavant mounting bracket (see our accessory range / brackets). Certified to IEC EN 947.5.4, IMQ, CE, UL and CSA standards.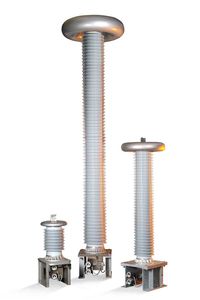 capacitor voltage divider
CSN®
The CSN® type RC-Voltage Dividers consist of a proven reliable and high accuracy resistive-capacitive voltage divider. These are used for voltage measurement for control and protection systems in HVDC links and research institutes. The ...

AC voltage measuring device
WAVE series
Configurable single-phase AC voltage monitoring components with analogue output and external power supply. On the input side, these components provide multiple measuring ranges for measuring AC voltages. On the output side, either ...

Wide 50 - 1000 AC voltage range CAT IV 1000 V for highest safety rating Tip for checking outlets Green light indicates tool is on Loud beeper indicates voltage Blinking red light indicates voltage On/Off ...

Oscilloscope probes and accessories from Tektronix are offered in over 100 variations that are especially designed to suit different leading oscilloscopes as per custom specifications. These probes feature a high-end bandwidth of 20GHz ...

Klauke E-smart box, 13-pieces Characteristics 10 IEC Exchangeable blade set for all applications incl. contactless voltage detector Secure grip of blades in the handle by automatic locking Snap-on rotating cap and soft ...

voltage measuring device
UZ005