The Online Industrial Exhibition

process monitoring system
QM Live View
QM Live View documents the entire build process as a video. For this purpose, another high-resolution camera is attached to the process chamber. Remote access enables the build process to be observed from a desk in an office.
See the other products
Concept Laser

residual current monitoring system
DIRIS A80 series
The DIRIS A80 combines two complementary products within a single 96 x 96 mm panel mounted case, enabling faster installation and utilizing less space. The said product also comprises a multifunction meter with enhanced event logging ...
See the other products
SOCOMEC

vibration monitoring device
M14
Application • Vibration monitoring in time or frequency domain • Monitoring of vibration velocity (severity) of rotating machinery to ISO 20816-1 (formerly ISO 10816-1) and reciprocating engines to ISO 10816-6. • Monitoring of bearing ...
See the other products
Metra Mess- und Frequenztechnik in Radebeul e.K.

water monitoring system
FWS-Control
FWS-Control provides full control of important parameters of the entire feed water and steam boiler system. The user-friendly handling leads to more efficiency, safe operation of the system and savings in energy and costs. advantages - ...

magnetic field monitoring device
SC22
Today's high performance electron beam tools are very sensitive to changing ambient magnetic fields. The fields move the beam causing loss of resolution and measurement accuracy. The SC22 system reduces the ambient AC field and restores ...
See the other products
Spicer Consulting Limited

power monitoring device
ProALARM
ProALARM is a failure indication device that informs a user of the need to replace a failed SPD. It can be quickly and easily installed next to an SPD on the same rail, and by making connections between the RC contacts on the SPD and ...
See the other products
Raycap

low-voltage cable identification
JUPITER+
Pre-identify LV and MV off line cables and feeders ● Ergonomie simplifiée : continuité et repérage de conducteurs en circuit ouvert (CO) réalisés en une seule manipulation ● Simplified ergonomics : continuity and phases identifying ...
See the other products
MADE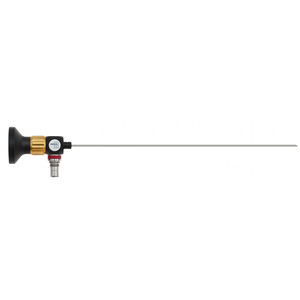 industrial borescope
HT-FM series
Diameter: 1.9, 2.8, 6, 4 mm
Product profile: rigid borescope with small outer diameter available versions: with wide field of view of 70° or with replaceable mirror tubes (70°, 90° and 110°), with or without focussing different directions of view and working ...
See the other products
Hipp Endoskopservice

measuring microscope
attoCFM IV
Resolution: 50 µm - 75 µm
Transmission experiments in confocal microscopy sometimes also require filtering and shaping of the optical beam, and hence free-beam access instead of purely fiber-based can have quite some advantages in terms of flexibility. This ...
See the other products
attocube systems AG

safety monitoring system
SL VARIO
One system for monitoring up to 30 axes in different modes. Fully expandable to up to 15 modules for functional safety applications. And a graphical parameterization software that gives you almost unlimited possibilities.
See the other products
DINA Elektronik GmbH

temperature monitoring system
DCMS™
The newly re-designed DCMS™ tool is the only tool available which provides recorded corrosion and temperature data for the hostile conditions of downhole operation. The DCMS™ tool may be attached to a variety of wireline approved running ...
See the other products
Rohrback Cosasco Systems

automatic monitoring system
2940-2980
For multiple and parallel bioreactor systems, our 4-channel and 8-channel sampling systems provide many simple and reliable online monitoring and control solutions for your bioreactor processes. Closed-loop monitoring and control capabilities ...
See the other products
YSI Life Sciences

flow monitoring device
HydroMace XCi
Data Logging and Telemetry for Environmental Monitoring The HydroMace XCi device monitors environmental sensors. Use the versatility of HydroMace XCi to monitor inputs ranging from flumes & weirs, to water quality sensors and rainfall ...

transformer monitoring system
Transformer monitoring system (TMS) is built with a clear goal - to help its users improve asset management and prevent critical equipment from unplanned shutdowns. With over 450 systems installed around the globe, the TMS system sets ...
See the other products
KONCAR - Electrical Engineering Institute Inc.

radiation monitoring system
RadMonitor
Computer-Aided System of Radiation Control Provides continuous automated radiation monitoring Data transfer to the PC Adjustable saving intervals Description RadMonitor is intended for continuous automated radiation monitoring ...
See the other products
Sparing-Vist Center

airborne molecular contamination monitoring system
AirSentry® II
The AirSentry II Multi-point Monitoring System is the most advanced airborne molecular contamination (AMC) monitor available, utilizing sensitive and responsive ion mobility spectrometry to detect and characterize airborne molecular contamination ...
See the other products
Particle Measuring Systems

particle monitoring device
651
Ultrafine particle (those less than 100nm, or 0.1µm in size) are produced through combustion activities and are persistent in all ambient air. Concentrations of these tiny particle can be very high near emissions sources (for example, ...
See the other products
Teledyne Advanced Pollution Instrumentation

fabric inspection machine with winder
M160-22
Rewinder Inspection Machine M160-22 Technical textiles have proved to be versatile in the last ten years and have become indispensable in many fields of daily life; examples are the wind energy, hygienic and medical clothing as well ...
See the other products
Menzel Maschinenbau

organic pollutant monitoring device
OPSA-150
Overview The OPSA-150 is a new organic pollutant monitor that uses HORIBA's proprietary Rotary Cell Length Modulation, a measuring technique incorporating 25 years of expertise. The unit can be used as an organic pollutant monitor at ...
See the other products
HORIBA Process & Environmental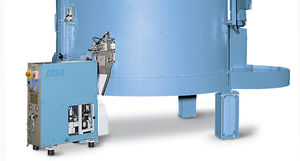 sand quality inspection device
DISA SMC
Sand quality is the key to mould quality and thus the key to high performance production of quality castings. Designed for use with high-capacity mixers, the DISA SMC regulates and monitors the process in the sand mixer and ensures ...

flow monitoring system
MEDGAS FLOW
Two versions are available : Primary network version: Placed at the start of the primary network, just after the oxygen supply source (generator, central bottles évaporatuer), the Medgas measures the flow rate / total oxygen consumption ...

process monitoring system
3220
This 3220 is a microprocessor based percent oxygen monitoring system, which works for multichannel monitoring. In addition to this, the system is able to monitor oxygen levels at multiple locations. The system provides for monitoring ...

low-voltage cable identification
801K/50
Characteristics Tone generator with crocodile terminals with pincushion and RJ-11 plug 3-colour LED display (identifies WS call voltages) Weather-resistant design Selectable wobble tone Continuity test Polarity test 50 Hz filter function

measurement monitoring system
CEMS
Continuous Emission Measurement System FLSmidth can supply both the production equipment and know-how to produce at a minimum of emission and the emission gas analysis equipment needed to prove the results As local legislative demands ...

measurement monitoring device
DustBug
Developed in collaboration with the University of East Anglia, The National Trust, English Heritage and Historic Royal Palaces. The Hanwell DustBug has been designed to measure the accumulation of dust so that users can optimise the ...
See the other products
Hanwell Solutions Ltd