ball torque limiter
200 series
Torque: 1 Nm - 8474 Nm
Diameter: 12.7 mm - 102 mm
Rotational speed: 200 rpm - 2000 rpm
The Series 200 torque limiter is state of the symbolization mechanical gadget that withdraws at a preset torque esteem. The trek torque is situated above ordinary start-up and working torque, yet underneath a torque setting which ...
See the other products
British Autogard Limited

compact torque limiter
320 series
Torque: 3 Nm - 1800 Nm
Diameter: 10 mm - 190 mm
Rotational speed: 300 rpm - 8000 rpm
The 320 series is a Torque limiter clutch that is intended to reach the appearing demand for an economical, small and dependable security clutch. A proximity sensor or limit switch can be utilized to detect this motion, sending a signal ...
See the other products
British Autogard Limited

friction torque limiter
Conax® series
DESCH-Conax® clutches are switchable, dry friction couplings which transfer the torque by friction.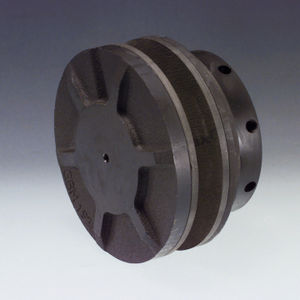 steel torque limiter
09.1060.2001
Torque: 10 Nm - 80 Nm
Diameter: 24 mm
Cast iron and steel are the main materials used for the construction of this item. In addition to this, the lining is asbestos-free, being made entirely of organic material. At the torque limiters, torque is transmitted through friction, ...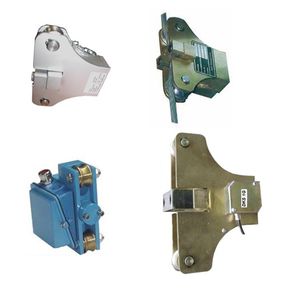 safety coupling
9000-0xx series
Suitable for all air connection nipples Safe disconnection of the connection (unwanted disconnection is excluded) No risk of injury from hose impact Safety coupling depressurizes the connection before decoupling One-hand ...

Torque: 9.03 Nm
IDEAL-TRIDON Heavy-Duty HD Couplings are a quality line of heavy duty where structural reinforcement and higher sealing pressures are required. It has a wider foot print on the joint and increased number of higher torque capacity clamps, ...