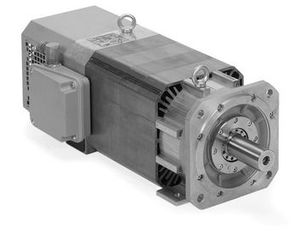 asynchronous motor
QAN series
Torque: 35 Nm - 254.6 Nm
Power: 5.5 kW - 40 kW
Rotational speed: 1500 rpm - 15000 rpm
Rated voltage UN 250 V 305 V 330 V Rated power output PN 5.5 kW 7.5 kW 10.0 kW Rated shaft speed nN 1 500 min-1 Rated torque MN (105 K) 35.0 Nm 47.8 Nm 63.7 Nm Rated current IN (105 K) 18.0 A 20.1 A 25.0 A Efficiency 0.85 Max. ...

asynchronous motor
Z series
Power: 0.06 kW - 45 kW
DEMAG Z cylindrical-rotor motors are capable of performing a variety of industrial drive tasks in a reliable and effective manner. This makes them ideal for a wide range of applications, with its impressive quality. It has a power output ...

Power: 7.48, 6.7, 11.78 kW
The synchronous motors for efficiency and reliability by Moog pitch motors are AC synchronous motors with a redesigned compact model that is light weight but powerful. It delivers high performance that is consistent. These pitch motors ...