{{loadProductsPushed('subcat','743', '','','4', '3')}} {{#pushedProductsPlacement4.length}} {{#each pushedProductsPlacement4}}

{{product.productLabel}}
{{product.model}}
{{#each product.specData:i}} {{name}}: {{value}} {{#i!=(product.specData.length-1)}}
{{/end}} {{/each}}
{{{product.idpText}}}
{{#if company.requestButtonsVisibility.requestButtonQuestion == "ACTIVE"}}
{{elseif company.requestButtonsVisibility.requestButtonWhereToBuy == "ACTIVE"}}
{{/if}}
{{#if product.innovationType}} {{else}} {{#if product.newProduct}} {{/if}} {{/if}} {{#if product.hasVideo}} {{/if}}
{{/each}} {{/pushedProductsPlacement4.length}}
{{loadProductsPushed('subcat','743', '','','5', '3')}} {{#pushedProductsPlacement5.length}} {{#each pushedProductsPlacement5}}

{{product.productLabel}}
{{product.model}}
{{#each product.specData:i}} {{name}}: {{value}} {{#i!=(product.specData.length-1)}}
{{/end}} {{/each}}
{{{product.idpText}}}
{{#if company.requestButtonsVisibility.requestButtonQuestion == "ACTIVE"}}
{{elseif company.requestButtonsVisibility.requestButtonWhereToBuy == "ACTIVE"}}
{{/if}}
{{#if product.innovationType}} {{else}} {{#if product.newProduct}} {{/if}} {{/if}} {{#if product.hasVideo}} {{/if}}
{{/each}} {{/pushedProductsPlacement5.length}}

dye laser
680 - 1020 nm | Matisse® series
A wide range of high-quality and high-performance tunable lasers for advanced scientific, metrology and biological imaging applications is offered by Spectra-Physics. They deliver robust laser solutions that is very reliable, whether ...

marking laser
MD-X1000/X1500 series
The MD-X Series is equipped with our newly developed laser oscillation technology that combines the characteristics of YVO4 and fiber lasers. It delivers high quality and high power to match a wide range of production needs for every ...

Nd:YAG laser
100 W | FOBA LP100
The Marking Laser DP50 by FOBA is an innovative new product designed to perform complex and precise operations. It is cost-effective thanks to increased writing speed and is easily integrated into semi- or fully-automated systems with ...

The extra cavity technology allows high efficiency conversion of the LBO nonlinear crystal and compactness of the laser source. The UV combines unique features such as air cooling, standard compact design, continuous and precise power ...

Ti:sapphire laser
700 - 1030 nm, min. 3500 mW | MBR Series
Wavelength: 700 nm - 1030 nm
Power: min 3.5 W
MBR ring series belong to a family of top performing, ultra-stable tunable CW Ti:Sapphire lasers. The device can deliver highest passive stability and the highest power, thanks to its monolithographic resonator design. These lasers are ...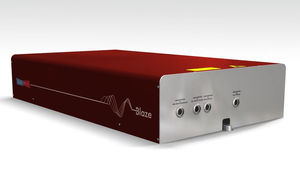 Wavelength: 1000 nm - 4000 nm
Power: 6, 1.2 W
The new BlazeTM is the first commercial broadly tunable femtosecond laser system incorporating in a single platform both, a Ti:sapphire pump laser and an optical parametric oscillator (OPO), for maximum stability, compactness and simplicity. ...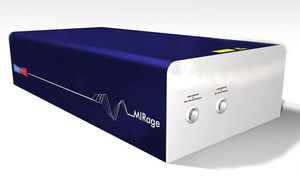 The MIRageTM is the first commercial mid-IR (>4000 nm) OPO-based laser system. It offers unprecedented tuning coverage and power levels in the mid-IR (>100mW across 6000 – 7000 nm and >500mW across 1270 and 1290 nm), in a sealed and ...

Wavelength: 1400 nm - 4200 nm
The ZenithTM is a picosecond OPO-based laser system broadly tunable in the 1400 – 4200 nm range. Featuring the highest power levels in the market (>4W across 1420 and 2000 nm and >2W across 2200 and 4200 nm), ZenithTM delivers a powerful ...

The TITANTM is an extraordinary CW OPO which provides seamless spectral coverage across the visible and IR wavelengths with unprecedented power. It features five output ports, delivering: 1) 1064 nm, 2) 725 – 990 nm, 3) 1150 – 1450 nm, ...

MOPA laser
CE/20w/ 2-200 ns /M6 series
Wavelength: 1064 nm
Power: 120, 140 W
M6 series MOPA pulsed fiber laser is a brand new product with JPT 7 years'endeavour and dedication. In addition to the advantages of M1 series, M6 hasbroader pulse width, higher response speed and first pulse usability. Itprovides a ...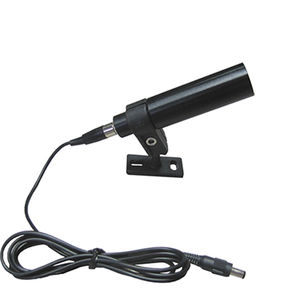 green laser pointer
GREEN LASER POINTER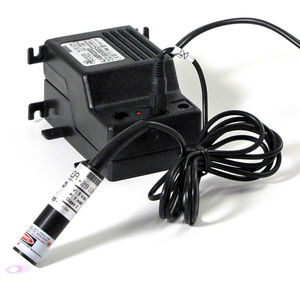 laser pointer
LASER POINTER
The LASER POINTING SYSTEMS are made for constructing the alignment and placing of objects on patching and pressing machines. These laser pointers can be apply in a maximum precision and capacity, required in an industrial level. They ...

dye laser
0.03 - 1 cm | Vista™ Dye Laser
The Vista Narrow Linewidth Dye Laser comes with the highest conversion efficiency of more than 30% with the highest resolution of less than 0.03 cm-1. The laser also offers the finest precision scanning. All of the properties contributes ...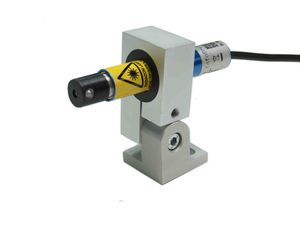 solid state laser pointer
635 nm, 1 - 20 mW | OEM series
Wavelength: 635 nm
Power: 0 W - 0.02 W
Thanks to the great flexibility of construction and the reduced dimensions the laser pointer OEM series solve all the problems of positioning on the machine or in extremely content working areas. The laser pointer OEM Series are designed ...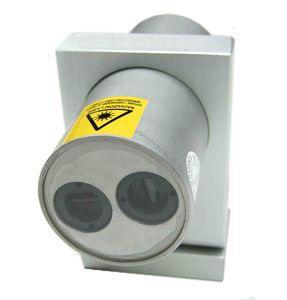 solid state laser pointer
635 nm, 1 - 30 mW | CROSS SET series
Wavelength: 635 nm
Power: 0 W - 0.03 W
The Laser Pointing Cross Series CROSS SET are available with power supply 100/240 V and for the series CROSS SET24 powered 12/24Vdc. They are produced using two red laser diodes to allow you to display a highly visible and large cross ...

solid state laser
635 nm, 10 - 150 mW | ORT90° Series
Wavelength: 635 nm
Power: 0.01 W - 0.15 W
Cut marking Laser ORT90° and ORT24 90° are produced in two versions SHORT and LONG according to the needs of the customer installation The cut marking laser Series ORT90° and ORT24 90° robust and reliable products are designed to meet ...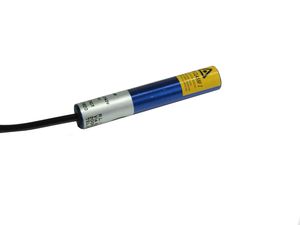 green laser pointer
532 nm, 1 - 20 mW | OEMV series
Wavelength: 532 nm
Power: 0 W - 0.02 W
The Green laser pointer OEMV Series are designed and manufactured in accordance with the safety regulations and are produced in different sizes and powers to specific requirements of the customer. Due to the high visibility of the green ...

ultraviolet laser
Huaray DPSS UV Laser, 355nm, 3W, Spruce-355/3A
Spruce-355/3 A Huaray Q-Switched DPSS laser, used in high precision laser marking, laser processing and other high industry process requirement. Product Features Intra-cavity harmonic generation technology with Double Pass architecture 1. ...

green laser
7 - 20 W, 532 nm | Spruce-532/w x series
Wavelength: 532 nm
Power: 7 W - 20 W
Stable output of power and pulse width Excellent beam quality, M²<1.2 High beam pointing stability Wide repetition rate range:20-200kHz Controllable with RS232 interface Unique Intracavity frequency doubling technology. Triggerable ...

The laser for integration, which is developed by RMU Marking Systems, can work without the need to connect a PC to the machine. The program can be modified through the use of LAN connection. The unit is seen like a hard disk in the ...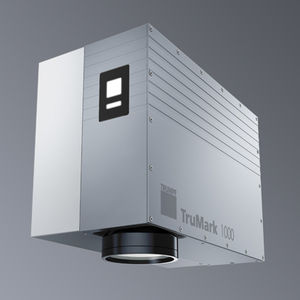 OEM laser
TruMark Series 1000
The compact and cost-efficient marking laser TruMark 1110 features extremely high quality and performance. Laser, scanner, control and internal focal position adjustment are all included in this all-in-one solution. Easy integration Compactness Efficient ...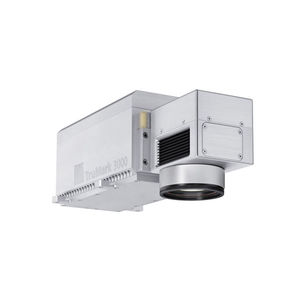 OEM laser
TruMark Series 3000
The TruMark Series 3000 offers you all the features you need in a marking laser for problem-free integration: compact dimensions, high cost-effectiveness and cost transparency and a solid performance profile. Compact Air-cooled ...

OEM laser
TruMark Series 6000
The TruMark Series 6000 consists of five different special lasers which have one thing in common: high power and outstanding beam quality combined to produce laser light of unique brilliance - available in any wavelength needed for surface ...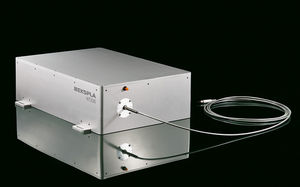 Wavelength: 355 nm - 2600 nm
Power: 1 kVA
NT235 series lasers features robust compact design and produce high up to 10 mJ energy pulses at 100 Hz pulse repetition rate, tunable over a broad spectral range: from 335 to 2600 nm. With its 100 Hz repetition rate, the NT235 series ...

tunable laser
N771xA, 81xxxA series
Tunable Laser Source, Compact Tunable Laser Source, Fabry-Perot Laser Source Modules, and Distributed Feedback Laser Source Modules are various optical source products.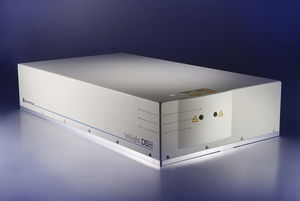 short-pulse laser
InSight DS+
Wavelength: 680 nm - 1300 nm
Power: 1.1, 1.3, 1.5, 0.8, 0.6 W
Largest tuning assortment: 680 nm - 1300 nm with regard to most significant image resolution Short pulse thickness as well as maximum peak energy for optimum fluorescence Integrated trademarked DeepSee™ to provide limited pulses towards ...
See the other products
Newport / Spectra-Physics

Ti:sapphire laser
Mai Tai®
Wavelength: 690 nm - 1040 nm
Power: 2.5, 1.5, 0.9 W
The Mai Tai® ultra fast laser series has high output power in order to optimize the depth of penetration in multi-photon imaging. To produce high peak power, the Mai Tai® has short output pulse width. The series features an extensive ...
See the other products
Newport / Spectra-Physics

Wavelength: 543 nm - 633 nm
Power: 0 W - 0 W
REO is the world's leading manufacturer of high performance Helium-Neon lasers, having been building lasers for over 20 years. These lasers are utilized in numerous applications to include ellipsometry, particle counting, confocal microscopy, ...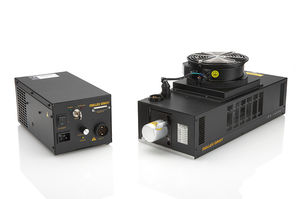 argon laser
532, 543, 643 Tunable Series
Wavelength: 457 nm - 676 nm
Power: 0.02 W - 0.13 W
A significant advance in tunable, compact, air-cooled ion-laser technology, providing long tube life, greater stability, and higher efficiency. The power supply, like the laser head, has been designed to improve performance and efficiency. Specifications: Beam ...

Allows operator a visual indicator for plate alignment and torch positioning.

pulsed laser
Vestige™ series
Wavelength: 1064 nm - 1080 nm
Power: 4 W - 50 W
Monode's engineers have developed laser marking integration packages ranging from universal applications to industry-based solutions with plug and play hardware. The Vestige series lasers are designed for easy integration with both ...

continuous wave laser
ECHO series
Wavelength: 1064 nm - 1080 nm
Power: 4 W - 50 W
Features of the Echo marking laser include: Working area from 50 to 230 mm. Power options from 4 W to 50 W. Pulsed and continuous wave with the same laser. Patent-pending modern design with modular options. Options include: Z ...