{{#pushedProductsPlacement4.length}} {{#each pushedProductsPlacement4}}

{{product.productLabel}}
{{product.model}}
{{#each product.specData:i}} {{name}}: {{value}} {{#i!=(product.specData.length-1)}}
{{/end}} {{/each}}
{{{product.idpText}}}
{{#if company.requestButtonsVisibility.requestButtonQuestion == "ACTIVE"}}
{{elseif company.requestButtonsVisibility.requestButtonWhereToBuy == "ACTIVE"}}
{{/if}}
{{#if product.innovationType}} {{else}} {{#if product.newProduct}} {{/if}} {{/if}} {{#if product.hasVideo}} {{/if}}
{{/each}} {{/pushedProductsPlacement4.length}}
{{#pushedProductsPlacement5.length}} {{#each pushedProductsPlacement5}}

{{product.productLabel}}
{{product.model}}
{{#each product.specData:i}} {{name}}: {{value}} {{#i!=(product.specData.length-1)}}
{{/end}} {{/each}}
{{{product.idpText}}}
{{#if company.requestButtonsVisibility.requestButtonQuestion == "ACTIVE"}}
{{elseif company.requestButtonsVisibility.requestButtonWhereToBuy == "ACTIVE"}}
{{/if}}
{{#if product.innovationType}} {{else}} {{#if product.newProduct}} {{/if}} {{/if}} {{#if product.hasVideo}} {{/if}}
{{/each}} {{/pushedProductsPlacement5.length}}

radiation dosimeter
DoseRAE Pro
DoseRAE 2 Pro Electronic Dosimeter is a radiation detector that enables functionality of Personal Radiation Detector (PRD). It integrates a PIN diode and a scintillation crystal to distinguish real-time dose rating which allows tracking ...

radiation dosimeter
GammaRAE II R
Designed as a gamma radiation detector and a complete range dosimeter in one single device, the GammaRAE II R is developed exclusively to cater the requirements of first responders. Furthermore, it boast the speedy response of a detector ...

gamma radiation detector
NeutronRAE II
The NeutronRAE II is made for operation in rough environments. It has a casing that avoids damage and still giving security even if it is dropped. It is immersible in water for simpler decontamination. The operation that contains two ...

radiation dosimeter
MiniDOSE
The MiniDOSE personal radiation dosimeter provides everyday protection for workers at risk of exposure to radiation from gamma and X-rays. This small, compact device uses a detector with high sensitivity at low dose-rate levels. The datalog ...

radiation dosimeter
DoseRAE 2
DoseRAE 2 Electronic Dosimeter is a radiation detector that is equipped with an alarm feature for personal electronic monitoring of level of radioactivity. It integrates a diode and a scintillation crystal to distinguish X- and gamma ...

X-ray detector
1024 x 1000 pix, 1.35 fps | Remote RadEye200
The Remote RadEye 200, detector module contains a range of two RadEye100 image sensors in a strong stainless steel attachment. The image area is 1024x1000 pixel and a 96 μm pixel size for an approximately 10x10 cm active area. The Remote ...

These Boron-Lined Proportional Counters were made by PHOTONIS and represent an excellent way for measuring neutron radiations in source range of nuclear reactors. They can also be used to replace the He3 counters in homeland security ...

The fission chambers from PHOTONIS are used for in core and it can be operated at 6000c temperature and at external pressure of about 20 bar. The requirements of detection and the type of reactors used would determine the use of these ...

The much acclaimed PHOTONIS fabricates an extensive variety of parting chambers for out-of-center use in extreme ecological conditions, and are utilized within warm neutron recognition for up to 11 decades for wide go reactor observing, ...

X-ray detector
40 - 160 KeV | X-Scan U-Shape
The X-Scan U-Shape is manufactured by Detection Technology. It is an X-ray detector that is developed for the digital tyre inspection of engineering tyres, radial tyres, car tyres and giant tyres. It has a range from 40KeV to 160KeV, ...

X-ray detector
X-Scan L-Shape
The X-Scan L-Shape by Detection Technology is an X-ray detector which is designed for baggage and parcel inspection. For this model, it is equipped with a dual energy detector cards that are compacted in a light and tight enclosure. This ...

X-ray detector
X-Scan LCS
X-Scan LCS is a powerful linear array detector for high-energy cargo, container, vehicle and X-Ray imaging applications utilizing Linear Betatrons as radiation source. X-Scan LCS continuous sources such as 450 kVp X-ray tubes sources ...

radiation detection gate
DF-6501
The system, with a high sensitivity and a low false alarm rate, can further screen out radioactive material that is mixed with other materials. The whole system is easy to operatewith a small on-site maintenance workload, is has long-term ...

For controlled combustion a new device has been developed by ERALY and Associes to use in the mineralization of gaseous, solid, and liquid samples. Tritium 3H, Carbon 14C, Iodine 1291, Chlorine 36CL are what the device was mainly used ...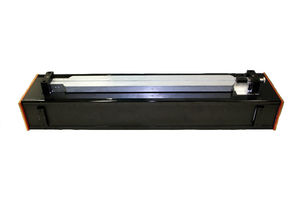 The Y.LDA Series, manufactured by YXLON, is a line of linear x-ray detectors with a large scope of contrast in a voltage sector ranging up to 11 MeV. The units may come in different variations for a wide variety of applications. They ...

radiation detection gate
StandFAST II
Quick Screening Systems StandFAST II Stand-Up Whole-Body Counter StandFAST II is a stand-up whole-body counter system for rapid screening of workers to identify and quantify fission and activation product radionuclides within the ...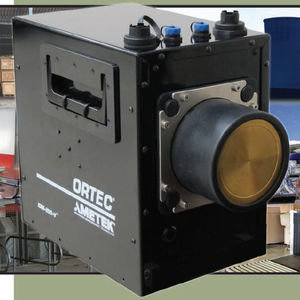 The IDM-200-V from ORTEC delivers superior HPGe spectrometry in a unique, easy to integrate, low power, no maintenance, high sensitivity package. Easy Integration and Convenience: An all-in-one HPGe spectrometer system featuring a ...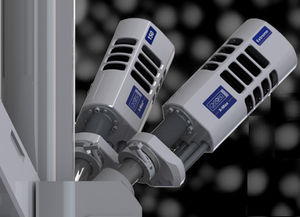 detector / silicon drift
X-Max® Extreme
X-Max Extreme Silicon Drift Detector is a breakthrough solution for ultra high resolution FEG-SEM applications and delivers solutions beyond conventional micro- and nano-analysis. The X-Max Extreme is a windowless 100mm2 version of ...
See the other products
Oxford Instruments - NanoAnalysis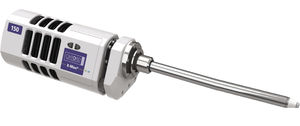 X-ray detector
20 - 150 mm² | X-MaxN
Launched in August 2012, the new X-MaxN range of Silicon Drift Detector exploits a new sensor chips, new electronics, and innovative packaging to deliver a truly next generation SDD performance. The X-MaxN Silicon Drift Detector comes ...
See the other products
Oxford Instruments - NanoAnalysis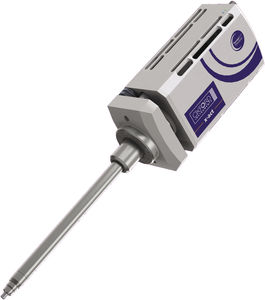 X-ray detector
10 mm² | x-act
The x-act is a fully quantitative SDD with excellent performance at low and high count rates. It provides all the benefits of Oxford Instruments' renowned technology in a package that is suitable for applications that do not demand the ...
See the other products
Oxford Instruments - NanoAnalysis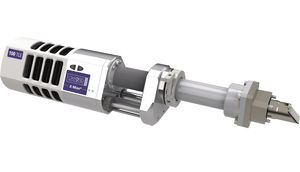 X-ray detector
X-MaxN 100TLE
Our flagship SDD detector for TEM, the X-MaxN 100TLE provides the perfect solution for field emission and aberration corrected TEMs working at the frontiers of nanoscience. The X-MaxN 100TLE exploits a new sensor shape, a windowless ...
See the other products
Oxford Instruments - NanoAnalysis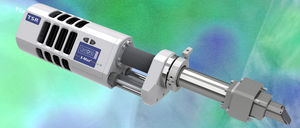 detector / silicon drift
X-MaxN TSR
This windowless silicon drift detector sensor for TEM applications provides a collection solid angle in the range 0.3 to 0.7 steradians*. Its superb collection efficiency over the entire spectral range, particularly for light elements, ...
See the other products
Oxford Instruments - NanoAnalysis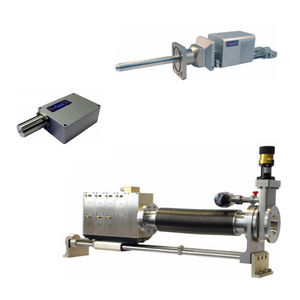 X-ray detector
SiriusSD® series
SGX Sensortech has a long history in producing Silicon based energy dispersive x-ray detector systems for x-ray spectroscopy applications using synchrotron radiation, conventional x-ray tube or charged particle beam excitation. Previously ...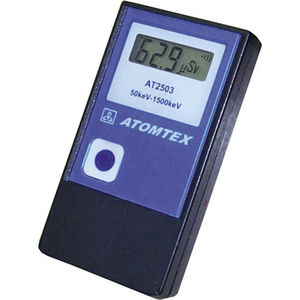 personal dosimeter
AT2503 series
The AT2503 and AT2503A Personal Dosimeters are lightweight pocket-sized microprocessor controlled units that offer exceptional accuracy and reliability. They can be used standalone or as part of an automated monitoring system, when combined ...
See the other products
Atomtex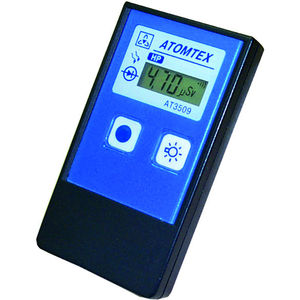 personal dosimeter
AT3509 series
Dosimeters are used for measuring continuous X-ray and gamma radiation dose rates. The Primary Dosimeter is designed for measuring Hp(10), Hp(0.07) individual dose equivalent, and the Secondary Dosimeter is for measuring Hp(10), Hp(0.07) ...
See the other products
Atomtex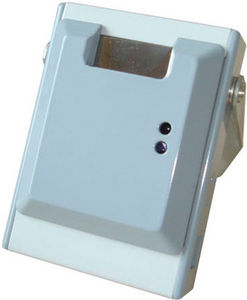 dosimeter reader / portable
Dosimeters together with the reader connected to PC and applied software form the automated dosimetry control system. The reader provides data exchange of dosimeters and PC by infrared channel transforming optical signals into standard ...
See the other products
Atomtex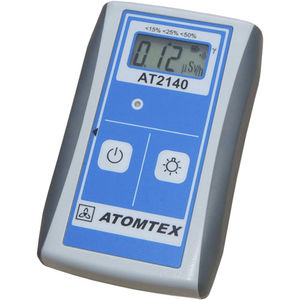 digital dosimeter
AT2140 series
Compact energy efficient device to measure ambient dose equivalent rate and continuous dose of gamma radiation. The dosimeter can be used by radiation safety agencies for radiation monitoring or by inexperienced people concerned with ...
See the other products
Atomtex

digital dosimeter
AT6130 series
Compact device intended for gamma and X-radiation ambient dose equivalent and ambient dose equivalent rate measurement, as well as for measurement of beta particle flux density on contaminated surfaces. In search mode it measures count ...
See the other products
Atomtex

Thermo Scientific™ Ion Chamber Detector Assemblies are safety tools used on evaluating neutron flux operations. They are equipped with a lower and upper uncompensated ion chamber power range mechanism that enables secure applications. ...

alpha radiation detector
ALPHA-7A
The ALPHA-7A Alpha Air Monitors are built to warn workers from exposure to airborne releases of alpha-emitting radionuclides. They're capable of monitoring 8 isotopes spontaneously and can be utilized as an independent CAM or be integrated ...
See the other products
Thermo Scientific - Environmental Monitoring

beta radiation detector
AMS-4
The lightweight and robust Thermo Scientific™ AMS-4 Beta Air Monitor is a continuous air monitor that provides early warning to exposure from beta particulate, radioiodine, or noble gas. It can be used as a standalone device or in a network ...
See the other products
Thermo Scientific - Environmental Monitoring

X-ray detector
UltraDry EDS
The UltraDry EDS Detector delivers exceptional resolution at elevated collection rates. This silicon drift X-ray detector is a top-notch tool that ensures quicker, more precise interpretation of X-rays for advanced materials, metals, ...

X-ray detector
DXR250C- U- W
GE Inspection Technoloies introduced the DXR250U-W to its family of wireless, digital X-ray detectors. Combining GEs unrivaled wealth of experience and expertise in medical and industrial radiography, the portable detector demonstrates ...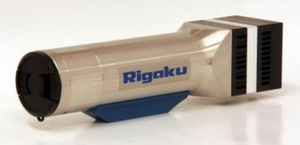 X-ray detector
Xsight Micron
Compact two-dimensional CCD detector X-ray and EUV detector An ideal compact two dimensional (2D) CCD detector, the new Rigaku Xsight Micron is optimized for use in applications as diverse as X-ray microscopy, X-ray microtomography, ...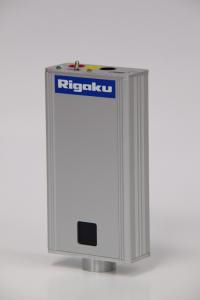 PIN diode based X-ray detector From alignment of laboratory devices to long term monitoring of X-ray intensity The Rigaku xPIN detector is a PIN diode based X-ray detector which, due to its compact and flexible design, is ideal for ...

integrated circuit dosimeter
P/N UDOS001
Teledyne Microelectronics Micro Dosimeter (P/N UDOS001) is a compact hybrid microcircuit which directly measures total ionizing dose (TID) absorbed by an internal silicon test mass. The test mass simulates silicon die of integrated circuits ...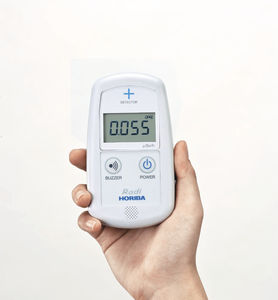 radiation detector
PA-1000
Every day, wherever we go, we are exposed to minute amounts of environmental radiation.* This environmental radiation is emitted continuously, day and night, from various objects and substances in the natural world and our living environment. Most ...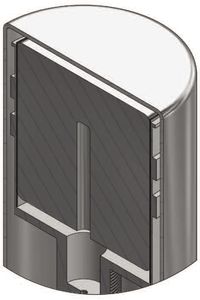 The conventional coaxial germanium detector is often referred to as Pure Ge, HPGe, Intrinsic Ge, or Hyperpure Ge. Regardless of the superlative used, the detector is basically a cylinder of germanium with an n-type contact on the outer ...
See the other products
Canberra Industries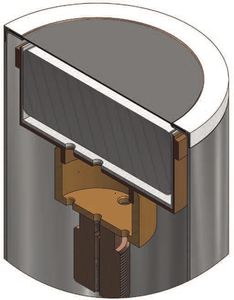 The CANBERRA Broad Energy Ge (BEGe) Detector covers the energy range of 3 keV to 3 MeV like no other. The resolution at low energies is equivalent to that of our Low Energy Ge (LEGe) Detector and the resolution at high energy is comparable ...
See the other products
Canberra Industries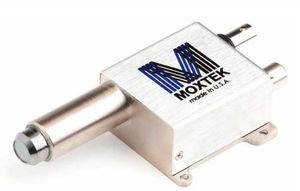 X-ray detector
XPIN®-XT, XPIN®-BT
Our XPIN Detector has a 625µm thick Si-PIN diode, an ultra-low-noise JFET, multilayer collimator, preamplifier, and is internally cooled with a two-stage thermoelectric cooler. Our detectors use DuraBeryllium® windows uniquely coated ...