The Din Rails manufactured by RCCN functions with operating temperature from -40°C standing heat to 100°C. It is utilized to fixed on the panel then installed with electric parts. The product features attractive design with high pressure ...

FRP laminated sheet
SCH M01 IFR
The FRP laminated sheets are manufactured out of glass fibers and polyester resin and are available with non-slip quartz surface in accordance with DIN E 51130 regulations. These units are available in custom cut and shaped versions, ...

Belt Supports and Retention Sections are constructed from iron, anodized aluminum, or with part polyethylene to guarantee a long life and fluency. A number of accessories for finger protection and mounting/fastening the sections ...

Width: 166 mm
Height: 53 mm
This is an Aluminum guide profile manufactured by AVM Automation which enables the user to have a real guide profile. For this specific tool it can be used as a 2 railway having a size of 23 m wide. It comes with a C form dimension having ...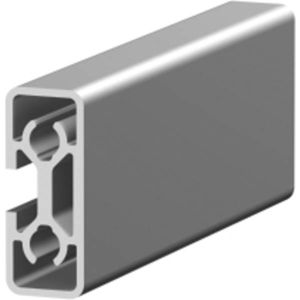 aluminum profile
1.10.016040.14LP, 1.09.016040.14LP series
Width: 16 mm
Height: 40 mm
See the other products
May Tec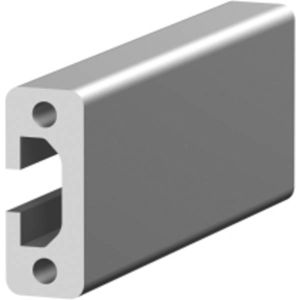 aluminum profile
1.10.016040.14SP, 1.09.016040.14SP series
Width: 16 mm
Height: 40 mm
See the other products
May Tec

aluminum profile
1.09.016080.24LP
Width: 16 mm
Height: 80 mm
See the other products
May Tec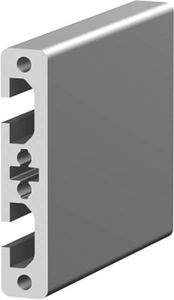 aluminum profile
1.09.016080.24SP
Width: 16 mm
Height: 80 mm
See the other products
May Tec


aluminum profile
1.09.016160.44LP
Width: 16 mm
Height: 160 mm
See the other products
May Tec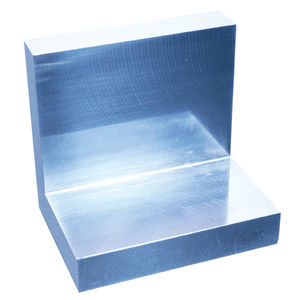 aluminum profile
WDS 946 series
Width: 100, 80, 125, 63, 160 mm
Height: 160, 100, 80, 125, 200 mm
The 946 series is manufactured by WDS, and is an unequal L section that is made up of a high tensile AA-70-75 aluminium, which is available in weight of 0.5 to 15.6 kg. It has ends of all cut sections are supplied sawn, which will clean ...

cast iron profile
WDS 907 series
Width: 80, 125, 100, 200, 160 mm
Height: 160, 100, 80, 200, 125 mm
907 H-section is a cast iron steel profiles manufactured by WDS. The tools' end cuts are supplied sawn, such that it guarantees clean lengths. The instruments come in sizes that range from 200mm to 600mm long, with special sizes available. ...

Din Rail 35x7,5 hot dip galvanized not perforated Quantity per packaging: 40 Quantity per carton: 40 Minimum order quantity: 40

aluminum profile
S 65-4 series
When building 3D setups which need to have a high dimensional stability, the 4-sided S 65-4 system profiles are the best choice. The building of cantilever constructions is made possible by their stiffness in torsion and bending. The ...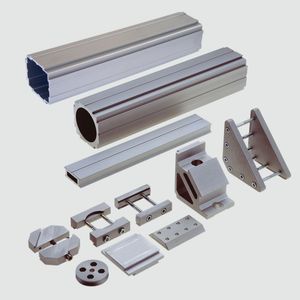 aluminum profile system
QS-40
Quick-Set is universal modular system for mounting elements which is ideal solution for supporting Montech's handling architecture units in possible rapid installation without machining analysis. these device can be adjusted swiftly ...
See the other products
MONTECH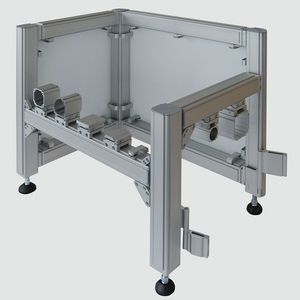 aluminum profile system
QS-30
With Quick Set size 30, our past experience is transferred to other ranges of applications, taking into account market requirements. The Quick-Set profile system size 30 is particularly suitable for substructures of Montech conveyor ...
See the other products
MONTECH

With over 100 strut profiles, we are capable to offer the world's largest modular profile system for various applications. Bosch Rexroth's profile groove is regarded as worldwide standard and our modular profile system includes 6 different ...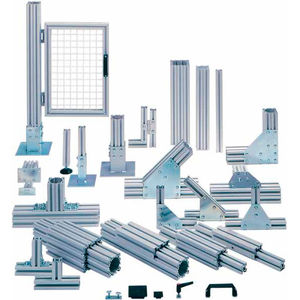 The Movomechs Mechprofile aluminum selection is highly enhanced and now features minimum tare weight, maximum boosted bearing strength and torsional rigidity. This range is ideal for building safety barriers, machine frames, fixture ...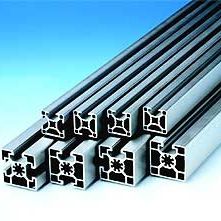 Bosch Rexroth provides the biggest modular profile system in the world with 100 plus strut profiles, which are suitable for a range of applications. Bosch Rexroth's profile groove has been widely accepted in the industry. The modular ...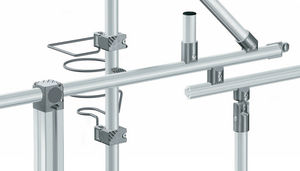 aluminum profile
EcoShape
The EcoShape is used to produce versatile and consistent applications that obtains high stability with aluminium profiles and resourcefully designed connection technology. In addition, this device is mainly used to precisely improve ...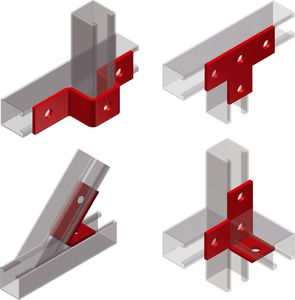 UNO is a traditional, tried and tested support system comprising simple U-shaped profiles. The channels are bolted together to form support configurations using a wide range of brackets and accessories. Unlike our Mekano® System, UNO ...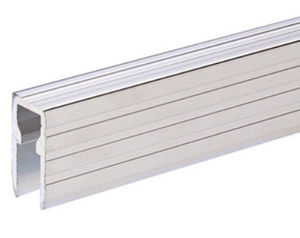 Width: 30 mm
Height: 30 mm

The TSD/TSK series is suitable for use in cable junction boxes of K x 500, KF x 500. It can also be utilized in an empty box model of KF PV 0700. Also, the unit is efficient in the installation of terminal block, with fixing screws. ...

The FP TS series is suitable for use in terminals, with clip-on mounting and fixing screws. The unit is constructed in compliance with DIN EN 60715. The range provides units with varying lengths of 216 mm, 486 mm, and 306 mm. It ...

At ZOLLERN, we manufacture steel profiles in close cooperation with customers from all types of industries, and develop special design and manufacturing solutions. Precisely pre-shaped profiles are perfect for complex components that ...

The DIN Mounting Rail, manufactured by Delvalle, generally functions by enabling a chunk of blocks to be fastened in a panel. This operation happens through using only a couple of screws to anchor the rail into the panel. In addition, ...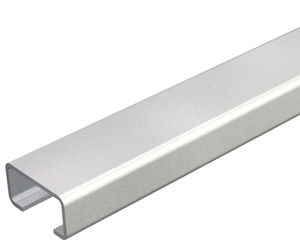 Rail systems Profile rail Profile rails, system accessory Rail mounting system, MS 41 Hat profile and support rail

KTS mounting systems form the solid base for light to heavy cable support systems. From suspended supports to wall brackets, we offer all you need for secure fastening on wall, ceiling or on the floor.

Many of the metal sections we produce, and aluminium extrusions in particular, are often combined with plastic or rubber profiles in order to create complete systems for dedicated applications. Prime examples are hinges for luggage compartment ...

Profiles and connectors WGS Gripper System contains 4 different sizes of aluminium profiles. All of them are made out of high quality material for very high torsion and stability. The profiles are black anodized and have a hard surface ...