How to choose this product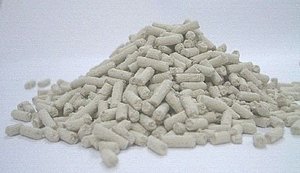 An absorbent is a material capable of absorbing liquids and gases that constitute a potential danger for the environment or to individuals.
Applications
Most such substances are used to prevent environmental contamination, especially by mineral oil and chemicals. They are designed to absorb industrial liquids such as oil, hydraulic fluid, solvents, refrigerants and lubricants. They also are used to remove odor-causing gases.
Technologies
The absorbent material can take the form of granules, powder or fabric, depending on the substance to be absorbed.
How to choose
Choice will depend on the nature of the products to be absorbed. The material's resistance to chemicals, its absorbency and speed of absorption are other important factors. Use of a high-capacity absorbent will reduce the quantity of waste produced.