How to choose this product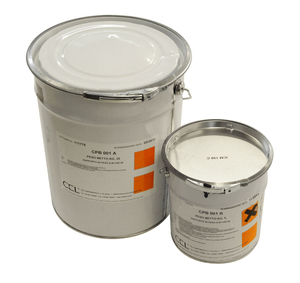 An adhesive is a liquid or paste used to glue objects together. Industrial adhesives are usually synthetic.
Applications
Adhesives are widely used for assembly in electronics, packaging, aeronautics and the automobile, building, lumber, home appliance, textile and shoe industries.
Technologies
Epoxies, cyanoacrylates and polyurethanes are among the most common industrial adhesives. Epoxy adhesives have one or two components. They stick to most surfaces and are particularly suitable for use with metals and epoxy and polyester composites. They resist traction and shear forces well and are very durable.

Cyanoacrylates are fast-acting one-part adhesives. They are applied to smooth surfaces in a thin layer. Liquid versions penetrate well; they are also available as a gel. They are suitable for use on steel (other than stainless), aluminum alloys, thermosetting resins and non-foam plastics.

Polyurethane adhesives remain supple and resist flaking. Whether liquid or paste, mono- or multi-part, they cab be used to assemble glass, plastics, metals and rubber.
How to choose
Choice will depend on the characteristics of the material to be bonded and its compatibility with the adhesive, the temperatures and mechanical forces the assemblage must withstand and the adhesive's curing properties.