The Online Industrial Exhibition

hydraulic cylinder
HAS series
Stroke : 152 mm
... lightweight, aluminium cylinders is specifically designed for applications where weight and ease of positioning are features of prime importance. With an average weight of approximately 50% of comparable ...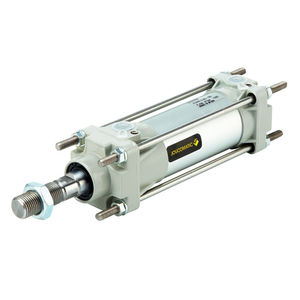 pneumatic cylinder
43701290
Stroke : 75 mm
Features Double acting tie rod cylinder Complies with CNOMO standards Wide range of mountings and sensors Equipped for magnetic position detectors With pneumatic cushioning
See the other products
ASCO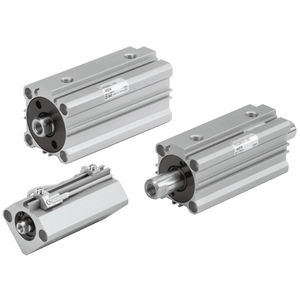 hydraulic cylinder
CHQ, CHDQ series
Stroke : 5 mm - 100 mm
Speed: 0.008 m/s - 0.1 m/s
Compact Hydraulic Cylinder CHQ/CHDQ ・Lightweight, compact aluminum body ・It is possible to mount auto switches. ・Same longitudinal dimensions for cylinders with/without auto switches ・With ...

hydraulic cylinder
RAC series
Stroke : 50 mm - 250 mm
Force: 218,000 N - 1,589,000 N
Enerpac is a self-acting aluminum hydraulic cylinder that has an compact design to give extreme convenience. Different characteristics such as composite bearings avert contact of metal to another metal ...
See the other products
ENERPAC

pneumatic cylinder
CS2 series
Stroke : 25 mm - 1,600 mm
Series CS2 air cylinder is a double acting, non-lube air cylinder. Aluminum die-cast is used for both the rod and head covers, which means a maximum weight reduction of approximately ...
See the other products
SMC

pneumatic cylinder
BCR series
Stroke : 94 mm - 365 mm
Force: 41,000 N - 390,000 N
BCR – Bellows cylinder with ring Bellows cylinder designed for very high forces with an aluminum mounting ring (no covers) and bellows made of NR elastomer. For direct mounting to suitable ...
See the other products
AVENTICS GmbH

pneumatic cylinder
3MA series
Parker is proud to offer the innovative 3MA Series Non-Lube Air Cylinder. The 3MA Series provides the proven reliability and quality expected by Parker, for an economical price, and can be available to ship within 3 ...
See the other products
Parker Pneumatic Division Europe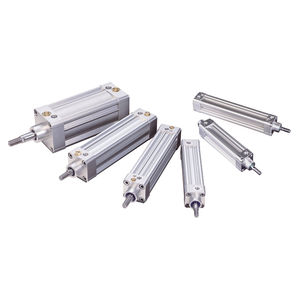 pneumatic cylinder
CV series
Stroke : 500 mm - 1,000 mm
Torque: 4.5 Nm - 40 Nm
... mounting accessories provide for simple integration. Series CV ISO Cylinders are designed to be extremely versatile with a multitude of options for use in any industry. Advantages Anodized aluminum ...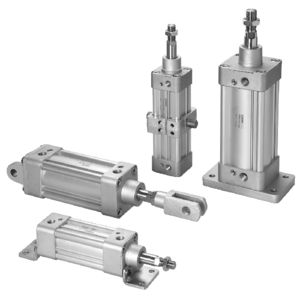 pneumatic cylinder
MCQI2 series
Stroke : 50 mm - 700 mm
... lubrication Special housing and bushing enables self lubrication of piston rod. High quality long service life Hard anodised aluminium cylinder tubes offer a high resistance to corrosion and low internal ...
See the other products
MEDAN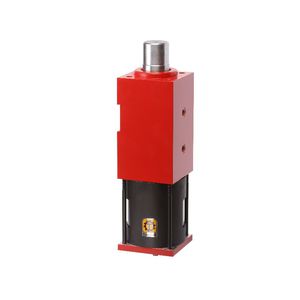 pneumatic cylinder
SA 50-25/25
Pneumatic cylinder in monoblock design with integrated robust precision guide for the guide rod. Housing of high-strength aluminium material, round cylinder Ø 50, 80, 100, 125. Double ...
See the other products
TÜNKERS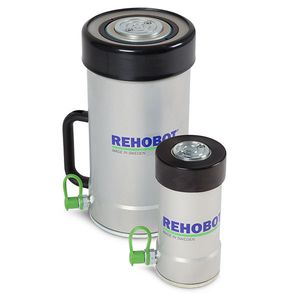 hydraulic cylinder
CFA series
Stroke : 100 mm - 200 mm
Force: 232 kN - 929 kN
REHOBOT CFA-series cylinders are all made of high-tensile aluminum providing an excellent service life in low cycle applications. They have an outstanding power to weight ratio – weighing approximately ...
See the other products
REHOBOT Hydraulics AB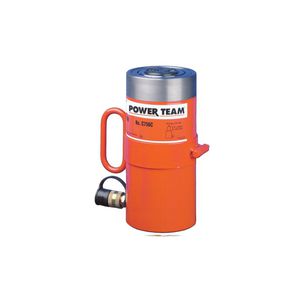 hydraulic cylinder
C series
Stroke : 1 in - 16 in
General Purpose CYLINDERS C SERIES • Aluminum bronze bearing reduces wear caused by off-center loads. • Maximum sized springs speed piston return and increase spring life. • Solid steel cylinder ...
See the other products
SPX Hydraulic Technologies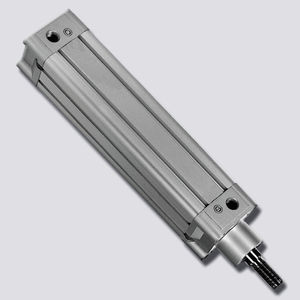 Speed: 0.75, 1.25 m/s
Lightweight Operating pressure up to 10 bar Maximum processing speed: 1,25 m/s (when using two pressure ports) 0,75 m/s (when using one pressure port) Maximum acceleration 10 m/s2 Lubrication for life, ex works ...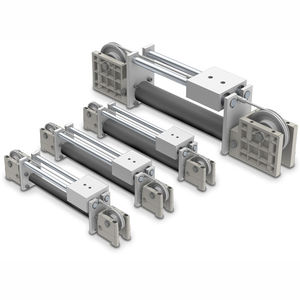 Stroke : 67 in - 86 in
Track Cable Cylinders Track cable cylinders provide a pre-engineered guide and support system. A track cable actuator's guide and support system can offer greater bearing surface than other types of cable ...
See the other products
Tolomatic, TOL-O-MATIC

hydraulic cylinder
C series
Stroke : 1 in - 13.125 in
... of accessories available to thread onto piston rod, collar, or onto cylinder base. Base mounting holes standard on 5 through 55 ton cylinders; optional on 75 and 100 ton cylinders. ...
See the other products
SPX Hydraulic Technologies

pneumatic cylinder
A series
The A Series is an aluminum NFPA Interchangeable cylinder line that is designed and built to excel in the most demanding applications. The A Series encompasses many value-added features such as an extra ...
See the other products
Numatics Motion Control

hydraulic cylinder
RAS302B series
Stroke : 50.8 mm
Model # : RAS302B Name : Cylinder Order # : RAS302B Capacity : 30 ton Stroke : 2 inch Min. Height : 6.5 inch Max. Pressure : 10000 psi Oil Cap. Req. : 13 cu. in. Weight : 14 lbs. Description ...
See the other products
SIMPLEX

pneumatic cylinder
COP series
Stroke : 5 mm - 650 mm
FARBO is glad to present the new flat oval cylinders series with end covers in anodized aluminium. Reduced dimensions and flat oval profile allow an easy placement in every application, together with no-rotating rod
See the other products
Farbo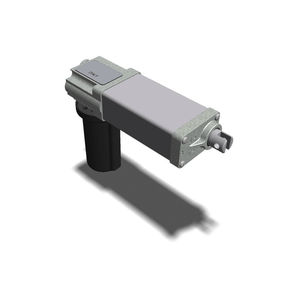 electric cylinder
ALI1 series
Force: 1,200 N
Speed: 0.09 m/s
Permanent magnet motor 12 - 24 Vdc Worm gearbox ACME lead screw Aluminum push rod (Stainless steel on request) Permanent grease lubrication IP 65 Working temperature range -10°C +60°C Intermittent duty S3 30% (5 ...
See the other products
MecVel Srl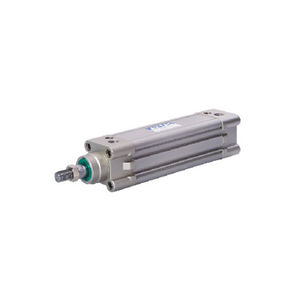 piston cylinder
SE series
Stroke : 27 mm - 40 mm
1. ISO15552 and VDMA24562 standard cylinder; 2. The piston seal is composed of two Y-shape one-way seal structure, which has compensation function, long service life and low start-up pressure; 3. The square aluminum ...
See the other products
Airtac Automatic Industrial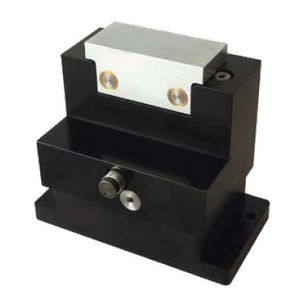 hydraulic cylinder
WPS 600
Speed: 0 mm/min - 30,000 mm/min
Slim design for rolling conveyor systems Smooth braking through the adjustable hydraulic shock absorbers Masses up to 1200 kg and speeds up to 30 m/min Precise deceleration and seperation of pallets Housing: aluminium, black anodized Stop: ...
See the other products
Weforma

... other cylinder and the most required. · Also called pneumatic cylinder rodless with internal guiding · Different guiding systems can by mounted additionally · With adjustable cushioning · With magnetic ...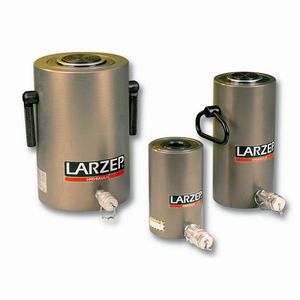 hydraulic cylinder
SAM series
Stroke : 0 mm - 300 mm
Force: 228 kN - 1,947 kN
... Lightweight general purpose cylinders. Over 40% weight reduction when compared with steel equivalent. Made out of high strength aluminium alloy. Solid piston, spring return. Hollow piston also ...
See the other products
Larzep

hydraulic cylinder
SSA series
Stroke : 50 mm - 250 mm
... operating pressure: 700 bar / 10,000 PSI 14 standard models availbale for 50 to 150 tons Up to 60% lighter than steel cylinders Heavy duty spring for easy and full retraction Large saddle surface for ...

... wholly normal applications, aluminium cylinders can be especially well used under aggressive environment conditions and also for applications in environments with high humidity. Together with the corrosion ...