How to choose this product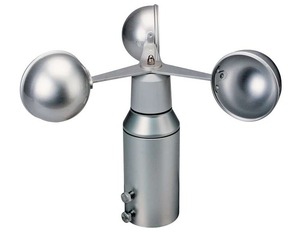 An anemometer measures wind speed. When connected to a weather station, data is recorded via a transmitter. Hand-held digital models which also measure temperature are called thermo-anemometers.
Applications
These instruments are employed in a wide variety of settings. Most are mounted outdoors at a specific height for meteorological purposes. Those used in the heating and air conditioning industry are usually hand-held digital models with airspeed sensors that are built-in or connected. Others are found in mining, aviation and the nautical realm.
Technologies
Such devices vary in configuration and wind sensing technology. The most common are the vane or windmill, cup, hot-wire and ultrasound versions.