1 photo
angle beam transducer MWB Series

These small size angle beam transducers are used for general weld inspection, tubes, pipes, pressure vessels, pumps, turbine blades, wheel rims, etc. European models have an...

5 photos
angle beam transducer SONOSCAN

SONOSCAN ergonomically designed angle beam probe series are primarily used for non-destructive testing. Part of the series are developed for monitoring cracks and occlusions...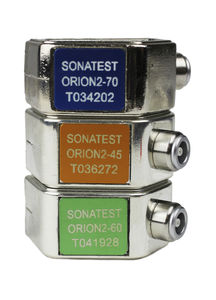 2 photos