How to choose this product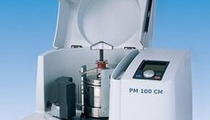 A ball mill crushes solids into a fine powder within a rotating drum, using balls as the grinding medium.
Applications
Ball mills are found in settings as diverse as laboratories and mines, among others.
Technologies
Ball mills can grind in either a wet or a dry environment. In addition to the traditional rotating-drum type, some models use planetary, vibrational or centrifugal motion.
How to choose
Choice of ball mill will depend on the type and quantity of product to be ground.