How to choose this product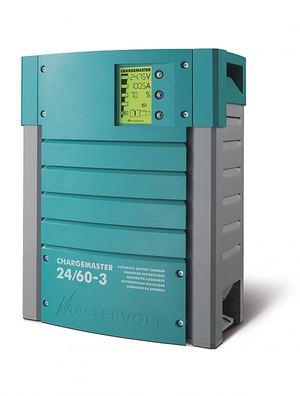 Battery chargers restore and maintain battery power. They function safely and aim to optimally preserve battery or battery pack service life and capabilities.
Applications
High-power chargers are used in installations requiring the presence of a backup power supply in case of a main network failure. Some models can store the energy produced by a solar or wind generator. Others are used to recharge automobile starter batteries or those of electric cars. Small chargers recharge electronic device accumulators.
Technologies
Battery chargers use charging and maintenance cycles that depend on the nature of the battery technology.

Lead-acid batteries are still the most utilized type of rechargeable battery. The charge and discharge cycles impact their life-span and capabilities.

The end of the charging of a nickel accumulator is detected via small voltage variations. Lithium batteries create safety problems in case of overcharging (fire hazard), sudden discharge or electrical shorting.

While rapid charging remains a desirable feature, the charger must also supply a maintenance current to compensate for self-discharge. It uses smart, complex management technologies to enable the battery to function optimally.
How to choose
The battery's technology will determine that of the charger. Charging speed and smart functionalities for battery preservation are important elements to consider.