How to choose this product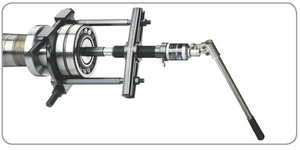 A bearing puller is used to install or remove a bearing. While configuration and size differ, the principle remains the same. The shaft holding the bearing is used as a support point to pull or push the bearing into place.
Applications
Depending on configuration, such devices can be used to install as well as to remove bearings.
Technologies
These tools have two, three or more claw-like arms which grasp the bearing to be installed or removed. There are manual, pneumatic, hydraulic and inertial versions.
How to choose
Choice will depend on the size of the bearing and whether it is mounted internally or externally.