The Online Industrial Exhibition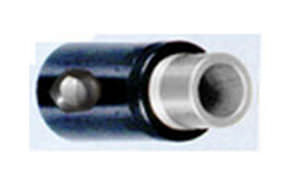 The STREAMTEK High Flow Air Jet system is typically used in cooling and light blow-off applications. If an extreme high force is required, we'd recommend our High Velocity Air Jet seen here. Fully Adjustable High Flow Air JetFully Adjustable Unlike ...

What is an Air Nozzle? An Air Nozzle is a simple low cost solution to diminish noise levels and more importantly save you money by reducing excessive air consumption on compressed air blowoff operations. They are ideal for anything from ...

blow-off nozzle
max. 100 psi | ABO series
The ABO series offers a wide array of blow-off nozzles that generate a flat fan-shaped curtain of gas in an orientation parallel to the axis of the nozzle body. Used with air and steam, these nozzles are constructed with large openings ...

blow-off nozzle
9SF series
- Noise reduction up to 12 dB - Important air saving - Simple and precise flow adjustment - Focus and occurate blow

The AFW little champ PSU seat nozzle ventilation tube works at 90 degrees. The seat nozzle is pressed and centrally fixed on the tube.

Pneumadyne's Air Jets, commonly referred to as Air Nozzles or blow off nozzles, are used in pneumatic control systems to deliver a narrow, directable stream of air or lubricant to a specific location within a machine. The modular design ...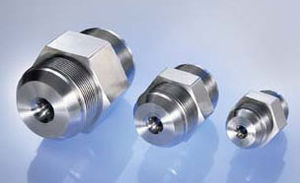 A "sonic nozzle" (also known as "Critical Flow Venturis" or "Critical Flow Nozzles") is a flow meter that can be used as a calibration standard for gas flow meters or any flow measurement device. By design, sonic nozzles are a constant ...

ASME flow nozzles consist of an elliptical converging section and cylindrical throat section. This device has a greater overall pressure loss or operating cost in terms of head pressure than a subsonic Venturi but offers lower installation ...

Air jets are used extensively within the manufacturing environment. They are designed to deliver a concentrated flow of air or liquid to a specific location. They are used in blow-off, cleaning, drying, part ejecting, and cooling applications. ...