The Online Industrial Exhibition

Current: 4 A
Voltage: 30 V - 250 V
Lumberg AutomationTM flush-type connectors: For the construction of equipment, sensors and actuators, various receptacle connectors and connector inserts are available. Receptacle connectors ...
See the other products
Belden Deutschland GmbH

data connector
MCV-12FP-FW-SC
Current: 8 A
Voltage: 300 V
MC series connectors, sometimes referred to as M16, M23, or M27 connectors, provide rugged plug and play solutions for demanding industrial applications. Mencom offers molded cable, field wired connectors, ...
See the other products
Mencom Corporation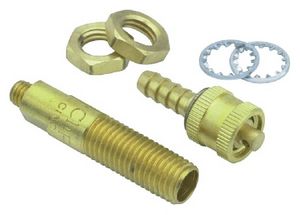 The MCQ quick connects features brass body, hard drawn brass check valve system, seals Buna N compound and works in air medium at 0 to 300 psig pressure with 5.8 scfm@100psig air flow. They work at -30 F to 230 F.

Current: 10, 9 A
Voltage: 160, 125 V
Based on Intercontec standard Indicate plug-in connector M23 standard [6 to 19-pin] kinds Plug, standard as well as push-pull model, angular connector Lead-through Coupling, standard and also ...
See the other products
igus®

Current: 10, 30 A
Voltage: 250, 630 V
... installation and turnable flexed with flange. The lead through connectors contains pole-ners insulation body, 6,8,9 personal contact. Please refer to pdf file for samples and catalog order and contact connectors ...
See the other products
igus®

Current: 3.6, 20 A
Voltage: 63, 630 V
The Igus signal and output plug-in M17 signal- [17-pin] and output plug-in connectors [four to nine-pin] with standard, push-pull, plug versions can have either a standard, coupling or central attachment. Options include ...
See the other products
igus®