Featuresuv lamp A selection of UV lamps and dimmable electronic ballast is available Particularly useful for building ultraviolet test stands NB: UV radiation is harmful to eyes and skin UV Lamps PL-L 36W/01 UVB 41 cm ...

LED bulb
10 - 32 cd, IP66
This range of Obstacle Lights have been designed to offer a more cost effective option for compliance to the low intensity ICAO regulations. The 10 and 32 Candela both incorporate low consumption Red LED arrays. A power rating of 8 watts ...

Steca ULEDs are compact LEDs for 12 V DC applications The stable glass-ceramic housing means that it can even be used in critical environments. These are an optimum solution for use in remote locations due to their very long service life ...


Hanovia manufactures the widest range of ultraviolet (UV) lamp / UV curing lamp products available. We supply replacement UV curing lamps for all types of equipment, as well as a full OEM design and manufacturing service. Hanovia ultraviolet ...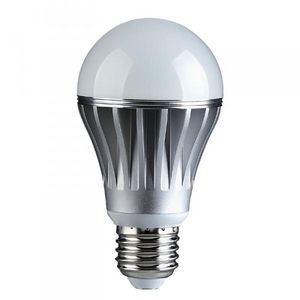 LED bulb
60 W | DLB-E27-806-2K7
LED dimm - DLB-E27-806-2K7 LED dimm - Dimmable LED bulb, warm EFFECTIVE AND DIMMABLE A lamp whose light output makes it a reliable replacement to the standard 60W bulb. Whether you install it to shine ...
See the other products
ELKO

LED bulb
40 W | LB series
LED bulb, warm white refund classical 40W bulb LB-E27-470-2K7 Replacement for 40W classic light bulb ELEGANT CLASSIC This lamp replaces the classic 40W bulb. Its refined ...
See the other products
ELKO

... your standard Incandescent lamps with long life, low power LEDs. These products are designed to be "drop in" replacements for the most popular miniature lamps in use today. Offered in a wide variety of colors and voltages, ...

... Miniature Wedge Base 5mm Features / Options Large range of voltages available Low Power Consumption Drop in incandescent replacement Vibration resistant Applications / Uses Automotive Dash Panels ...

... Miniature Wedge Base Features / Options * Large range of voltages available * Low Power Consumption * Drop in incandescent replacement * Vibration resistant Applications / Uses * Automotive Dash ...


... and install * Direct interchangeability with MR16 sized and GU5,3 jointed halogen lamps * Low absorption and consequent energy saving (approximatively – 80% in comparison to halogen lighting) * Low heat ...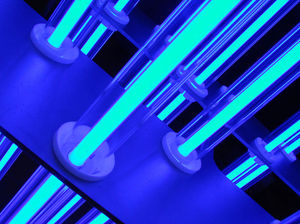 The LIT UV Lamp, functionally designed for water disinfection systems, is a state-of-the-art germicidal mercury low-pressure lamp utilized for small and mid-scale UV systems. This lamp specially features the following advantages/properties: ...

Our UVTOP LEDs are available in a wide range of wavelengths and package sizes. These AIGaN/GaN devices are manufactured using SET's MEMOCVD® process, which enables a new generation of high band-gap energy opto-electronics devices, able ...