How to choose this product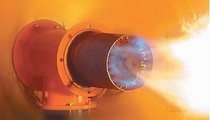 Industrial burners mix a fuel and an oxidant, usually air, to produce a stable combustion reaction.
Applications
Burners are used as energy sources in a variety of fields and in different pieces of equipment. They produce hot gases whose heat can be recovered before they are released into the atmosphere. They are used in numerous heating systems, in boilers and steam generators, in industrial ovens, for drying, etc. Combustion is also useful for waste and pollution elimination, making burners common in flare towers and incinerators.
Technologies
There are many types of burners to meet different needs. They can use solid fuels (coal, wood, waste, etc.), liquid fuels (heavy and light fuel oil) or gaseous fuels (natural gas, propane, butane, etc.). Since each fuel type requires its own injection system, multi-fuel burners have multiple injection systems. Air is the most common oxidant, though oxygen may be used to obtain higher temperatures. In some models, the fuel is injected directly into the ambient air, but most use a blower.