The Online Industrial Exhibition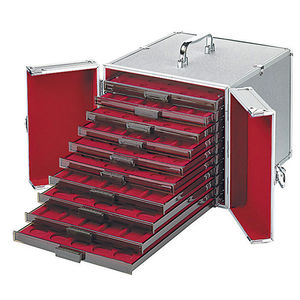 storage cabinet
Coffrets de rangement optique
Width: 335 mm
Height: 279 mm
Depth: 259 mm

office cabinet
RDS1 series
Width: 460 mm
Height: 720, 1,020, 1,320 mm
Depth: 620 mm
... other drawers are not opening while one of them is open. * Drawers are fitted on sliding telescopic bilet. * Embeded handle along into drawers. * Extractions of drawers ...
See the other products
UDA MAKINA VE KLIMA SANAYI ve Ticaret A.Ş

Width: 74 in
Height: 42 in
Depth: 25 in
... Channels for Increased Drawer Support Weight Bearing Corner Post Design with "U" Beam Floor Panel for increased Rigidity Scratch Resistant, Durable Powder Coat Finish 6" X 2" Casters for a Load Rating of 3,600 ...
See the other products
Armstrong Tools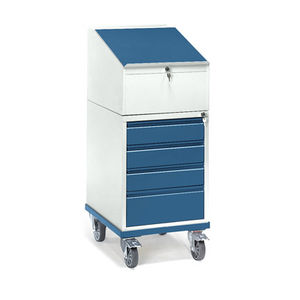 Width: 550 mm
Height: 1,200 mm
Cupboard of drawers, centrally lockable, 3 drawers 120 mm high and 1 drawer 180 mm high. Ball pull-out and pull-out lock. Fit-on desk-top made of powder-coated steel ...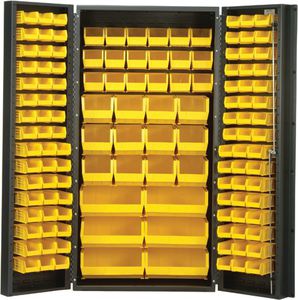 Width: 36 in
Height: 72 in
Depth: 24 in
The QSC-36 all-welded bin cabinet is 36" wide and provides a secure storage solution where industrial spare parts, tools and supplies can be kept. Features: Shipped completely assembled and ready to use 14 gauge all-welded ...

This is a Packing system manufactured by Procase which is designed to used for wide range of application. This type of packing system can suitable in automotive industry, medical technology, measurement technology, industrial technology, ...
See the other products
ProCase GmbH

Width: 660 mm
Height: 365 mm
Depth: 320 mm
The 51011 Series, manufactured by EGA Master®, is a tool chest designed in steel plate material that has an 8 drawer chest that can stand up to 70kg. It is a perfect choice for tool storage that is coated in Epoxy powder ...
See the other products
Ega Master

Width: 1,040 mm
Height: 1,240 mm
Depth: 1,050 mm
Supports available for any tool kind on the market. Vertical sliding drawers: Safe and practical tool extraction. Selfblocking drawers to facilitate the transport of the cabinet. Revolutionary ...
See the other products
TEDA srl

Width: 720 mm
Height: 1,310 mm
Depth: 740 mm

storage cabinet
100.200 series
Height: 850 mm
Depth: 600, 700 mm
Board of stainless steel, with 2 wing doors, 3 drawers, back wall and storage board. Adjustable by stainless steel feet.
See the other products
Eberhardt GmbH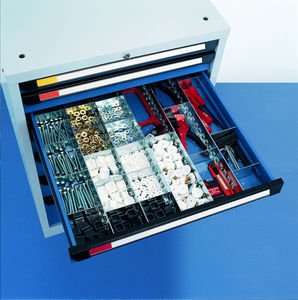 The direct relationship with the KIND drawer cabinets brings along numerous synergies. The drawers - with different load capacities and extensions - can have versatile fittings options.
See the other products
Otto Kind GmbH & Co. KG

Width: 681 mm
Height: 1,000 mm
Depth: 459 mm
See the other products
A.D.I ATACHI CORPORATION SDN BH

storage cabinet
WKS series
Width: 660 mm - 1,040 mm
Height: 1,240 mm - 2,140 mm
Depth: 1,050 mm - 1,300 mm
The WKS 024 is a tool cabinet which is designed by Apfel without retainers to store basic tools for equipment. It has three vertical drawers which are 180 mm thick and it has a payload ...
See the other products
Apfel Metallverarbeitung GmbH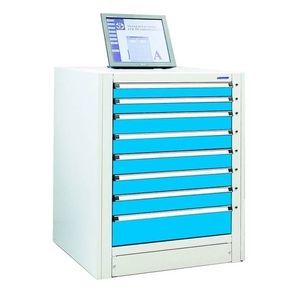 Width: 816 mm
Height: 1,000 mm
Depth: 711 mm
See the other products
LOKOMA

storage cabinet
65DB series
Width: 72 in
Height: 72 in
Depth: 24 in
The floor model cabinet that provides the best of both worlds, sturdy shelving and heavy duty drawers. Ideal for all types of storage from the small to the over-sized. Each drawer easily ...
See the other products
Stronghold

storage cabinet
TOOLTECH 110 REMOVE
The Tooltech 110 is a drawer cabinet manufactured by BaggioGroup. It is designed for various storage requirements, and for commonly used tools in mechanical workshops and production factories. The cabinet ...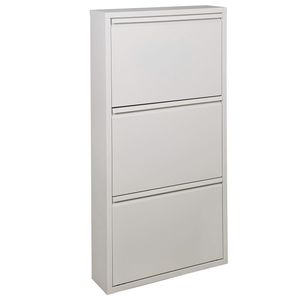 electric cabinet
Slimrack
Width: 500 mm
Height: 1,030 mm
Depth: 140 mm
... people the best solution is to buy a small stand for shoes, it's kind of a shallow drawer unit with opening doors classified it holds a substantial angle to the vertical position, which makes it even ...
See the other products
PJSC "UHL-MASH"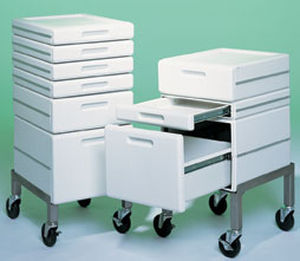 Height: 76, 152, 305, 229 mm
... desired. To order, select the desired number of drawers of the desired height from the table below, then select the castered stand. Price includes mounting of drawers (unless otherwise specified, larger ...

office cabinet
max. 163 x 46.5 x 62 cm | GT 5080-5082
Width: 47 cm
Height: 102, 133, 163 cm
Depth: 62 cm
Cartotex and Card Cabinets, which are generally used at private and governmental offices, provide convenience for filing at limited spaces.
See the other products
Goktun Celik

storage cabinet
max. 695 x 1 200 mm
Width: 605, 805, 1,005, 1,205 mm
Height: 1,200 mm
Depth: 695 mm
See the other products
THURMETALL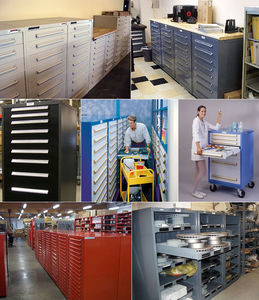 storage cabinet
22" 30" 36" 45"
Width: 22, 30, 36, 45, 60 in
Height: 29, 34, 44, 59, 38 in
Depth: 25, 19, 28 in
... equipment. Every heavy-duty Equipto Modular Drawer Cabinet is engineered and manufactured with exacting precision for years of rugged use. The optional lock keeps your items secure. Utilize more than ...
See the other products
EQUIPTO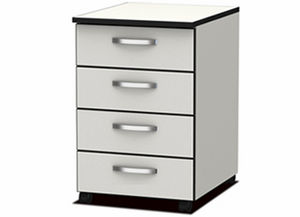 Width: 540 mm
Height: 450 mm
Depth: 700 mm
CHC LAB's laboratory furniture creates an efficient customized environment through the modularization based on the safety. The simple line design that matches any laboratory space well directs a safe and pleasant test space.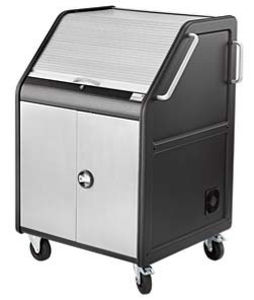 storage cabinet
770 x 845 x 1220 mm | PARAPROJECT® P20, P25, P30
Width: 770 mm
Height: 1,220 mm
Depth: 845 mm
... 10 wide drawers (L 410 x B 640 x H 58 mm) each providing space for 2x notebooks - the upper area under the roll-down panel provides space up to two expansion modules, each containing 5 notebooks - NEW: Semi-docking ...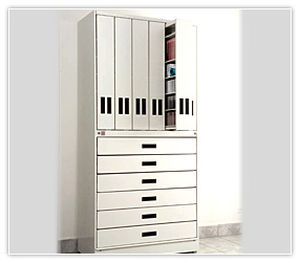 storage cabinet
MixMediaMC
MixMedia Pull-Out Cabinets Are you looking for an efficient and secure method to store your audio, audiovisual and electronic documents but are lacking in space? The MixMediaMC cabinet from ...
See the other products
Montel

workshop cabinet
HBB series
Width: 630, 425 mm
Height: 750, 650 mm
Depth: 780, 730 mm
... product temperature adjustable to 32 - 82 C - precise control of moisture and temperature - digital temperature display - 2 drawers for GN 1/1-150 pan - very rabid moisture and heat recovery - high grade stainless ...