How to choose this product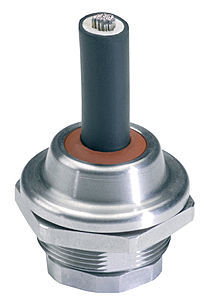 Cable glands are devices that provide secure passage of cables into electrical equipment. They protect electrical cables that are subject to strain, vibration, bending, dust, moisture, extreme temperatures, pressure differences and electromagnetic interference (EMI).
Applications
These devices are used in all electrical applications requiring cable protection and insulation. They can be mounted on all types of cables, including flat electrical cable. Those found in hydraulic applications, such as on water pumps, ensure that the electrical components of the pump are sealed from the water around the pump.
Technologies
These fittings consist of a plastic or metal gland body and an individual sealing insert. Their modular design allows for exact adjustment for one or multiple cables. Their various protection ratings include waterproof, EMC/EMI and explosion proof.
How to choose
Important parameters to take into account when selecting cable glands are intended use, environmental conditions, cable diameters, ambient temperatures and the number of cables to be handled.