... Monitoring Center ibaCMC is a high end web-based desktop application for trending, alarming and reporting tasks. The only piece of software needed on the client side is a web browser. In brief Analysis and configuration ...

calculation software
ibaInSpectra
... glance Technology module for ibaPDA Real-time analysis of vibrations Wide connectivity Comprehensive configuration options Calculation profiles for multiple use Visualization according to requirements Waterfall representation Display ...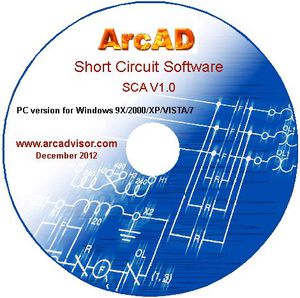 calculation software
SCAV1
Short-Circuit-Analytic (SCA) software performs available fault currents calculations in three-phase electric power systems you are working with. The program takes into consideration electrical parameters ...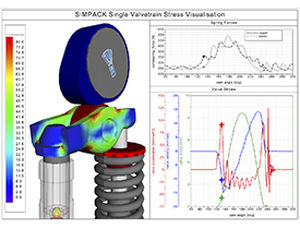 visualization software
Post
SIMPACK Post is required for the visualization of results. 2D plots, 3D plots, and 3D animations can be easily generated. An extensive library of Filters enables easy data processing. User defined templates allow quick report generation ...
See the other products
SIMPACK GmbH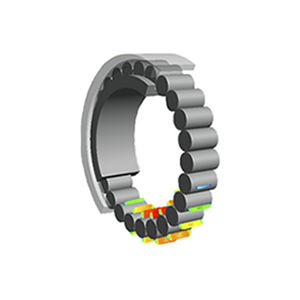 calculation software
BEARINX®
SIMPACK BEARINX Map for Rolling Bearings enables the software BEARINX® from Schaeffler Technologies to be used in SIMPACK. BEARINX® allows the calculation of accurate bearing forces and torques for a ...
See the other products
SIMPACK GmbH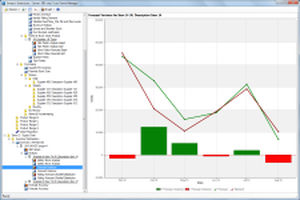 ENTALYSIS Extensions solution represents a combination of data calculation and manipulation, selection filters, analyses, tools and functionality within a certain sequence, offering continuity of a business process. ...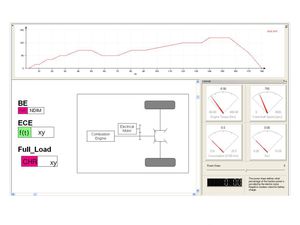 calculation software
Portunus
Portunus a unique multi-domain system simulation software from Magsoft that aids in modelling within the same simulation screen, a complete mechatronic system. Portunus offers many benefits like, -elimination of costly ...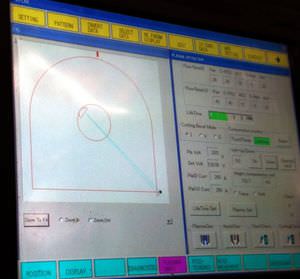 calculation software
SoftONE-Kerf
SoftONE-Kerf calculate kerf compensation for NC programs. Can be used by CNC software for kerf calculation after loading the NC files, as well as stand-alone application. The application ...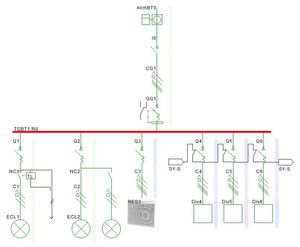 calculation software
VisionCogo
... ideal add-on Cogo Software for Autodesk® Civil suite users and MicroStation users looking for more efficient and broad survey functionalities. Note: VisionPlus and VisionCivil include VisionCogo. Cogo Software ...

calculation software
ZWMetric
... application would be interesting for all engineers, who needs to create cost calculations, prepare data for bill of quantities areal, linear and occurrences of objects You can calculate every type of ...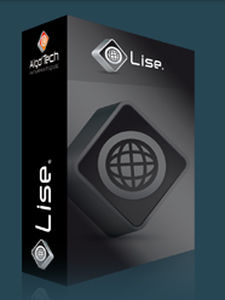 calculation software
LISE
The software of calculation of your installations BT in the NF standard C 15-100, edited by our partner BBS Conception, approved by the UTE and marketed by Algo' Tech Informatique. LISE is the ideal ...

calculation software
Melody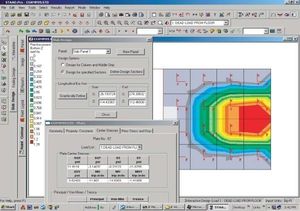 calculation software
STAAD.Pro
STAAD.Pro is the choice of 47 out of 50 leading Structural Engineering firms, 46 out of 50 state DOTs and 7 out of the top 10 engineering universities. STAAD.Pro features a state-of-the-art user interface, visualization tools, powerful ...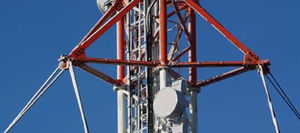 calculation software
STAAD.Tower
STAAD.Tower helps engineers generate self-supporting towers, guyed towers, and monopoles using its parametric setup wizards. It constructs the physical model and categorizes the panels, legs, horizontals and bracing members with orientations ...

data conversion software
MeasureReport
... Information from a number of calculating equipment could be merged in a one evaluation kitchen table (around 200 dimension products). ? An examination dinner table might be made by inputting details through the calculating ...

calculation software
Transair Vacuum Calculator
The Transair Vacuum Calculator is made to help manage a vacuum network with care. It works with a pump flow and pressure level that works with a sensible control for managing vacuum installations the right way; simply ...

calculation software
Transair Flow Calculator
With the Transair Flow calculator you can now choose the best diameter based on your installation. Just enter the flow setting of your compressor f.a.d along with the pressure rating, the complete equivalent length of ...