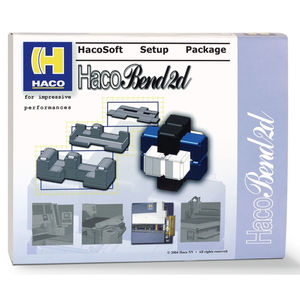 bending software
HACOBEND 2D
... and advantages, without the need of additional training on the software. Some features: - Windows based software. - Parametrical drawing of 2D profiles. - No more calculating ...

calculation software
Transair Vacuum Calculator
The Transair Vacuum Calculator is made to help manage a vacuum network with care. It works with a pump flow and pressure level that works with a sensible control for managing vacuum installations the right way; simply ...

calculation software
Transair Flow Calculator
With the Transair Flow calculator you can now choose the best diameter based on your installation. Just enter the flow setting of your compressor f.a.d along with the pressure rating, the complete equivalent length of ...