The Online Industrial Exhibition

... 355ir is our first indoor/outdoor, all weather, infrared day/night IP based LanPro Camera. It is a pure IP device. This camera doesn´t need the use of a traditional camera enclosure, ...
See the other products
LanPro

surveillance camera
LIXUS-i PN series
The cameras Lixus-i PN have manual and automatic controls for the exposure time, amplification and video offset .They are capable of rectifying a changed scene illumination and to ensure optimal adjustment of the sensor ...

inspection camera
PS series
Mitcorp's PS Series is generally utilized for applications that involve inspection areas that are difficult to access, such as ceiling, air-condition ducts, bridges, and tunnels. The series is capable of integrating with the 3.5" systems, ...
See the other products
Mitcorp (Medical Intubation Corporation)

security camera
micro-4/3" | SVcam - EVO Tracer
... high-resolution industrial camera that takes full advantage of micro-four-thirds bayonet lens mount system. The device provides full user control over focus, aperture and zoom through GigE Vision Ethernet interface. The ...
See the other products
SVS-VISTEK GmbH

inspection camera
SkiaGraph™, > 20 cm x 20 cm (8" x 8"), 1.3 fps
... cm) and larger. The SkiaGraph cameras feature low power consumption, excellent DQE, and the same flexible readout modes as its predecessors, the Shad-o-Box™ and Shad-o-Snap™ camera product lines. The ...
See the other products
Rad-icon Imaging Corporation

inspection camera
2352 x 1728 pix, 62 fps | Falcon 4M60
... associated with full frame, frame transfer, or rolling shutter cameras, such as smearing or time displacement artifacts. Fully programmable with a Base or Medium Camera Link interface, the cameras ...
See the other products
Dalsa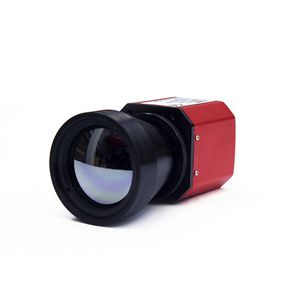 CCTV camera
IRI5000 Series
High resolution 384x288 pixels Lens options wide, narrow view Control interface Digital zoom Standard composite video o/p Optional BT656 interface Compact enclosure Suitable for OEMs Surveillance: Thermal Imaging has become ...
See the other products
IRISYS - InfraRed Integrated Systems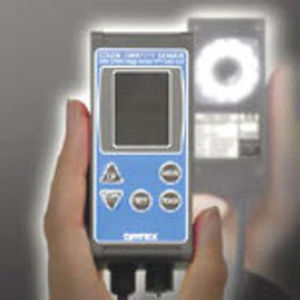 monitoring camera
CVS1 series
Smart camera for machine vision are vision systems that extracts information from the captured image as required by application. Smart cameras are also termed as intelligent camera and ...
See the other products
Machine Vision Plus

inspection camera
MICROCAST® HD PRO-LITE™
... MICROCAST® HDXS™ Camera Head Advanced 3CCD HD image sensors Patented microscope exposure system Low-profile lightweight design Industry standard C-mount optical interface 3m and 10m camera head cables ...
See the other products
OPTRONICS

Intelligent cameras contain the interfaces and the image processing unit in the camera housing. Thus the user does not need a PC for operation. In addition to the camera systems we provide ...

inspection camera
Revolver 80
... inspection of pipe lines. They have two cameras integrated in the head which allows for fast and secure inspection. It has a nominal cross-section which varies from 80 to > 1,000 mm. The purpose of the first camera ...
See the other products
FORT IMAGING SYSTEMS

CCTV camera
2 Mp (1 920 x 1 080 px) | SNB-6010
Max. 2M (1,920 x 1,080) resolution WDR (120dB) Min. illumination 0.5Lux@F1.2 (Color) Advanced motion detection, Defog, VA Multi-crop streaming Extremely discreet design
See the other products
Samsung Techwin

monitoring camera
Moticam series
The Moticam Series is a line of multi-output cameras manufactured by Motic®. These cameras offers digital as well as analog connections making it suitable for use with a projector, a computer or a TV ...
See the other products
Motic Europe

surveillance camera
Sii HT
Vumii's Sii HT Handheld Thermal Cameras deliver night vision functions for civilian law enforcement, search and rescue, surveillance, and other security-related sectors. These devices are capable of detecting a person/people ...
See the other products
Vumii

monitoring camera
Moticam 480
The Moticam 480 represents the ultimate in flexibility when it comes to choosing a microscopy camera solution. Attach this camera to your microscope's eyepiece or to a trinocular port and view live images ...
See the other products
Motic

inspection camera
5 Mpix, 2592 × 1944 pix, 30 fps | 910-171-200 FlexCam 2
... megapixel high definition camera head, fully coated in texture over-moulded rubber, allowing easy handling and adjusting via flexible, sturdy neck, capable of holding position without sagging. All controls are located ...
See the other products
Ken-A-Vision

monitoring camera
TCS Pro 500
... a live video in a resolution of 720P, clique images and also to share documents. The TCS pro 500 integrates a 5 megapixel camera with a 10″ tablet PC. It is powered by Android 2.3 OS. It has a 9.7″ HD LED-backlit touchscreen ...
See the other products
Unitron

This ICCD digital camera is developed by Photek. It delivers high resolution images with its compact design. The camera has various photocathode sizes such as 18 mm, 25 mm and 40 mm. C or F mount lens ...

LABCam makes use of the latest developments in CMOS imaging technology. Camera performances are such that LABCam offers high-grade measurments for limited budget. Compact and low power, the LABCam reduces costs without ...
See the other products
ELDIM

thermal imaging camera
7 - 14 μm, -20 °C ...+1200 °C | Duracam 320 P-Series
... DuraCam P-series portable infrared camera offers outstanding image quality and radiometric temperature measurement performance in a rugged and easy to use handheld enclosure. This highly flexible infrared camera ...
See the other products
Infrared Cameras Inc. (ICI)

inspection camera
5 000 m
The AC-CESS Miniature Colour Camera is a high resolution low cost, depth rated to 5000m, visual inspection tool. This high precision quality product is designed to combine with the AC-CESS Miniature LED Light and adjustable ...

surveillance camera module
1280 x 1024 pix | XVC-O
... welding applications. The OEM camera system is used in operations that require tight fabrication processes, and good value of the end product. The device is integrated with an air or liquid cooling, window dedusting, ...
See the other products
Xiris Automation Inc.

surveillance camera
1 - 5 Mpix, 2560 x 1920 pix, 1 000 - 4 600 fps | HX-6
Memrecam HX-6 gives the effect of two cameras in one. With its high resolutions, high light sensitivity and ultra fast imaging, the camera delivers the best possible solution for the user. The camera ...
See the other products
NAC Image Technology

inspection camera
752 x 480 pix, 60 fps | M0 Plus
... inspections, dimensional measurements, 1D/2D barcode reading, OCR/OCV, packaging verification, pattern matching and color analysis. Camera, image processing unit, user application interface, illuminator, I/Os and network ...
See the other products
Tattile srl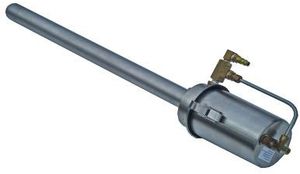 thermal imaging camera
CF Series
BassCam™CF Series Recovery Boiler Smelt Bed Cameras view through flame, smoke, particulate, etc. with infra red vision to allow operators to optimize smelt bed shape. When combined with STV-01 Thermal Imaging Software, ...
See the other products
Bass Electronics, Inc.