The Online Industrial Exhibition
{{#pushedProductsPlacement4.length}} {{#each pushedProductsPlacement4}}

{{#if company.requestButtonsVisibility.requestButtonQuestion == "ACTIVE"}}
{{elseif company.requestButtonsVisibility.requestButtonWhereToBuy == "ACTIVE"}}
{{/if}}
{{product.productLabel}}
{{product.model}}
{{#each product.specData:i}} {{name}}: {{value}} {{#i!=(product.specData.length-1)}}
{{/end}} {{/each}}
{{{product.idpText}}}
{{#if product.newProduct}} {{/if}} {{#if product.hasVideo}} {{/if}}
{{/each}} {{/pushedProductsPlacement4.length}}
{{#pushedProductsPlacement5.length}} {{#each pushedProductsPlacement5}}

{{#if company.requestButtonsVisibility.requestButtonQuestion == "ACTIVE"}}
{{elseif company.requestButtonsVisibility.requestButtonWhereToBuy == "ACTIVE"}}
{{/if}}
{{product.productLabel}}
{{product.model}}
{{#each product.specData:i}} {{name}}: {{value}} {{#i!=(product.specData.length-1)}}
{{/end}} {{/each}}
{{{product.idpText}}}
{{#if product.newProduct}} {{/if}} {{#if product.hasVideo}} {{/if}}
{{/each}} {{/pushedProductsPlacement5.length}}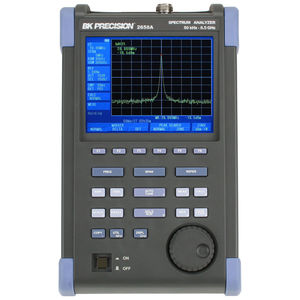 communication network analyzer
2652A
The 2650A series of compact, light weight and cost-effective spectrum analyzers are for quick and precise signal investigations, especially away from the bench. At a weight of only 4 pounds (1.8 kg), ...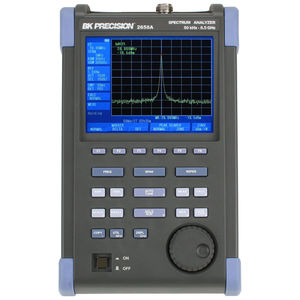 communication network analyzer
2658A
... This equipment is compact in size with dimensions of 6.38"W x 2.80"H x 10.43"D. It very light in weight and comes with an attraction of strong and continuous battery life of 4 hours. This model of 2650A series of Handheld ...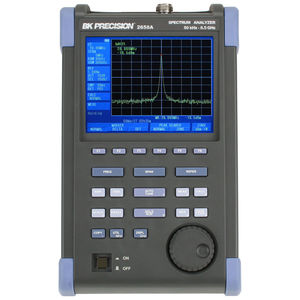 communication network analyzer
2650A
The spectrum analyzers of the 2650A series offer fast and accurate signal analysis with an excellent solution for engineers and technicians conducting field measurements in the 50 kHz to 8.5 GHz range. These highly compact, ...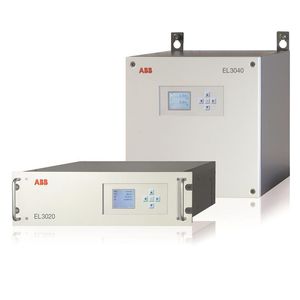 gas analyzer
EasyLine EL3000
... Ionization Detector Proven analyzer technology Intuitiv operation via five buttons UV photometer Infrared photometer Paramagnetic oxygen analyzer Electrochemical oxygen sensor Thermal conductivity analyzer Trace ...

The ACX system includes everything from probe, heated lines, sample conditioning to reliable and time-tested analyzers of the Advance Optima series. It can be operated from the outside Overview ACX is a complete system ...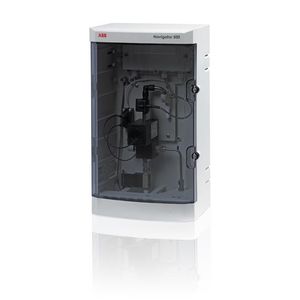 The Navigator 500 dissolved oxygen analyzer provides continuous monitoring and control of dissolved oxygen levels in steam-raising and desalination plants and semiconductor water treatment. Overview Featuring a separate ...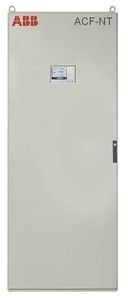 ... extractive measurement technique High stability, accuracy and reliability through proven FTIR technology Fully integrated TOC and O2 analyzer modules (optional) according European Standard EN12619 Unique ...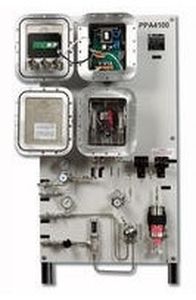 steam analyzer
RVP4500 Series
... explosion-proof RVP4500 series provides dependable, consistent, reproducible and highly precise measurements. The analyzers provide an easy, dependable, small single cell design. The devices are very ...

The X-STREAM Enhanced 3 component gas analyzer offers powerful analytical capabilities in combination with advanced communication interface (including a web-browser functionality) and allows a combination of up to 4 channels ...

The MLT i is a portable gas analyzer, constructed from the comprehensive installation of distinct processing components. It is capable of quantifying up to five gas elements. This equipment can operate independently ...

6888 In Situ Oxygen Analyzer is the device that is developed by Rosemount Analytical and is based on Oxygen flue gas technology. It integrates an oxygen probe with field electronics into a compact package. ...

The GoldXpert is a unique countertop analyzer that is fit for the costumer showroom environment. It is designed to be lightweight and compact and weighs only about 22lbs or 10kg. The GoldXpert can ...

The Xpert for Consumer/RoHS, a convenient, compact & lightweight XRF analyzer for regulatory compliance programs, provides accurate Pass/Fail results within seconds. It is completely independent of an ...

... used to verify alloy grade and chemistry in a quick and non-destructive manner is known as X-Ray Fluorescence (XRF). The compact Fox-IQ system is able to integrate easily with new or existing PLC-controlled processes. ...

particle size analysis analyzer
Elzone II 5390
... analyze samples that have assorted optical properties, densities, colors, and shapes. Micromeritics' Elzone particle size analyzer uses this powerful particle characterization technique to determine quickly and accurately ...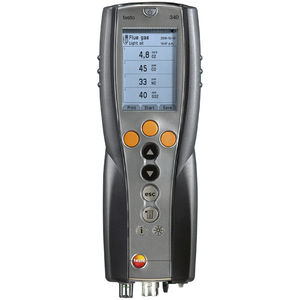 flue gas analyzer
testo 340
... the 340 flue gas analyzer has O2 as a standard sensor and 3 more can be added for gas sensors. It comes with rechargeable battery in a carry strap-on case. It is easy to operate and can be used in the field with its ...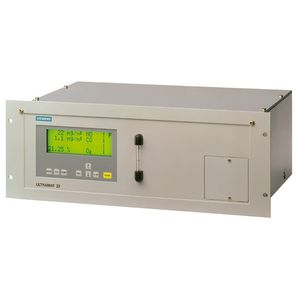 process gas analyzer
ULTRAMAT 23
... used for applications in biogas plants. Integration of the electrochemical cells together with NDIR technology in a single, compact device saves costs in sample preparation and spare parts management.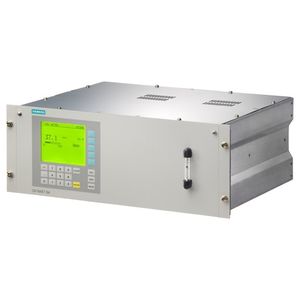 process gas analyzer
OXYMAT 64
OXYMAT 64 can control the measurement of oxygen concentration in the smallest tracks, even down to the smallest measuring area of 0…10 ppm. This is for special interests in arrangements for the aerial decomposition, in the technical gas ...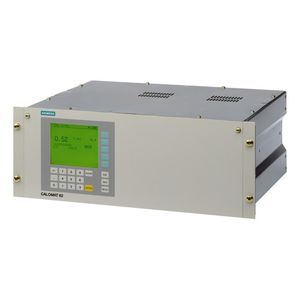 process gas analyzer
CALOMAT 62
... of influence by across gases. CALOMAT 62 is available in the compact 19 " hausing as well as in the rinse-able IP65 field case with gas-proof separation of the electronics and the Analyzer parts.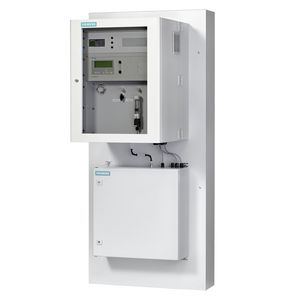 ... contain all the required components for the relevant application, from gas sampling to operator control and display units in a compact design. Sets are easy to configure and provide considerable user benefits thanks to ...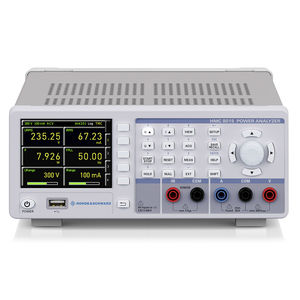 power analyzer
R&S®HMC8015
... 0.05 % - 26 different measurement and mathematical functions Brief Description The R&S®HMC8015 power analyzer is the first compact tester for AC/DC load and standby current characterization ...
See the other products
Rohde Schwarz

spectrum analyzer
R&S®FSL series
R&S®FSL is a lightweight and compact spectrum analyzer, which is extremely useful if users are looking for a cost effective solution, along with the functionality of a high-end instrument. There are various ...
See the other products
Rohde Schwarz

spectrum analyzer
R&S®FSC series
The R&S®FSC is a compact, cost-efficient solution with Rohde & Schwarz quality. It covers a wide range of applications from simple development tasks to production. It is ideal for applications in service or maintenance ...
See the other products
Rohde Schwarz

vector network analyzer
R&S®ZVL series
The R&S®ZVL Vector Network Analyzers is an economic, portable and excellent network analyzer which is highly ideal for development of service and production. It has a solid and lightweight built of not ...
See the other products
Rohde Schwarz

audio analyzer
R&S®UPV series
... UPV audio analyzer is designed. The product is suitable for all interfaces and simultaneously displayed of a multiple measurement functions. Its sampling rate is up to 400 kHz and it has user-programmable filters that ...
See the other products
Rohde Schwarz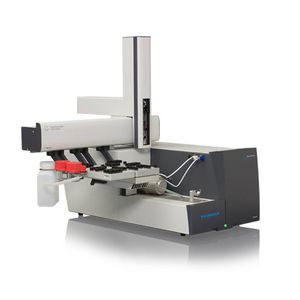 nitrogen analyzer
XPLORER-NS / XPLORER-TX/TS
The XPLORER-NS was developed as a total nitrogen/total sulfur combustion analyzer, and the XPLORER-TX/TS a total halogen and sulfur microcoulometric combusiton analyzer. Both instruments offer fast, ...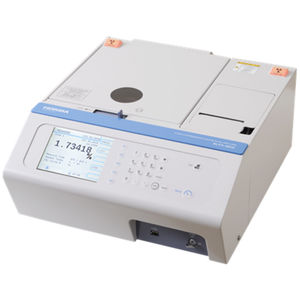 ... launch of the new SLFA-6100/6800 Energy Dispersive X-Ray Fluorescence Analyzer, which measures sulfur in oil ranging from 5ppm to 9.9999%. This new, compact, and accurate analyzer meets ...

... accurate measurements can be carried out in compliance with the ASTM D4294 method, either in the lab or in the field.This compact analyzer has a range of 0 to 5 wt% of total sulfur, with a lower detection ...

The new futuristic model for O/N analyzer is the EMGA-920 O/N Analyzer. It is a very simple and compact product that analyzes oxygen and nitrogen elements with great precision. It is ...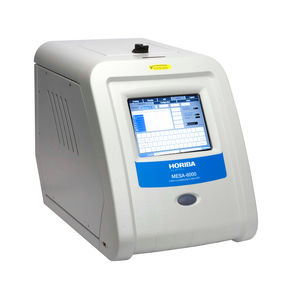 chlorine analyzer
MESA-7220
Horiba's MESA-7220 is an x-ray fluorescence that employs sulfur and chlorine. Accuracy and precision within short measurement times is ensured through a high count rate processing capability. The typical test time is at 3 min per sample ...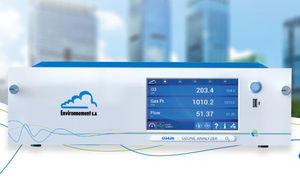 ozone analyzer
E-Serie - 0342E
Polluting components have been fully eliminated with the e-Series: the O342e is the 1st ozone analyzer on the market which does not use Mercury lamp as excitation source! Specific features: -Unique LED based UV photometry ...
See the other products
Environnement S.A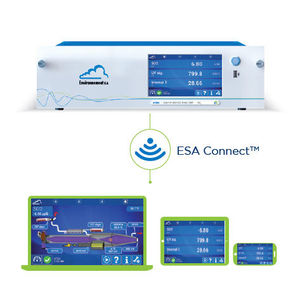 sulfur dioxide analyzer
E-Serie - AF22E
... with automatic recognition and configuration Ultra low power consumption (43 W) means environment friendly and cost-saving analyzer -Breakthrough mechanical design for weight and power saving as well as thermal insulation ...
See the other products
Environnement S.A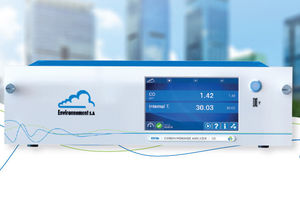 carbon dioxide analyzer
E-Serie - CO12E
... iOS and Android available for free download Ultra low power consumption (50 W) means environment-friendly and cost-saving analyzer -Includes embedded Communication Protocol for XR® Management -Software with automatic ...
See the other products
Environnement S.A

air analyzer
1 000 µg/m³, 10 - 30 min | VOC72M
The VOC72M from Environnement s.a is designed as strong and as a fully automated analyzer that provides an equal performance to the laboratory chromatographs. This device is specifically highly adapted for fixed or mobile ...
See the other products
Environnement S.A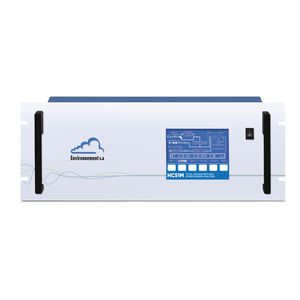 methane analyzer
0 - 1 000 ppm | HC51M
The HC51M is manufactured by Environment S.A., and is a hydrocarbon analyzes which utilizes the principle of flame ionization detection in order to gauge the concentration of hydrocarbons. The unit is ideal for use with concentrations ...
See the other products
Environnement S.A

... reliable UV technology to accurately monitor the H2S and SO2 concentrations in sulfur recovery tail gas. This compact, rugged analyzer mounts directly on the process pipe, eliminating ...
See the other products
AMETEK Process Instruments

oil analyzer
0.04 - 6 %, max. 200 l/min | 682T-HP
The 682T-HP Model is a total sulfur analyzer developed by AMETEK Process Instruments. It is mainly used for examination of sulfur in highly viscous hydrocarbons such as residual and crude oils. This unit is suitable for ...
See the other products
AMETEK Process Instruments

iron analyzer
48 kV, 50 W | Phoenix II XRF
... elements Rugged proportional counter detector with filters Onboard computer with touch-screen interface Windows™ operating system Networking capability Simple one-button analysis Low cost of ownership Benchtop ...
See the other products
AMETEK Process Instruments

iron analyzer
30 kV, 9 W | Phoenix II DE
... operation in a minimal cost compressed design. Moreover, it features an ED-XRF spectrometer which is designed for use in the rugged environment of production process and quality control, and also applicable for the ...
See the other products
AMETEK Process Instruments

Mobile cart system offered by Dycor are equipped with Dycor residual gas analyzer(RGA) type. Sturdy and compact cart may be configured, based on selected inlet manifolds and vacuum pumping systems. It ...
See the other products
AMETEK Process Instruments

oil analyzer
0.04 - 6 % | 682T-HP
The Total Sulfur Analyzer Series 682T-HP is manufactured by AMETEK Process Instruments. The product is designed for the on-line analysis of sulfur in highly harsh hydrocarbons like crude and residual oil using XRT technology. ...
See the other products
AMETEK Process Instruments

residual gas analyzer
Dycor Mobile Cart System
The Mobile Residual Gas Analyzer, manufactured by AMETEK Process Instruments, features a mobile cart system which can be facilitated with any type of Dycor residual gas analyzer. This device is configured ...
See the other products
AMETEK Process Instruments

flue gas analyzer
0 - 2 000 ppm | FGA 900 Series
... this provision aides in long-term highly accurate measurements with longer drifts than the regular commercial analyzers. The advanced analyzer complies with all stringent industrial standards such ...
See the other products
AMETEK Process Instruments

stack gas analyzer
Lancom 4
The Lancom 4 is a portable, compact combustion and emissions analyzer designed for testing a pollutant process or boiler system. It forms part of the portable gas analyzer range by Lancom, ...
See the other products
AMETEK Process Instruments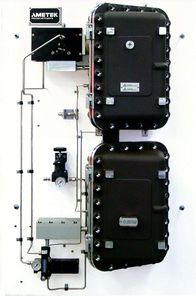 hydrogen sulfide analyzer
0 - 4 000 ppm | Model 931
The 931 Single Gas H2S Analyzer is a A minimal, dependable, blast resistant process analyzer manufactured by AMETECK that is frequently needed to properly monitor and control most advanced substance forms. ...
See the other products
AMETEK Process Instruments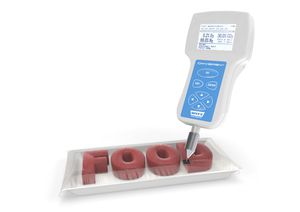 oxygen analyzer
OXYBABY® series
O2- and O2/CO2-gas analyser for MAP-packages Cordless handheld oxygen or combined oxygen and carbon dioxide analyser for checking modified atmospheres in food packs. The ideal instrument for portable, faster and accurate sample tests ...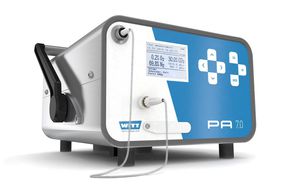 Compact analyzer for monitoring protective atmospheres in food packaging and other MAP applications. For continuous analysis (inline) and also intermittent sampling via needle. A flexible analyzer ...

Compact, portable analyzer for the measurement of 14 combinations of gases based on a thermal conductivity sensor. The ideal analyzer for mobile use and service. Benefits: flexible ...

process gas analyzer
ZPAF BIOGAZ
ZPAF gas analyzer can simultaneously measure the concentration of CH4, CO2, H2S and O2 components in the biogas. ZPAF provides high-stability and ease-of-maintenance incorporated into a space-saving design. CH4 and ...

process gas analyzer
ZPSB BIOGAZ
... commissioning, training, maintenance contracts COMPACT: - Wall-mounted or standalone analyzer cabinet depending on selected options - Easy and fast installation and commissioning ACCURACY: - ...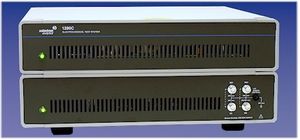 ... capable of providing an optimum precision, wide bandwidth, potentiostat / galvanostat and FRA (frequency response analyzer) in just a single compact unit. The two high resolution digital voltmeters are ...

water analyzer
0.1 - 1 000 µm | Mastersizer 3000
... distribution for both wet and dry dispersion. It measures from nanometer to millimeter particle size, and is built compact for efficient performance with small footprints. The Mastersizer 3000 is the ...

protein analyzer
NanoSight NS300
... choice of laser block. It enhances the quality of NanoSight family of equipment by providing a solution to researchers with compact laboratories without any quality or functionality concession.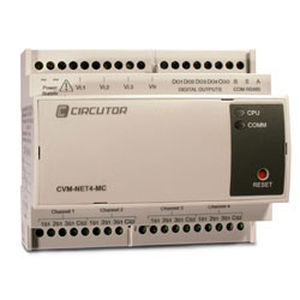 CVM-NET4 CVM-NET4-MC is a Power Analyzer used to measure balanced and unbalanced threephase networks; specifically designed to take measurements from 4 different points of the installation. It has a single three-phase ...

water analyzer
CIRe+ series
... Possibility of custom-made independent power supply allowing power supply ranges of 100...400 Vac and 70...315 Vdc. - Compact size, allowing the unit to be installed in standard double insulation boxes - Light ...

oxygen analyzer
LaserExact 2950
... designed for extractive trace analysis applications, the LaserExact gas analyzer delivers the exceptional benefits of Tunable Diode Laser (TDL) Technology within a robust and compact analyzer ...
See the other products
SERVOMEX

hydrogen analyzer
MonoExact
The MonoExact is a compact, high performance analyzer, optimized to meet the specific needs of Industrial Gas producers who prefer single-measurement analysis solutions. The MonoExact offers class-leading ...
See the other products
SERVOMEX


... this monitoring power with low-cost of ownership, delivering a highly attractive analytical package. With a compact and robust design, the small footprint of the 4900 requires minimum cabinet space and ...
See the other products
SERVOMEX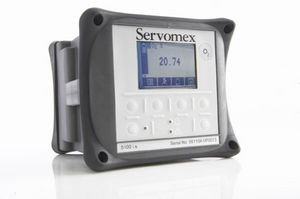 oxygen analyzer
Micro i.s. 5100
... dangerous environments, Micro i.s. delivers ultra-sensitive percentage measurements for oxygen, carbon monoxide and carbon dioxide. A tough, life-proof design and feature-rich performance ensures maximum operational flexibility. Micro ...
See the other products
SERVOMEX

... flow rate changes, making it ideal for upset prone conditions. Portability is optimized via a hand carry portable option and compact calibration system which can be integrated into the rear of the unit, optimizing device ...
See the other products
SERVOMEX

... technique specific programs. The Q5000 SA delivers the performance and reliability required in a leading sorption analyzer and in a compact, user-friendly design.

... Heat Flow Meter is an accurate, easy-to-use instrument for measuring thermal conductivity and provides rapid results in a compact footprint. The instrument is configured with the identical high performance features and ...

oil analyzer
XPLORER TN/TS
The XPLORER-NS is the smallest total Nitrogen and total Sulfur analyzer available in today's market. This advanced elemental combustion analyzer offers fast, accurate and precise analysis of liquid, LPG, ...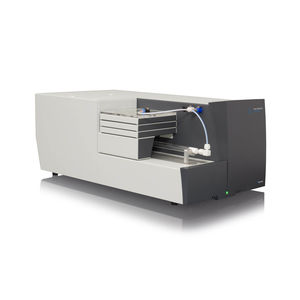 paper stock analyzer
XPLORER
The TE Instruments XPLORER is an AOX/TOX, POX and EOX combustion analyzer offering fast, accurate and precise analysis of organic halogens. The AOX, EOX and POX modules are easily interchangeable. Assisted by a unique ...