1 photo
compiler max. 250 MHz | DS-5

The ARM Development Studio 5 (DS-5) comprises all the tools you need for a professional software development for ARM-based ASICs and ASSPs. Accelerate your software development by an integrated and easy to use tool chain! The DS-5 benefits at a glance: The DS-5 is an integrated Eclipse...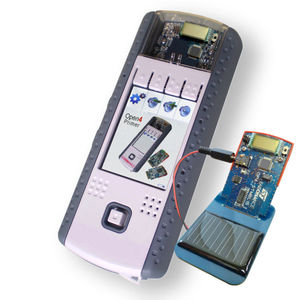 4 photos
compiler GCC C

The GCC C compiler is designed for complete and fully optimizing C/C++ source files linked to STMicroelectronics' ARM core-based microcontrollers. These are incorporated into suitable applications using...

1 photo
compiler
-Design your applications with an integrated compiler and debugger of Mikro Elektronika. - Ready-To-Use...