How to choose this product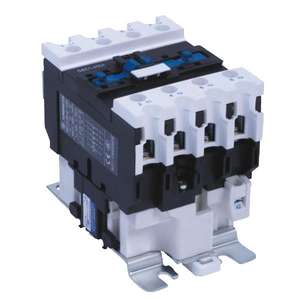 A contactor is an electromechanical switching device used to establish and interrupt connections characterized by high electrical current loads.
Applications
Contactors have significant switching capacity. They are used with industrial motors and other high-current-load devices.
Technologies
These devices return to their default position if the control circuit is not energized. If the contacts are normally closed, it is called a breaker. They can have from one to four poles.

The control circuit uses an electromagnet to open and close primary and secondary contacts by attracting the moving core, which contains a dynamic circuit and an attraction coil. Some include arc suppression. The auxiliary contacts are used to energize the contactor and for signal and control tasks. They can be instantaneous or delayed action, normally open or normally closed.

Categories run from AC-1 to AC-4 and DC-1 to DC-5, based on current type and load capacity.

Static contactors use semiconductor technology and have no moving parts. They are faster than electromechanical models but have lower load capacity.
How to choose
Choice will depend on category, control mechanism, duty ratio, frequency of operation and electrical endurance.