The Online Industrial Exhibition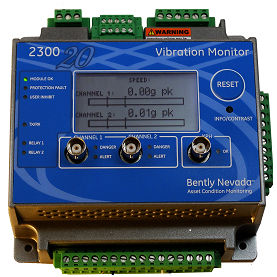 vibration monitoring system
2300 Series
GE's Bently Nevada 2300 Series Vibration Monitor provides cost-effective vibration monitoring and protection capabilities for non-critical machinery. It is specifically designed to provide continuous ...
See the other products
Condition Monitoring and Protection

gas monitoring system
Vertex™
... a flexible and reliable gas monitoring system. When starting the Vertex system, as little as eight points may be used. Keeping pace with users' monitoring needs, the ...
See the other products
Honeywell analytics

concentration monitoring system
QM Atmosphere
QM Atmosphere monitors the oxygen concentration in the process chamber and continuously analyzes the filter status. For safety reasons, the basic equipment in the machine always includes several oxygen sensors that monitor ...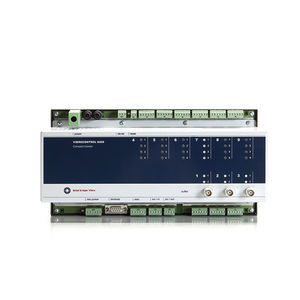 condition monitoring system
VIBROCONTROL 6000™ Compact monitor
... Overview of VIBROCONTROL 6000 Compact monitor benefits Provides online condition monitoring and safety capability More than 200 standard machine monitoring applications available ...
See the other products
Brüel & Kjær Vibro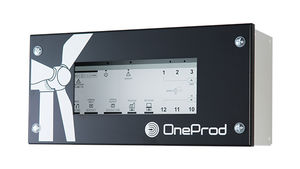 vibration monitoring system
ONEPROD KITE
... intended for continuous vibration monitoring of wind turbines. By detecting faults at an early stage, production uptime can be increased thanks to scheduled and targeted maintenance. Embedding ONEPROD's ...

measurement monitoring system
CEMS
Continuous Emission Measurement System FLSmidth can supply both the production equipment and know-how to produce at a minimum of emission and the emission gas analysis equipment needed to prove the results As ...

particle monitoring system
UFP465
... outdoor system containing the Condensation Particle Counter (CPC) 5412-7. The instrument is designed for measuring total number concentration in ambient air covering particle sizes down to 7 nm. The UFPC 465 is a complete ...
See the other products
Grimm Aerosol Technik

condition monitoring system
... savings and crucially a reduction in unplanned downtime. Monitoring of pump energy consumption and system efficiency, will bring visibility to pump wear, operating efficiency and highlight any system ...

vibration monitoring system
VUM-800
... VAC operation • Control unit remotely mounted • Failsafe operation The VUM800 Vibration Monitor confirms normal operation of processes utilizing continuous vibration. Since the VUM800 measures actual ...
See the other products
Electro-Sensors

drain oil monitoring system
LinerSCAN
LinerSCAN effectively monitors the slow, heavily contaminated and viscous flow of scavenge drain oil. Over 300 units supplied since launch. The first unmistakable signs of scuffing can often be seen a few days before ...

vibration monitoring system
max. 64 ch, 50 MB/s | Hawk series
... channels, and analyse the results within seconds - all on a single compact data acquisition system. A Hawk system can deliver that solution today. The Hawk system provides a range of ...

power monitoring system
PERMALIGN
... lets you use the system to verify thermal growth specifications of machines with unsurpassed accuracy - and with less effort than you might have thought possible. ***NEW: ALIGNMENT CENTER Live Monitoring ...
See the other products
PRÜFTECHNIK Alignment Systems GmbH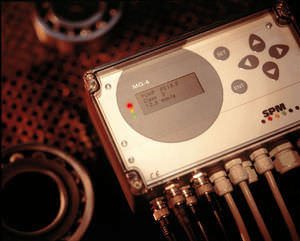 vibration monitoring system
MG-4
... the continuous monitoring of everything which has rotating parts. It´s an excellent starting point for measuring the state of individual machines but will also serve as the mainstay of a future total ...
See the other products
SPM Instrument

temperature monitoring system
SPM series
The SPM series of submersible umps from Diversified Electronics are ideally used with the shaft seal and the stator temperature of an immersible pump motor. It is also fitted with a resistive float or a pair of conductive probes that ...
See the other products
Marsh Bellofram

concentration monitoring system
CMM
Continuous Mercury Monitoring system (CMM) The Gasmet CMM mercury monitoring system can measure the lowest concentrations of total mercury in samples ...

water monitoring system
Oilcon® Mark 6
For the continuous on-line monitoring of discharge water during de-ballasting operations, VAF Instruments is one of world's main suppliers. The Oilcon® Mark 6 Oil Discharge Monitoring ...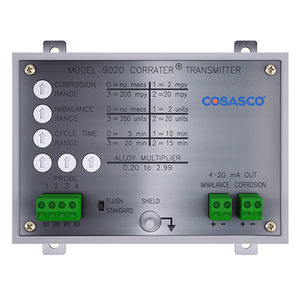 corrosion monitoring system
9020
... ideal for accurately monitoring corrosion rate in water systems ranging from high conductivity cooling water and seawater to low conductivity condensates. The Loop LPR Transmitter Module can be easily ...

radiation monitoring system
RadMonitor
Computer-Aided System of Radiation Control Provides continuous automated radiation monitoring Data transfer to the PC Adjustable saving intervals Description RadMonitor ...

vibration monitoring system
KVK-21M
... the basis of Vibration Monitors VM-21o. This approcah provides agility in terms of creating various systems starting with simple monitor or automatic control vibration ...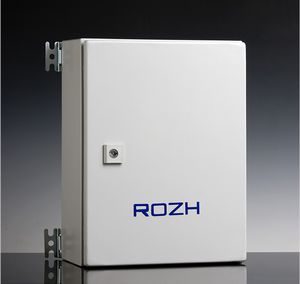 condition monitoring system
RH1000
Features: 1. Specialized Desinged for non-stable-status machines, like wind turbines, etc. 2. 16 vibration channels, 4 processing information channels and 2 tacho channels, all channel sychronous acquisition, full time sampling 3. ...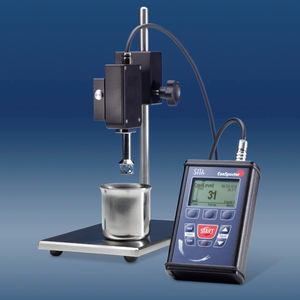 contamination monitoring system
SITA ConSpector
The SITA ConSpector controls the contamination level in cleaning and rinsing baths. An increasing contamination level causes a decreasing cleaning power. A high parts cleanliness despite of an optimal cleaning agent concentration ...

gas monitoring system
Gasmonitor
... changeover unit Gas monitoring for CO2, N2 and mixed gas (max. 21 % O2) Monitors the gas supply and switches over automatically to second cylinder if supply is exhausted Ensures continuous ...

air monitoring system
AQM 65
... Urban air monitoring networks National air monitoring networks Roadside air monitoring Industrial perimeter monitoring Environmental impact assessments ...

vibration monitoring system
EVM
To optimize and gauge the functioning of flight engines, Meggitt provides accelerometer-based Engine Vibration Monitoring (EVM) systems. EVM's accelerometers are directly mounted on the engine and pick ...

vibration monitoring system
Sentry G3
... manufactured by Sensonics®, is a vibration monitoring that is designed with versatility and an available protection to machinery that can be planned out independently through the four channels. It supplies on-going control ...
See the other products
SENSONICS