How to choose this product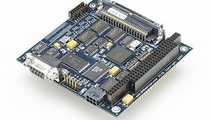 In general, a controller is a device ensuring the proper function of one or several industrial processes. It can control motors, sensors, machinery or any other automated system, furnishing instructions based on given data. DirectIndustry offers a wide range of controllers for a great variety of industrial applications.
Applications
Controllers are found in all industrial settings where any degree of automation is necessary.
Technologies
Controllers differ in the number and type of entry and exit ports, as well as interface characteristics. Configuration also varies from a simple electronic chip to a complex device with human-machine interface (HMI).