The Online Industrial Exhibition

design software
NC Designer2
We provide a development environment where the MTB can customize screens easily.

Intuitive and user-friendly configuration tool for the EXTER series of operator panels With Information Designer, you'll enjoy an intuitive and user-friendly configuration tool for the EXTER series of operator panels and accessories. ...

analysis software
3DEXPERIENCE
... 3D design, analysis, simulation, and intelligence software in a collaborative, interactive environment. It is available on premise and on cloud. Dassault Systèmes offers industry-leading applications ...
See the other products
DASSAULT SYSTEMES

design software
Label Gallery™
... Gallery is part of the professional family of labeling software that provides a total solution for barcode printing and RFID Smart Label printing to desktops, networks and mobile users. The software ...

design software
Tekla Civil
... civil engineering design software that saves you money through improved efficiency and faster design. Increases team efficiency by providing multi-user collaboration management with ...
See the other products
Trimble Navigation - Construction Division

... programs as needed. This is made to work well with software that is sensible and ready for managing the smartest functions around. This is a kiosk software and mobile printer program that works to design ...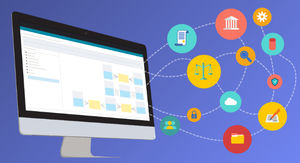 analysis software
Data Governance
Data governance is the ability of an organization to manage its information knowledge and to answer questions such as What do we know about our information?, Where did this data come from?, and Does this data adhere to company policies ...
See the other products
IBM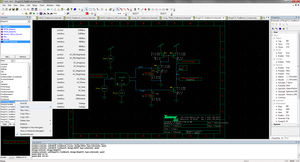 design software
Tanner S-Edit
Tanner S-Edit schematic capture increases your design productivity while handling the most complex IC designs. This powerful environment supports fast, 64-bit rendering and cross-probing between schematic, ...
See the other products
Mentor Graphics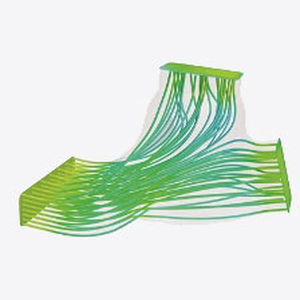 ... unique design and non-parametric fluid flow topology optimization technology for components and systems. Utilize full design flexibility and create an innovative, optimized design concept ...

LabVIEW System Design Software is the focal point of graphical system design. It presents various tools that are necessary to generate and display measurement and control systems that ...
See the other products
NATIONAL INSTRUMENTS

modeling software
SolidWorks® Standard
SolidWorks® Regular provides powerful three dimensional styleperformance and capabilities, and simplicity-of-use. assemblies and parts, and production-level drawings, but you can access all the tools required to generate complex surfaces, ...
See the other products
SOLIDWORKS

automation software
SolidWorks® Standard
SolidWorks® Standard is designed to provide high performance, robust 3D design capabilities with a simple and user friendly interface. It allows the creation of full detail parts, assemblies, and production level drawings ...
See the other products
SOLIDWORKS Europe

electronic design automation (EDA) software
AutoVue EDA Professional
... communication to prevent design issues. Hence, it allows the PCB designers to access, observe, and securely collaborate on their PCB layouts and schematics with the help of their web. The product supports major electronic ...

design software
Adobe Illustrator CC
Fulfill the best and hooked up Illustrator® actually. The newest Feel Kind instrument provides you with more power over sort: Shift, level, and spin person character types being aware of it is possible to alter the typeface or duplicate ...
See the other products
ADOBE

design software
PowerINSPECT
CAD types supply correct geometry meaning for intricate doubly curved surface areas and establish correct nominal ideals for easy prismatic designs. CAD data files consist of at any time ...
See the other products
DELCAM

design software
TruTops Boost
Connected intelligence: A single piece of software, a single solution, a single process: by combining several programs into one, TruTops Boost means there's no longer any need to have different programs for different ...
See the other products
TRUMPF Machine Tools

design software
Solid Edge XpresRoute
See the other products
Siemens PLM Software

ESI's flagship software is a unique solution allowing manufacturers to face emerging design challenges — including those related to lightweight, green and autonomous vehicles — while avoiding over-engineering. ...
See the other products
ESI GROUP

off-line data analysis software
Genesis® Enterprise
... parametric, defect and yield optimization with data mining and workflow development across all data sources from memory and design to assembly and packaging. With its patented Yield Mine® automated decision making technology, ...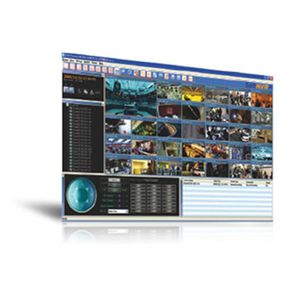 design software
SoftNVR-IA
... functionality Supports remote live view and remote playback via web access Video watermark verification and fail-over system design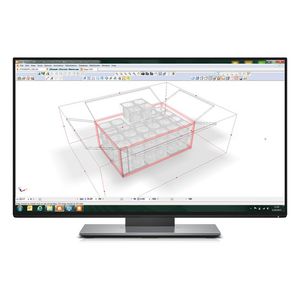 design software
ArtiosCAD
The ArtiosCADm, manufactured by Esko, is a structural design software utilized for packaging design. It is the ideal product for all corrugated, folding carton and POP display designers. ...
See the other products
Esko-Graphics

design software
ANSYS AIM
... -class solver technologies in a modern, new, immersive user environment that enables engineers to rapidly evaluate product design performance with confidence.
See the other products
ANSYS

simulation software
WINCAPS III
Program DENSO robots (PAC for RC7 & PacScript for RC8) & create simulations on a PC Features: - Create programs - Save programs in program bank - Create panel screen for teaching pendant - Easy calibration (CALSET, TOOL, WORK) - 3D arm ...

visualization software
GraphWorX™64
GraphWorX™64 has designed 2D and 3D vector based graphics. It has rich HMI and SCADA data visualization tool to build spontaneous graphics that depict real world destinations and integrated TrendWorX64 viewers and AlarmWorX64 to give ...

optimization software
Model-Based Calibration Toolbox™
... Model-Based Calibration Toolbox can be exported to Simulink® to support control design, hardware-in-the-loop testing, and powertrain simulation activities across the powertrain design team. Calibration ...
See the other products
The MathWorks