The Online Industrial Exhibition

MTpro is a software for the planning and design of assembly technology systems which supports you in selection, configuration and ordering of products from Rexroth. There are two versions of MTpro: ...

management software
Contrail Service Orchestration
... simplifies and automates the design and implementation of custom network services, using an open framework that also delivers complete service life cycle management. The platform gives operators a powerful network service ...

engineering software
PLUS+1® GUIDE
... Compliance Blocks and PLUS+1® Function Block Libraries. The PLUS+1® Platform will help you go faster and differentiate your vehicle design as you accelerate your development. Get off to the best start Free online training ...

... easy-to-learn and still powerful project design environment which fulfills almost all requirements of an on-site machine operation. With its non-sector specific concept the visualization software offers ...

graphic software
ISO-Designer
Description With the ISO-Designer from Jetter AG, it is simple to create ISOBUS-compliant files. ISO-Designer commands a high-performance graphical editor with a functional scope comparable to graphic programs. Many actions can easily ...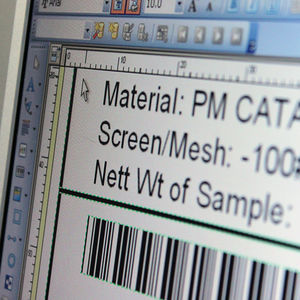 labeling software
Labelling Software
... CILS International provides professional label design software that makes in-house label production simple, allowing you to create industry-standard labels on demand, from a PC. The user-friendly software ...

... the real time error notification in the design phase; • a reduction in development times using the new functions available, above all the new libraries of functional modules; • flexibility in terms of software ...

programming software
DetStudio 1.8.1
The DetStudio design environment is designed for creating user applications for all standard AMiT control systems and programmable controllers. A single design environment can be used to create own application, ...