The Online Industrial Exhibition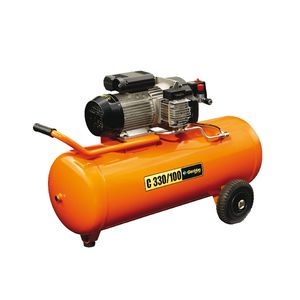 Pressure: 10 bar
Flow: 330 l/min
Power: 2.2 kW
The model is designed to increase the productivity, because it is a theorized model to perform various functions. It is considered as an ideal machine of the industry, because it has ability to perform different operations at locomotive ...
See the other products
Gentilin S.R.L.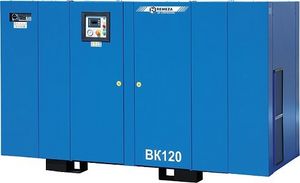 air compressor
BKxxxP-8 series
Pressure: 7.5 bar - 8 bar
Flow: 5,800 l/min - 16,000 l/min
Power: 30 kW - 90 kW
See the other products
Remeza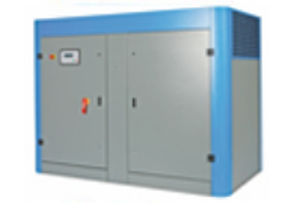 air compressor
GALILEO-PM
Pressure: 10 bar
Flow: 0.4 m³/min - 30 m³/min
VARIABLE SPEED WITH PERMANENT MAGNETS MOTOR from 9 to 180 kW F.A.D. from 0,4 to 30,0 m3/min Pressures from 7,5 to 10 bar
See the other products
Power System

Pressure: 8 bar
Flow: 231 l/min - 266 l/min
Power: 1.5 kW - 2.3 kW
Swan air compressor DA series with portable and direct driven design will provide stable and sufficient compressed air. Its quiet running condition and easy to carry design can offer ...

Pressure: 7 bar - 13 bar
Flow: 22.5 m³/min - 32.5 m³/min
Power: 185 kW
Model: DSR-250A Power: 185KW Horsepower: 250HP Pressure: 7/8/10/13 Bar
See the other products
Desran Compressor (Shanghai) Co.,Ltd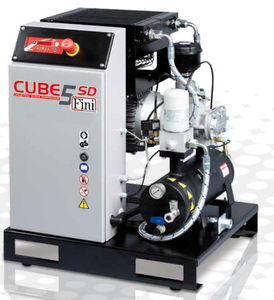 air compressor
CUBE-SD series
Pressure: 10 bar
Flow: 1,050 l/min
Power: 4 kW - 7.5 kW
Rotary screw compressor with gearless direct drive. The whole power of the electric motor in then transferred to the airend with maximum efficiency and very smooth operation. Rotar ...
See the other products
FINI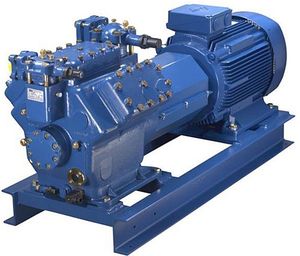 air compressor
FDK, FDK NH3 series
Flow: 281 m³/h
Compressor with shaft clutch for direct drive mounted on a profile base frame. Force transmission from the motor to the compressor is by an elastic shaft clutch. ICE ...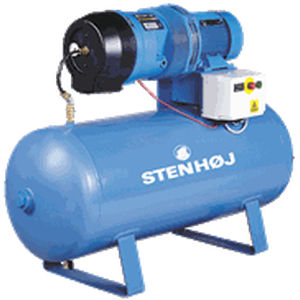 air compressor
Hydrovane HV02-HV04
Pressure: 10 bar
Flow: 230 l/min - 570 l/min
Power: 2.2 kW - 4 kW
The HV range of compressors are engineered to meet the most stringent of specifications. Their compact, simple, robust and integrated design allows them to be fitted anywhere undercover. They are easy to install and maintain. ...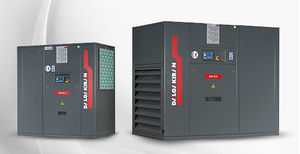 Pressure: 10 bar
Flow: 45,500 l/min
... performance for every kind of application with its DVK series oil-injected rotary screw air compressors. Manufacturing and assembly of every single part of these compressors, ...

Flow: 1,360 m³/h
Power: 160 kW
... 3300x1600x1800 Compressed air connection G 2 Compressed air connection height dimension (d) [mm] 1730 Ambient temperature [°C] from 5 to 40 Air temperature on the outlet [°C] approx.10 ...
See the other products
Airpol

air compressor
CM2024D / CM2550D / CM3100DT
Pressure: 8 bar
Flow: 206 l/min - 355 l/min
Power: 1.5 kW - 2.2 kW
This new range of great value compressors from PCL are suitable for both trade and DIY applications. PCL's Direct Drive piston compressors feature proven and reliable ...
See the other products
PCL

Pressure: 8 bar
Flow: 180 l/min
Power: 1.5 kW
... stow away Suitable for all inflation and deflation operations Extremely lightweight because there is no tank Direct Driven Oilless Compressor
See the other products
Black & Decker