How to choose this product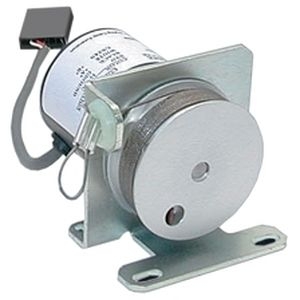 A displacement sensor is a measuring device which can determine the position of a target within a range of possibilities.
Applications
These instruments measure dimensions and control motion in machine tools and welding robots. They also can be used to monitor liquid fill levels.
Technologies
Optical and laser models use triangulation to measure distance and can operate at long range. Eddy current sensors are used with conductive materials. They measure at close range and at the micrometer scale. Capacitive models offer similar characteristics, but are used for different materials.

LVDT versions use a magnetic core sliding within coils, which alters their electrical behavior. There are also RVDT models. Confocal chromatic sensors split light into distinct wavelengths focused at different distances. A spectrometer detects the most precisely focused wavelength, measuring at the nanometer scale.

Cable and belt models use a measurement drum. The cable or belt attached to the target is extended and retracted. The magnetostrictive sensor uses a magnet sliding on a shaft. Magnetic track versions detect polarity shifts on a displacement scale.
How to choose
Choice will depend on the sensor's precision and resolution, its range and the characteristics of its operational environment (temperature, humidity, vibrations).