How to choose this product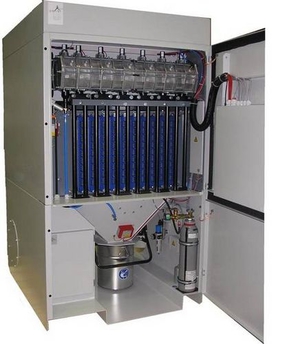 A dust collector is designed to purify the air or gas flows used in industrial and professional processes. It removes dust and other pollutants from exhaust air.
Applications
These machines are found in every type of activity and in all operations emitting dust and pollutants into the air. They are employed in the wood, metal and chemical industries, as well as in agriculture.
Technologies
In general, such devices consist of a blower, a dust filter equipped with a cleaning system and a container for collecting the dust.
How to choose
Choice will depend on dust concentration, particle size and corrosive or abrasive qualities. Other factors include the required degree of purification and characteristics of the air, such as temperature, humidity, flow rate and chemical content. Treatment method will depend on the quantity and type of dust.