How to choose this product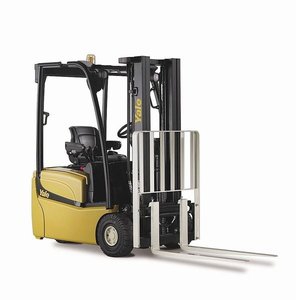 Forklift trucks are used in the handling of heavy goods, and are common in manufacturing and warehouse settings. They consist of a battery- or engine-powered counterbalanced truck. Forklifts have a hydraulically powered mast on the front capable of handling different fork configurations. They have three or four wheels with rear-wheel steering.
Applications
These vehicles are mainly used in the manufacturing and warehousing but also can be used in many other settings.
Technologies
Forklifts can be powered by diesel, gasoline, batteries, LPG or hybrid power plants, among others.

The masts can vary in size and there are numerous accessories available for the forks depending on the applications. The trucks are available with three or four wheels. They have rear-wheel steering but front-wheel drive.
How to choose
Choice depends largely on the intended application. The limitations in height, weight and accessibility of the products to be transported are important factors to be taken into account.