How to choose this product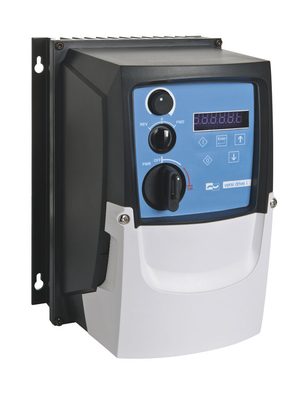 A frequency inverter controls the speed or torque of an electric motor. It can operate in four quadrants, by acceleration or braking, and in either direction.
Applications
Industrial uses for these devices include the control of high-power electric motors, machine tools and transport machinery. They are also found in the plastics and metal industries, on injection molding equipment, construction cranes, windlasses and other lifting gear, and on air compressors and pumps.
Technologies
While these inverters are usually found on asynchronous three-phase machines, some are used with single-phase motors or synchronous versions with permanent magnets.

They can regulate motor speed along an acceleration curve, compensating for load and the variation in speed or torque. Braking requires the use of a dissipation resistor or the re-injection of dissipated energy into the electrical network. Control can be a function of a potentiometer setting, a 0-10 V or 4-20 mA signal, via an RS485 serial port or a Profibus, Modbus or Ethernet network.

Speed adjustment is by incremental or absolute encoder, a tachometer generator or current flow analysis without a sensor. Such devices also improve power factor and protect the motor from excess voltage and current. They maintain speed or torque within a normal range and forestall oscillatory phenomena.