How to choose this product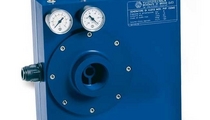 Generator is a term used to describe many different types of equipment.

They can be gas generators for the production of gases such as hydrogen, oxygen or nitrogen for processes or laboratory use; They can be signal generators for communications, or electrical testing; Generators are also used in welding and surface treatment.

Surely the most common type of generator is the power generator which, thanks to a thermal combustion engine, generates electrical power on site use.
Applications
Signal generators can supply arbitrary wave forms, interference, pulses or test patterns for digital systems or telecommunications equipment.

Some are intended for machine excitation. Corona discharge generators are used in surface treatments. Overvoltage generators facilitate finding cable insulation faults. An electrostatic charge model permits objects to be temporarily joined or the positioning of isolating elements.

Welding generators produce the electric arc needed to fuse metals, or ultrasonic waves for welding plastics.

Gas generators can produce nitrogen to prevent the oxidation of agricultural or food products. Oxygen has medical applications, ozone is used in water treatment, hydrogen in chromatography and zero grade, ultra-pure air in chemical analysis.

Vacuum generators power suction handling equipment. Humidity generators are used to calibrate sensors, hot air versions for interior heating and water vapor models for heating double-walled tanks.