How to choose this product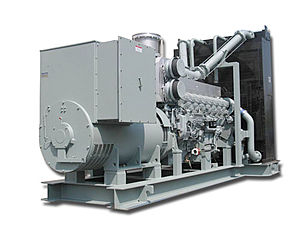 Generator sets are on-site power systems that provide standby, backup and emergency electricity to systems that are off the power grid.
Applications
Generator sets are used in standby and emergency power systems for industrial applications, including telecommunications, rental, retail, offshore, maritime, special events, manufacturing, construction, financial institutions, data centers, and utilities. They also provide supplementary capacity and furnish decentralized electricity production at large commercial or industrial sites.
Technologies
Generator sets can either be fueled by diesel, gasoline, natural gas or propane, and include an alternator to provide the current required by the application.
How to choose
There are certain parameters to consider when selecting a generator set. Be sure to determine the maximum and minimum load and capacity demands of the system. Other factors include altitude, temperature, fuel consumption, noise and exhaust emissions.