Grit chambers
11 companies | 23 products
How to choose this product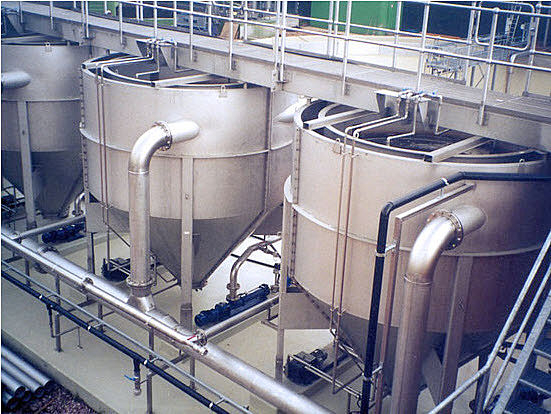 Grit chambers are settling tanks designed to remove inorganic substances from flowing water by sedimentation. These include sand, glass and stones. Flow rate is reduced to allow grains of sand and other heavy particles to fall out of suspension.
Applications
These devices are used to prevent siltation in watercourses, and contribute to the proper functioning of pumps, turbines and other machinery. They also are installed in wastewater treatment plants just downstream of pretreatment screening equipment.
Technologies
Grit chambers remove inorganic particulates, while allowing organics to proceed to the next treatment phase. The flow rate must be slow enough to allow sufficient time for inorganic matter to fall out of suspension, but fast enough to keep organic particles in the stream.