1 photo
HgCdTe photodiode
The HgCdTe detector from Zolix have liquid nitrogen cooling IR detectors that have a spectral range from 2 to 22μm....

1 photo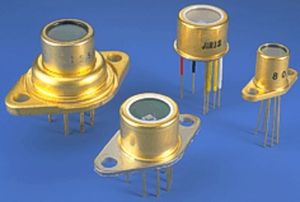 1 photo
HgCdTe photodiode J15 Series

HgCdTe is a ternary semiconductor compound which exhibits a wavelength cutoff proportional to the alloy composition. The actual detector is composed of a thin layer (10 to 20 µm) of HgCdTe with metalized contact pads defining the active area. Photons with energy greater than the semiconductor band-gap energy excite electrons into the conduction band, thereby increasing the conductivity of the...