HMI terminal programming software
Designer
Develop your application for a UniOP HMI panel with our easy-to-use Designer configuration software. Designer gives you everything that you need to build your graphic displays and connect to your plant-floor ...

monitoring software
PcVue 11.1
A geographic information system (GIS) is a computer system designed to manipulate, and represent all types of geographical data. GIS is a relatively broad term that can refer to a number of different technologies and operations also ...

HMI terminal programming software
Polymath 2.0 Series
... the programming software of ESA elettronica, developed in .NET technology with latest generation features. Equipped with a modern and complete interface, it offers a wide functionality range in step with the new requirements ...

HMI terminal programming software
POLYMATH Premium
Polymath Premium is the Polymath license, which allows owners of a Polymath HMI license to upgrade to the Advanced version. Installation of the Polymath Premium package permits use of all Polymath Advanced functions.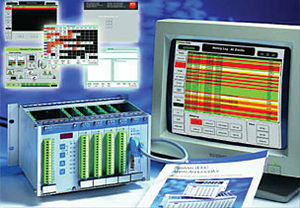 ... Management Software has been designed as a ready to use standard package to provide alarm display information in conjunction with RTK Annunciators, Event Recorders and Alarm Systems and is a powerful graphical Human ...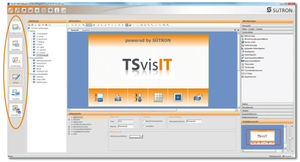 HMI terminal programming software
TSvisIT
... industry-neutral and is therefore flexible enough to be applied in numerous branches of industry. Developed by STRON, this HMI software is optimized for use with our hardware and is equipped with numerous ...
See the other products
Sütron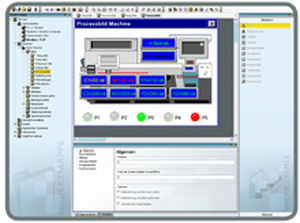 HMI terminal programming software
TSwin .net
STRON electronic GmbH offers the TSwin .net software for creating consistent visualization solutions. With the help of this software, projects can be created for text panels, graphical panels and panels ...
See the other products
Sütron


SCADA software
Status Enterprise
... powerful graphic design application that allows you to create great-looking, highly functional HMI screens for viewing your real time data. B-Scadas HMI software has been employed in ...


SCADA software
Status Machine Edition
... Machine Edition include the following components: Status Server: Historian, Calculation, Batch and Alarm Server Status Vision Designer: Drag and Drop HMI Designer Data connectivity for Status Machine ...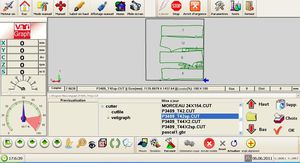 human-machine interface software
VETICUT®
Importing files from CAD pattern. Settings Management & cutting strategies. Interactive visualization of many indicators on the progress of cutting. Display estimated time remaining before the end of the cut. Displaying ...

The GaugerNET is specifically designed to provide a good and high quality functionality incorporated with a superior quality performance. The GaugerNET is incorporated with a graphic view, table view and a map view of each site. It also ...

human-machine interface software
nuFace™
... end user application nuFace also available as user specified custom PC Graphical User Interface (GUI, is our intuitive HMI software which allows users to quickly make their motion applications into ...

HMI terminal programming software
KEPServerEX
KEPServerEX is the latest generation of OPC server technology. An OPC server that demonstrates unparalleled compatibility and performance. Getting data is a snap with the KEPServerEX OPC Server. With ...

HMI terminal programming software
Unlimited Tag Infilink-HMI Run Mode is Only $1995! Free Design Mode OPC Client Functionality Free PLC Driver Included E-mail and Web Enabled Historical Trending, Alarming, Data ...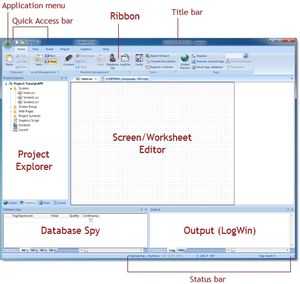 ... build HMI, SCADA or embedded applications across a wide range of industries including building automation, industrial automation, oil and gas, water treatment, power generation. Founded in 1997, InduSoft has more than ...
See the other products
InduSoft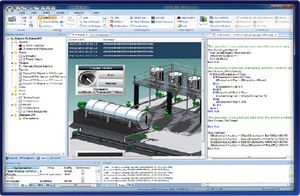 HMI software
EmbeddedView™
InduSoft pioneered the field of offering fully featured SCADA/HMI software optimized for mobile and embedded operating systems. InduSoft EmbeddedView offers you all the tools that are available in InduSoft ...
See the other products
InduSoft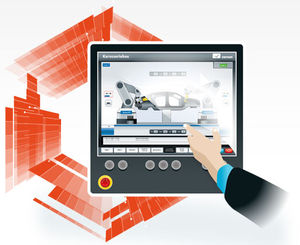 HMI software
zenon Operator
Configure and control machines and equipment ergonomically with zenon Operator, the HMI system for all Windows operating systems. Multi-Touch technology and versatile applications make zenon clear and intuitive.

IDS control system possess a maximum degree of flexibility with regard to desktop organisation and visualisation features. The virtual desktop enables the user to become independent of the physical limitations of a VDU e.g. monitors, ...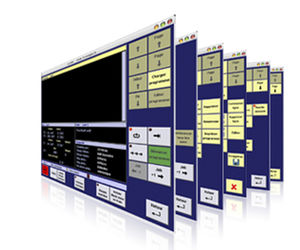 human-machine interface software
LesteHMI
... The LesteHMI software is a user interface parametrisable for any machine tool. 3 main pages LesteHMI offers a Program editor, a Jogging page and a page for executing the part-programs and for monitoring the production. ...

Web Studio Version 7 is a powerful top-rated open-platform control, monitoring and SCADA software for any automated project.

human-machine interface software
RC
The machine software called RC, is an Intuitive Operator Interface to machine. Information is displayed pictorially giving faster access without confusion.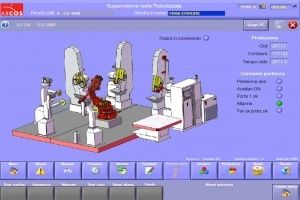 human-machine interface software
s.s.i.
The s.s.i., manufactured by Arcos, is a system of supervision island, man-made machine interface communicates with an industrial PC, panel mounted on the electric, used to exercise oversight, diagnostics, management and analysis of data ...

HMI software
PAGE GENERATOR
Supporting its Smart Panel, SCE provides a suite of software tools to simplfy the industrial automation application development: PAGE GENERATOR: is an IDE tool for HMI application that doesn't need ...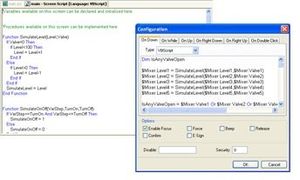 ... powerful, integrated collection of automation tools that includes all the building blocks needed to develop modern Human Machine Interfaces (HMI), Supervisory Control and Data Acquisition (SCADA) systems, ...

ASTRA is Windows based Human Machine Interface Software for Supervisory Control and Data Acquisition (SCADA). ASTRA is a full fledged, feature packed and user friendly SCADA package that helps industrial ...