The Online Industrial Exhibition

roll-up doors
Fenroll 150
... reduction of noises. The security offered by the Fenroll 150 door, with a photoelectric cell in the girder and a safety edge in the bottom of the curtain, allow this door to be one of the surest door ...
See the other products
PUERTAS FERROFLEX SL

Height: 1,250, 2,050 mm
The sliding door can be built from our mesh, polycarbonate or steel panels to fit your chosen machine guard system. You can use any of the panel heights 1250 mm or 2050 mm in up to 5 witdhs as standard. ...
See the other products
TROAX

The Single-Person door B620 allows the user to enter a small compartment, reducing the risk of the passage of more than one person. A check system prevents the door from re-opening when it has not been ...
See the other products
BOLLORE PROTECTION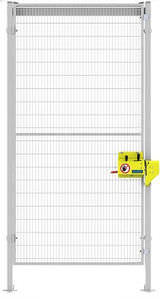 Width: 700 mm - 1,500 mm
Height: 1,250 mm - 2,200 mm
... , posts and door kit for assembly on site. The consumer can select the lock for their door in accordance to the risk assessment. The doors are available with a cylinder lock, magnetic ...
See the other products
TROAX

As a technical further development of the familiar sectional or roller doors, high-speed doors are specially designed for high running speeds and frequent opening and closing. They thus ...
See the other products
Stricker Torsysteme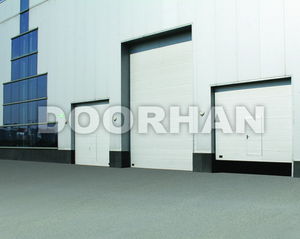 sectional doors
ISD01 series
DoorHan industrial sectional doors ISD01 are especially developed for use at the industrial facilities, thereby they are capable of enduring heavy operational loads. The doors ...
See the other products
DoorHan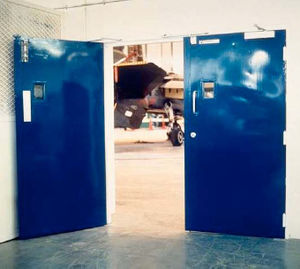 ... vertical sliding leaf constructed steel doors have fire ratings ranging from 1 – 4 hours depending on the type of fire risk involved. They have been designed to meet the highest demands for a pre-painted door ...

Height: 96, 90 in
Eaton End of Row Doors Industry studies indicate that an estimated 60% of the cool air supplied to traditional data centers is wasted because it bypasses the intended IT equipment and returns directly ...

SLIGHT DOOR • Standard slight • Slight with collection conveyor • Slight with quality control system • 4-loading/unloading position Slight • Slight with vibrating platforms CROSS CONVEYOR • Standard Cross Conveyor • ...