The Online Industrial Exhibition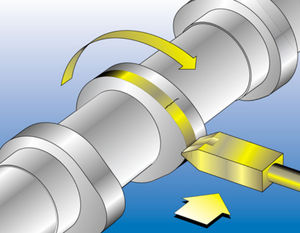 non-destructive inspection device
... The Marposs N.D. inspection method is based on the Eddy Current technology. It is the only method capable of performing N.D. inspections automatically. For this reason, it can be easily installed into ...

non-destructive inspection device
ø 4 - 65 mm, 10 - 130 mm
The equipment has been designed with the aim to solve the problem of the 100% piston pins inspection as close as possible to the production line without need of particular workpiece handling in order to keep space and ...

X-ray inspection device
DRG-T
... photo diodes permit signal frequency of up to the MHz range, intended for taking measurements in critical situations. These devices have high temperature stability, high signal frequency, high transmission, and reduced ...

mobile inspection device
HI-SCAN 6030di
... dimensions and a very low weight. It is well suited for use as a mobile inspection system. The excellent technical specification provides maximum inspection quality in minimum inspection time.

non-destructive inspection device
UTPR-8
... represents a universal and multichannel pulser/receiver solution. The instrument is flexible and designed for automated inspection systems and demanding scanning applications. Combining the UTPR-8 with TecView™ ...

shearography inspection device
OTShearoVis series
- Optical excited Shearography is a remote non-destructive test method - Measurement of sample deformation under load - Well suited for characterization of fibre composites and adhesive interfaces - Used in automotive, ...
See the other products
edevis GmbH

shearography inspection device
VTShearoVis series
- Vacuum-excited Shearography is a non-destructive test method - Measurement of component deformation under load - Well suited for characterization of sandwich structures - Used in aerospace, automotive and wind energy ...
See the other products
edevis GmbH

ultrasonic inspection device
HAZ
HCT HAZ Control Technology greatly simplifies the complex relationships of the key variables for HF Welding tube: Heat (Power), HAZ Width (Frequency), Vee Length, and Mill Speed. To use HCT HAZ Control Technology an operator enters the ...

electric inspection device
... In these device the connections are provided on the rear of the device to permit connection of accessories,which are Digital interface Inputs have Start, Stop. For System error, the HV is in "On" ...

X-ray inspection device
OptiCon X-Line 3D
3D in-line X-ray inspection system for maximum fault coverage using digital tomosynthesis with outstanding inspection speed. Benefits of the 3D X-Ray Inspection: Safe inspection ...

quality inspection device
BTS256-LED
... color, color rendering indices and spectrum of an LED are all typically measured within a few seconds. The device is therefore ideal for inspection of incoming products as well as the quality control ...

electric energy meter inspection device
12 kV | MIG1203CWG
The MIG 1203 CWG is a current tester that is made in accordance with IEC 60060-1 standards. This states that an 1.2/50 µs impulse must be used on telecom lines. Moreover, the operation of this machine necessitates the use of a TC MIG ...

X-ray inspection device
Remote RadEye™
... that can reach into tiny corners. The camera electronics are mounted in a separate enclosure which can be placed up to one meter away. While designed for portable NDT applications, the Remote RadEye can also be used in ...

water absorption inspection device
Test samples are immersed in distilled water of 23 °C or in boiling distilled water. Alternatively, they are subjected to climates with 50% relative humidity at specified temperatures and for a specified period. The level of water absorption ...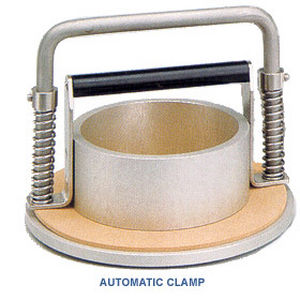 water absorption inspection device
61-04
INTRODUCTION Water absorptiveness (Cobb value) is the mass of water absorbed in a specific time by a 1 sq. meter sample of paper, board or corrugated under conditions specified in standards such as TAPPI T 441. Cobb ...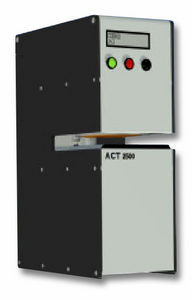 water absorption inspection device
61-76 ACT
The ACT monitors water uptake continuously across a full 100 cm² area of sized paper or board as a function of time. Apart from the total amount of absorbed water over 60 seconds, this technology reveals the different dynamic components ...

non-contact laser pipe inspection device
PHOTON 1200
Laser equipment for non-contact testing of geometrical parameters of the pipes during the production process. "PHOTON 1200" is intended for automatic complete testing of pipes and axles during their flow. The system is especially effective ...

electric inspection device
0-120V | PCT200Li
CT Analyzer PCT 200Li: Automatic CT/PT tester with large color LCD display and quick control buttons. This current transformer tester PCT200Li can test P/TP type CT and PT. All tests can be done with only one touch on the control button. ...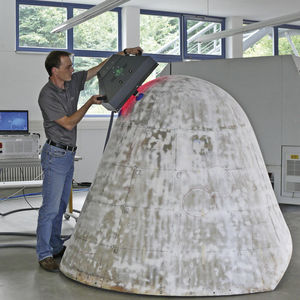 shearography inspection device
ISIS
Shearography technology is laser measurement method and derivate of a conventional electronic interferometric speckle measurement method (ESPI). This adaptation of Shearography enables the use in field under non-vibration isolated conditions ...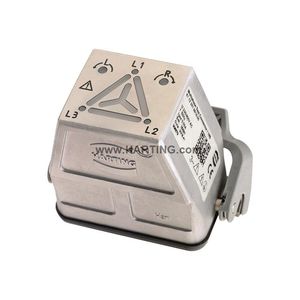 electric inspection device
Measures star or delta connections Measures phase terminal and phase sequence With pocket for use in the field DESINA compliant

inspection device
Elcometer Korrosionsschutzkoffer
... Protective Coating Inspection Kit 4 provides a range of test equipment to help an inspector assess a substrate prior to the application of a coating. Measurement parameters include: Surface ...

inspection device
WK-2/HD
Key features: - Inspection hoists WK-1/HD (single post) and WK-2/HD (double post) are designed for inspection and assembly of venetian blinds, wooden blinds and exterior shutters. - Machine frame ...

mobile inspection device
CS6xPak
Stream and/or record inspections to the latest iOS or Android devices. Enabling fast, efficient results.

electric inspection device
CS12x
The RIDGID® SeeSnake® CS12x Monitor delivers a large screen, dual battery functionality and Wi-Fi connectivity. Designed to help you work smarter, not harder on the job site.