How to choose this product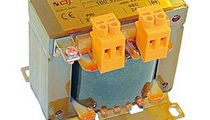 An isolation transformer's sole function is to provide galvanic isolation between circuits.
Applications
An isolation transformer is used to electrically separate two circuits or to alter the neutral ground contact configuration.
Technologies
An isolation transformer is a standard transformer with separated primary and secondary windings possessing a 1:1 transformation ratio. The root mean square output and input voltages are the same. Its engineering takes into account losses related to Joule's laws and voltage drops between the primary and the secondary coils.
How to choose
The voltage and the current passing through the transformer will determine its dimensions.
Advantages
- Perfect isolation
- Choice of grounding configuration