Isolators
81 companies | 209 products
How to choose this product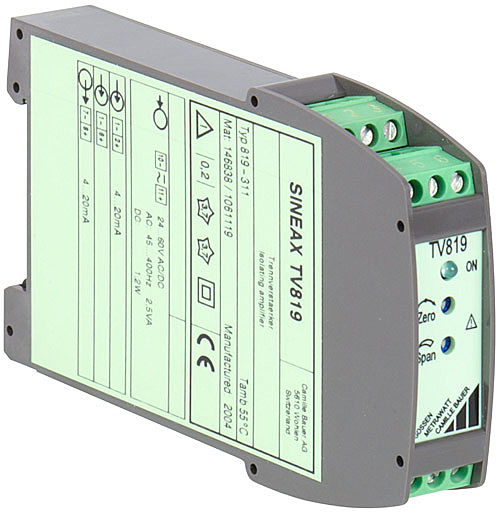 An isolator is an industrial DIN rail device for signal conditioning and protecting circuits from the effects of ground loops. It also can be a battery separator permitting a single charger to recharge two batteries. Some electronic elements used in electrical networks, such as optocouplers and ceramic elements, are also isolators.
Applications
Isolators are used to free industrial processes from ground loop effects. They protect devices against overvoltage and allow signals to be converted and conveyed over long distances. Battery separator isolators are common on boats and in recreational vehicles to allow a single charger to charge both engine batteries and those supplying power to electrical outlets.
Technologies
Isolators separate input from output by galvanic isolation. They use an isolated electronic transformer that conveys data back and forth in the form of frequencies.

Battery isolators use relays and voltage detectors to charge first one battery, then the second after disconnection of the first, or by connecting them in parallel. At the end of the charge cycle, the batteries are once again separated.
How to choose
Isolators are characterized by their isolation parameters and by the nature of their inputs and outputs. Battery isolators are defined by the number and type of batteries to be charged.