The Online Industrial Exhibition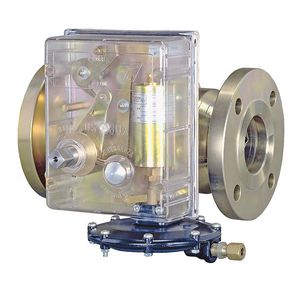 Temperature: -20 °C - 60 °C
Pressure: 0 bar - 100 bar
DN: 25 mm - 150 mm
... off the flow of gas as the pressure increases or decreases below the affixed rate. The sleeve type valve does not need outer bypass in opening the valve. It has various Pressure Equipment Directive 97/23/EC ...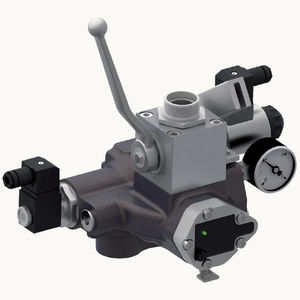 lever valve
iValve series
Pressure: 80 bar
Flow rate: 250 l/min - 500 l/min
The iValve is the revolutionary new development of Bucher Hydraulics. This valve contains all advantages of the approved LRV-1 and follows trends and changes in the hydraulic market. With the iValve, yor are ready for the future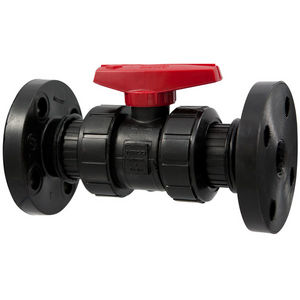 ball valve
1/2 - 4", 150 psi | F61TB-V
Temperature: 73 °F - 180 °F
Pressure: 150 psi
DN: 0.5 in - 4 in
... Chemtrol® Tru-Bloc® True Union ball valve is engineered with a self-adjusting seat and upstream and downstream blocking capability to stop flow when an alternate union is removed for servicing the piping system. The valve's ...
See the other products
NIBCO

AISI 316 stainless steel ball valves are suitable for use in pneumatic and hydraulic systems, within the set pressure limits. The high corrosion resistance feature of the grade of steel used and the presence of PTFE ...

needle valve
VSM-VHM series
Pressure: 700 bar
DN: 6 mm

Temperature: 400 °F
Pressure: 250 psi
Ball valves are used to provide positive manual shut off of fuels in combustion systems. Ball valves are UL listed and rated at 250 psi (1720 kPa) for fluid temperatures up to 400° F (204° C). Ball ...
See the other products
Hauck

Pressure: 5,000 psi
These two new high pressure ball valves provide full unrestricted flow and positive shut-off of fluids under extremely rugged service conditions making them perfect for workholding applications. Based on the floating ...

butterfly valve
21000xx series
DN: 50 mm - 300 mm
PVC-U WAFER TYPE BUTTERFLY VALVE EPDM seat and O-rings
See the other products
Coraplax

Temperature: 752 °F
Pressure: 1,000 bar
DN: 0.2 in - 48 in
The Ball Valve has been designed such that the valve body and actuator are separated by an elongated actuator shaft. It offers a straight-through and unimpeded flow with a minimal valve ...

XOMOX® offers a variety of screwed end sleeved plug valves for your processing needs. Whether you require superior in-line sealing, easy adjustment, or redundant stem seals, XOMOX has a plug valve ...
See the other products
XOMOX

Pressure: 120 bar
DN: 25 mm - 400 mm
Change-over valves from the Best Availability product group increase plant availability. Bursting discs used in component-tested combination with safety valves provide tightness up to the set pressure ...

These AWH butterfly valves are synonymous with quality, reliability and high hygiene standards. Supplemented with a comprehensive range of accessories, these valves therefore offer the ideal solution ...
See the other products
Armaturenwerk Hötensleben GmbH

Pressure: 41.4 bar
DN: 0.25 in - 4 in
... chrome-plated brass mini ball valves are perfect in tighter areas where you don't have the full-flow, high-pressure requirements of standard Ball Valves. In sizes from 1/8" - 3/4" with 600 PSI/41.4 Bar ...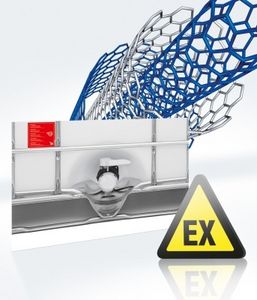 DN: max 80.0 mm
SCHÜTZ CLEANCERT is the new packaging standard for applications where safety and technical cleanliness is crucial. Advantages: CLEANCERT is the highest level of process and product cleanliness and safety offered by SCHÜTZ Extensive ...

ball valve
M180 384 000 000
Pressure: 320 bar
DN: 3 mm
Flow rate: 20 l/min
The pilot valve is suitable for applications with permanent pressure. The valve is fitted on the right side with a locking lever.
See the other products
Blasberg GmbH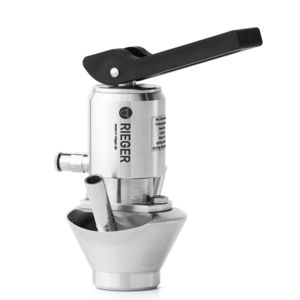 Temperature: 121, 135 °C
Pressure: 6 bar - 10 bar
By means of the BioCheck sampling valve, samples can be taken easily and safely out of closed systems like vessels and pipings. When designing this sterile fitting, special emphasis was placed on the aseptic, but also ...

Pressure: 10 bar
DN: 0.375 in - 4 in
... networks. Gate valves comprise of a steel body or head, a shutter and a shaft used for the opening and closure operation, these are also called on/off valves. The shaft can be manually operated ...
See the other products
Rubinetterie Paracchini

Pressure: 6, 7, 8, 10 bar
DN: 50 mm - 300 mm
Design Center body consists of 1 part to be mounted between two flanges according to EN 1092-1 type 11 form B – PN10 (former DIN 2501). ANSI 150 on request. Media Liquid and pulverised media with fibre particles, viscous media, ...
See the other products
Watergates GmbH & Co. KG

Temperature: -20 °C - 230 °C
Pressure: 16 bar - 100 bar
DN: 8 mm - 100 mm
compact flange ball valves or 1-, 2- or 3-piece ball valves of stainless steel socket welded, treaded, flanged or "compact" connenction with hand lever or with DIN ISO top flange ...
See the other products
Lohse GmbH, Maschinenbau

Pressure: 16 bar
DN: 40 mm - 600 mm
Nero Butterfly Valves Wafer type: Design: body is suitable for installation between flanges Flanges drilling are according to DIN EN 1092-2 for pressures up to 16 bars In open position, disc will be right in the middle, ...
See the other products
Nero Valves GmbH

butterfly valve
AK/D series
Pressure: 6, 10, 16 bar
DN: 25 mm - 1,000 mm
... and lug type. -max. Difference pressure 16 bar -Temperature range -40 ®C to +140 °C -May be used as control or regulating valve, manually, pneumatically or electrically controlled. CHARACTERISTICS -One-piece body, ...

butterfly valve
87 series
DN: 50 mm - 600 mm
Ductile Iron Wafer Butterfly Valves Size: 2 to 24 in. (50 to 600mm) Description: These soft-seated butterfly valves are designed for a variety of general applications in the control of water, air, oil, ...
See the other products
Mueller Steam

JM valve enables switching of the direction of flow of the fluid by operating the spool with the manual operation lever. Enables construction of a wide variety of circuits in combination with 02 size ...

butterfly valve
B3 10 series
Pressure: 10, 16 bar
DN: 32 mm - 700 mm
See the other products
BAYARD GROUPE TALIS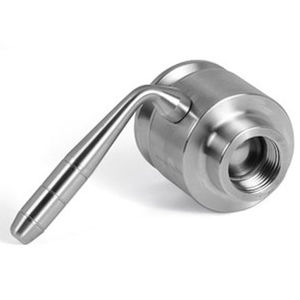 DN: 15 mm - 100 mm
Valves by Velo Acciai include ball valves, butterfly valves, two-way valves for nitrogen and non-return valves. Technical features Sizes of ball ...
See the other products
Velo Acciai Srl.