How to choose this product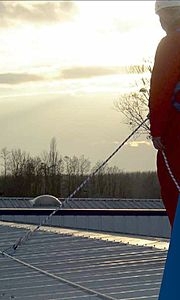 A lifeline is a safety device that protects the user against the risk of falling by attachment to a fixed point.
Applications
Lifelines are used for climbing, in elevated acrobatic circuits or during work at height.
Technologies
Lifelines connect the user to a fixed point via a rope and a harness.
How to choose
Before choosing a lifeline, determine its exact use. Two types exist: horizontal and vertical. They can be designed for attachment to a cable or a solid rail. The product should meet current certification standards.